Interrupting my usual "inspiration" theme posts, will be an inside the studio post.  You know-  the type of post where an ABS contributor gives you a peek at what's going on inside the studio, followed by a giveaway.  Though I am most excited  to show you what is happening outside the studio!!  Plus it is ALL I have been working on the past few weeks!!
Side note:  I am dying to share some inspiration from my recent trip to Italy but that will have to wait till my next post, where I will hopefully have time to put things together for that!!
I have been REALLY BUSY working on the exterior of my studio before the cold weather comes – and it comes quick here in Saskatchewan Canada!!
Getting the signs up at my new space has been so exciting for me.  My husband and I made these signs ourselves, making it even more fun and exciting to see them go on the building!  The signs are made of wood and the letters are made from clay.
One for my studio door: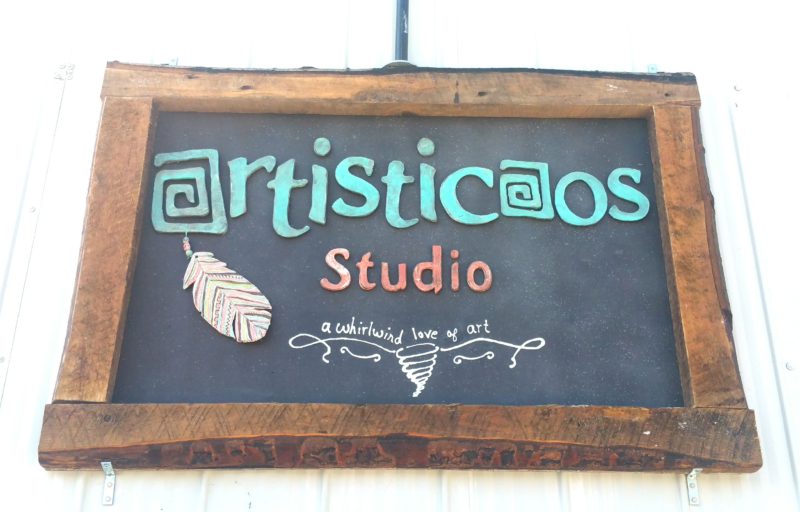 and the other for my little shop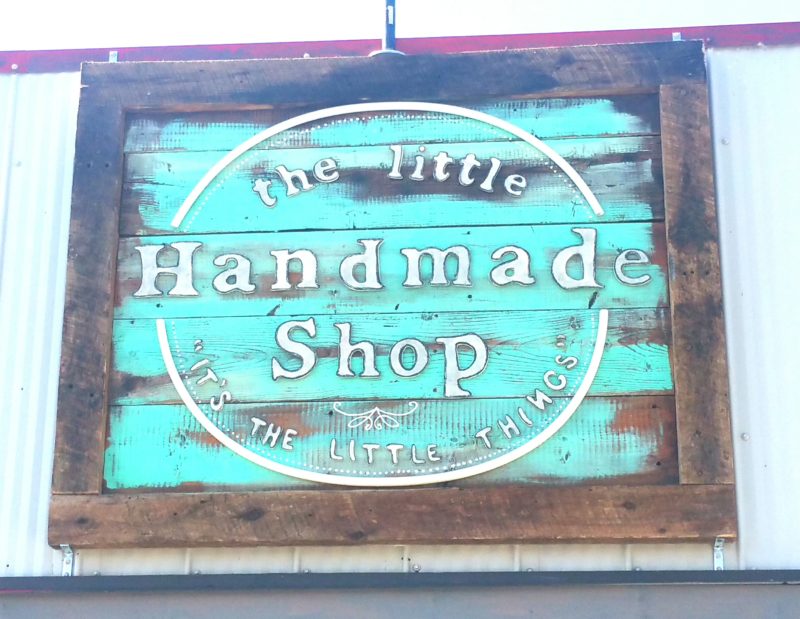 The little handmade shop (adjoining my studio) will be opening this fall in my local community and will be open every Sunday, selling all things handmade.  Things made by myself as well as other artist.  Plus some yummy homemade treats!! The reason for only opening one day of the week is because I am in a very small community and having regular hours does not seem like the most practical use of time! Plus, my favourite place to work is in the studio, so that is where I need to spend most of my time!!
This building was once our little village fire station.  I do enjoy the 12 foot ceilings that come along with it!!  The outside was just a very boring, cold, metal front.  With the help of a little bit of this and that, and a bunch of paint I am trying to give it a more interesting front.  The little wood structure was brought  from our home property (just up the road). It would have been built as a his and her's outhouse, then converted into a smokehouse by previous owners.  I thought placing it there would help break up some of the endless steel front. Soon it will have a rustic cedar roof.  I love rustic and old things, things that have character and history!!  I am really making use of things I found around our yard.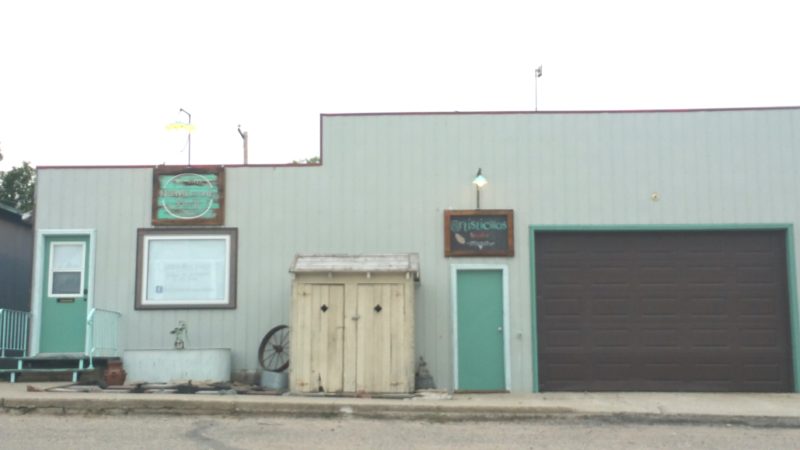 I also painted an old metal trough type thing used for cows to drink from. I live in a farming community but know nothing about farming! The lights …. check out the lights !! I just love them!! They are actually painted  brooding  devices (used for chickens). I had to Google that because I did not know what brooding was!  I am just waiting on my order of really cool Edison light bulbs to go in them!!  still have a bunch to do outside yet but it is looking so much better than when we bought it!!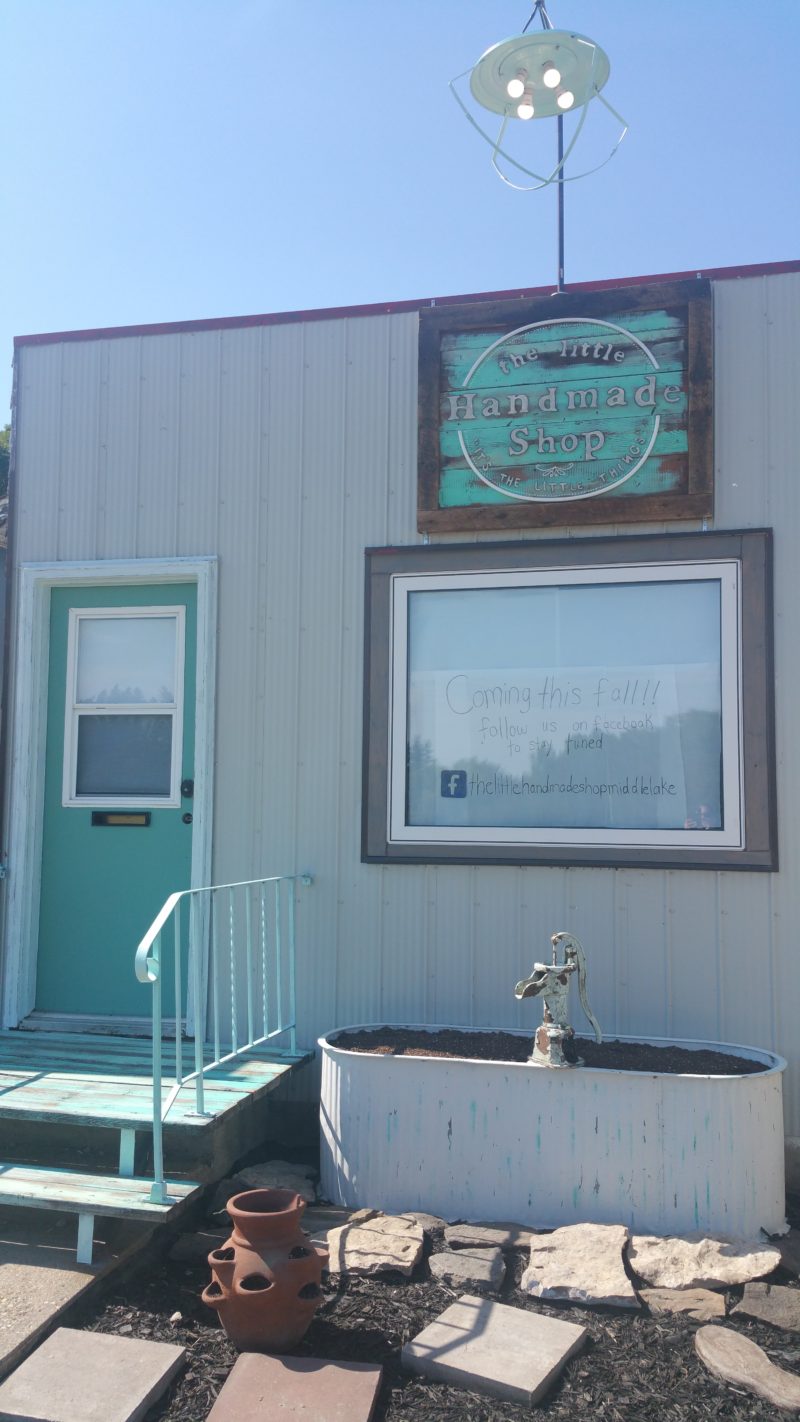 Since the post is called "inside the studio," I should give you some shots of the inside!  We bought the building in December and had done a lot of work on the inside prior to the summer.  One of my favourite improvements is the floor!  My husband rented a grinder to grind down the concrete so we could stain and seal it.  We stained it with copper and patina colors and I just love the look!! It really needs a mopping though and looks much better in person!
This photo is my painting and glazing area with sink. I just love having water right there!  I use the white counter top directly as my painting pallet. You can also see my kilns in this photo.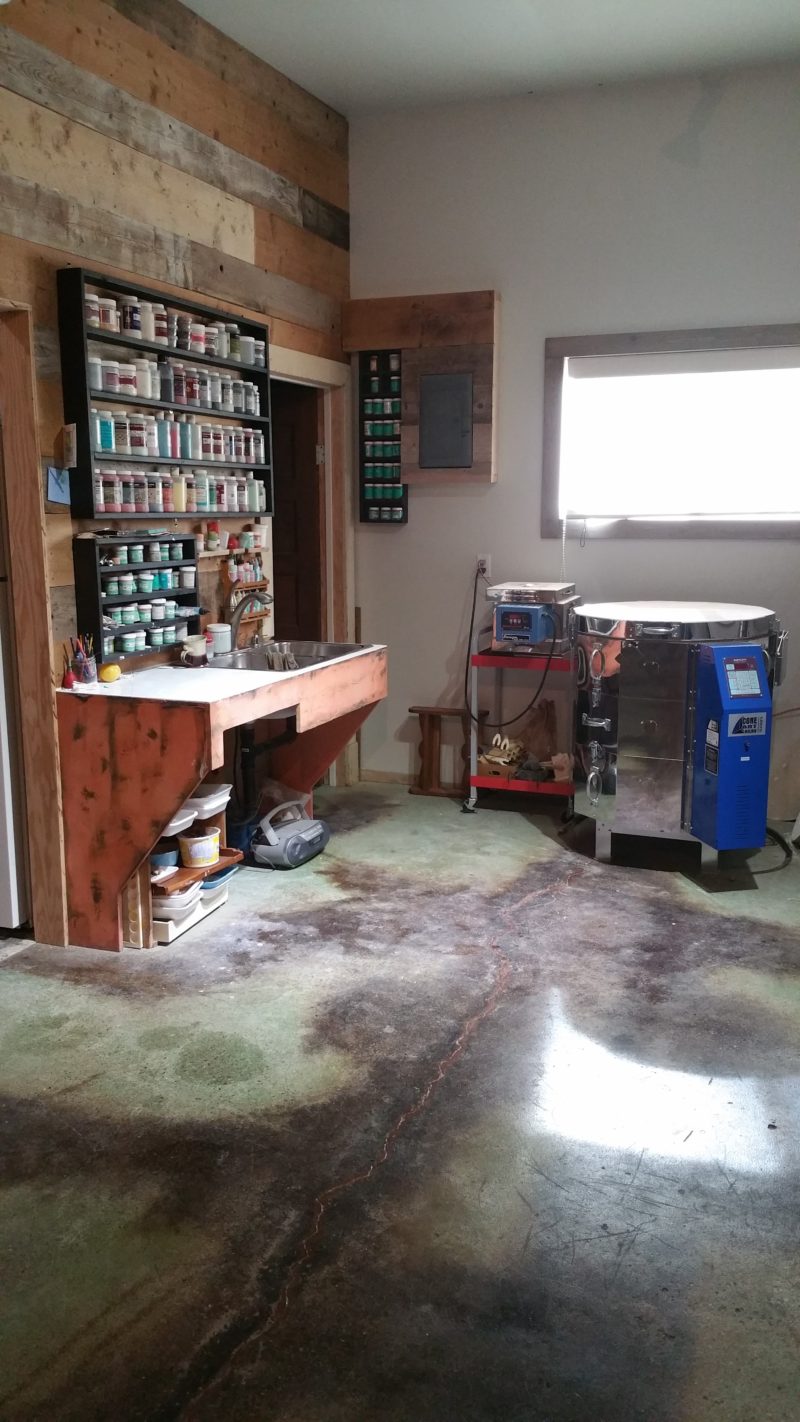 This is where the rest of all my work takes  place.  I have my clay station, packaging area, jewelry making desk and metal working bench all in that area.  You will also see my brand new slab roller in front.  Love this piece of equipment but never had space for one till now!!  Now I can roll out clay with the machine instead of my wrists!!  I`m still working on getting organized there at my jewelry desk!  It's the one piled high with stuff!!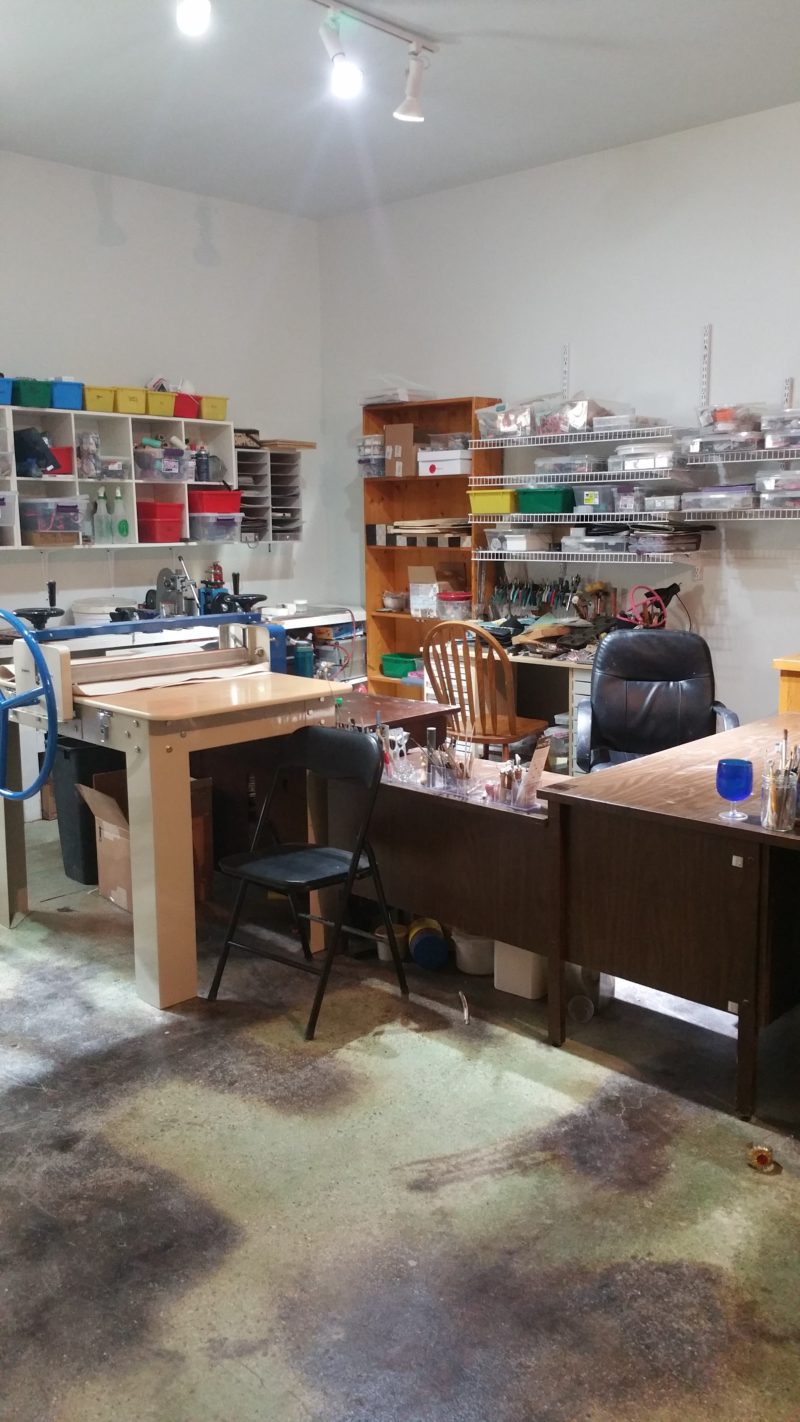 I also have this seating area with brand new fireplace waiting to be hooked up!! I love a wood stove and can`t wait to use it, and even do some smoke fired pieces in it!!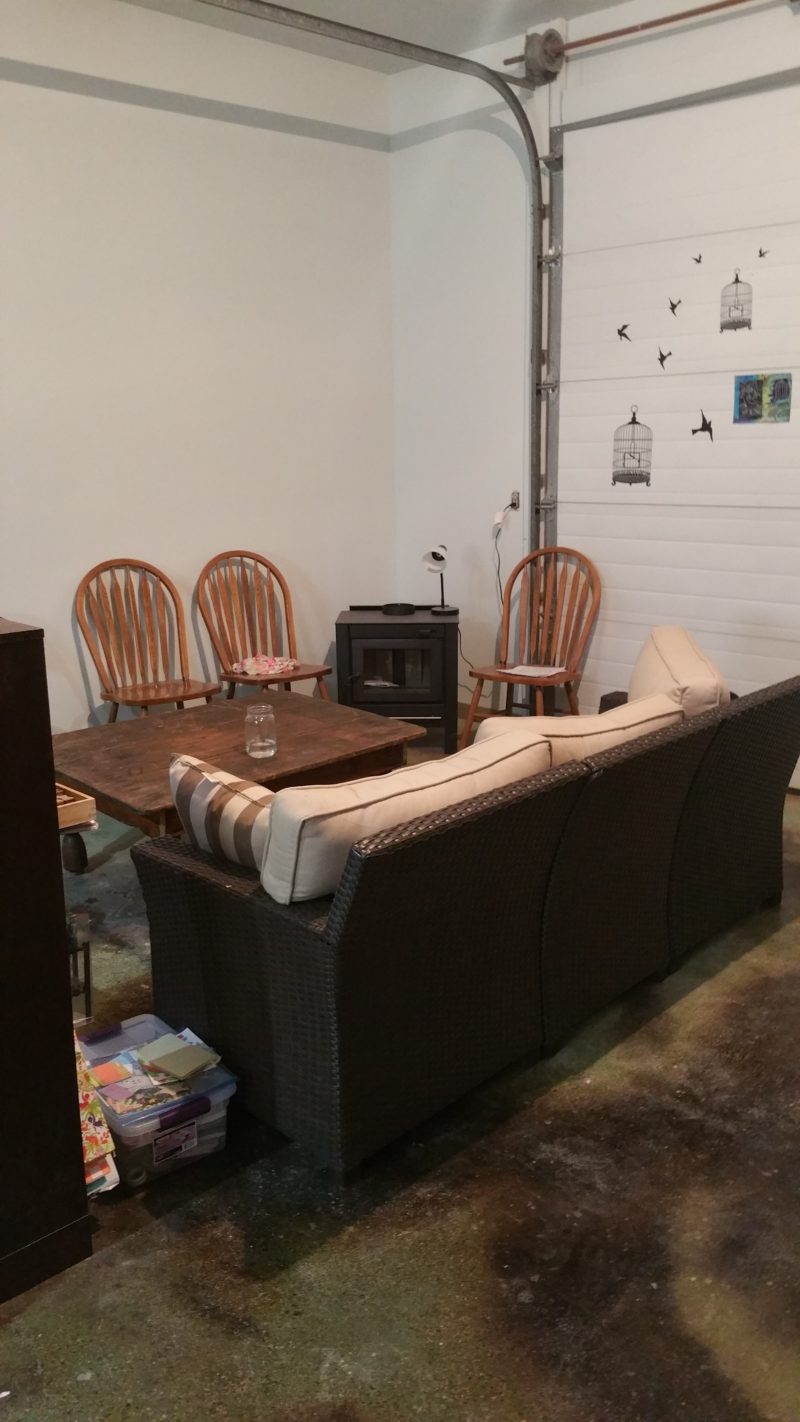 So there is what is happening in and outside my studio, and busy as I am,
I am enjoying every step of the process!
And here is what I am giving away today (remember I promised a giveaway!).  One of my ceramic horse pendants: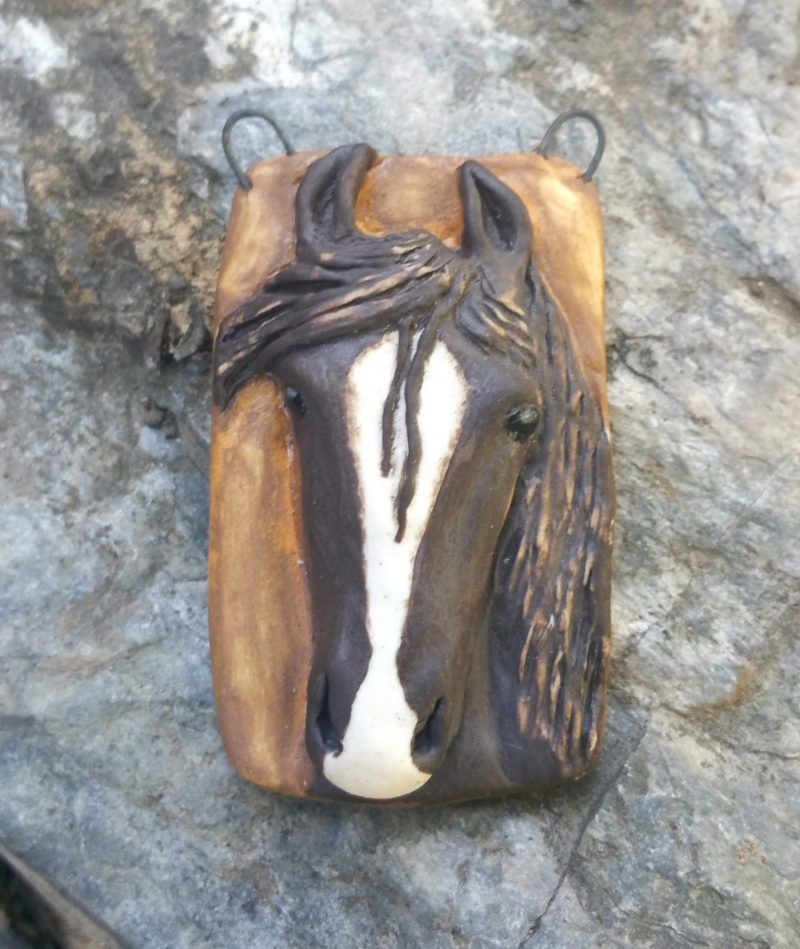 I will randomly draw a winner this Friday from the comments.  As I am organizing things in my new studio space I am going through things I have not played with in a while.  One of those things was my pastels.  I love pastels so much and when I held them while relocating them I had such a longing to get them out and play with them!  So for this comment, tell me a medium, material, that you have not played with in a long time and really miss.  If you cannot relate to this feeling, please still feel free to leave a comment of your choice! All comments count;)  Please leave your email in your comment so I can contact you should you be drawn!
Now to get to who won a set of these inspire beads for posting this summer in Inspiration in everyday: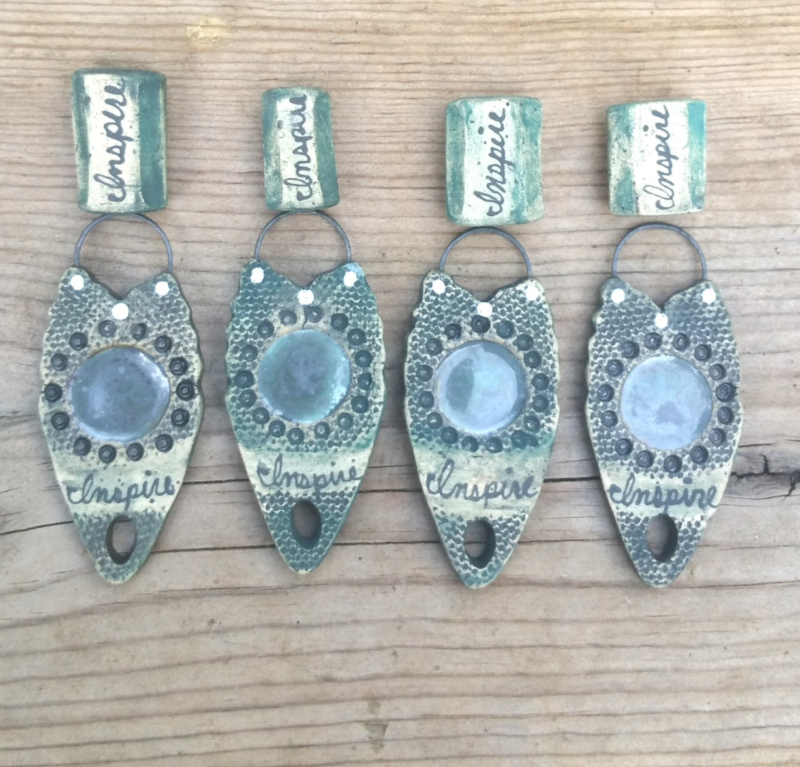 Sarajo Spurgeon with her  lovely kio fish necklace with pendant by Diane Hawkey: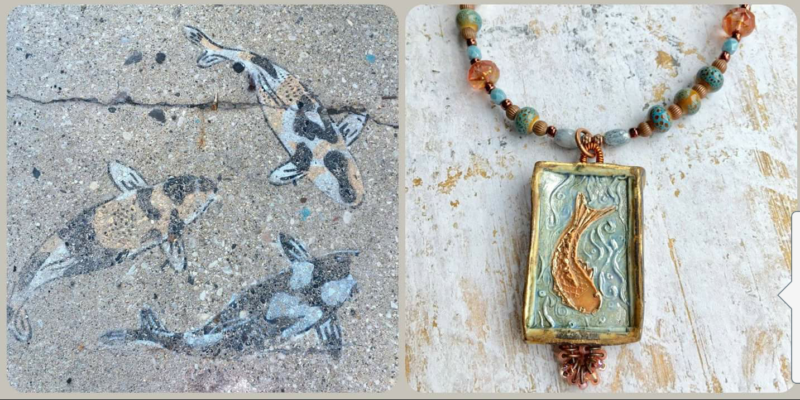 And Sarah Raines for her necklace and earrings using beads by humblebeads as well as Anne Gardanne: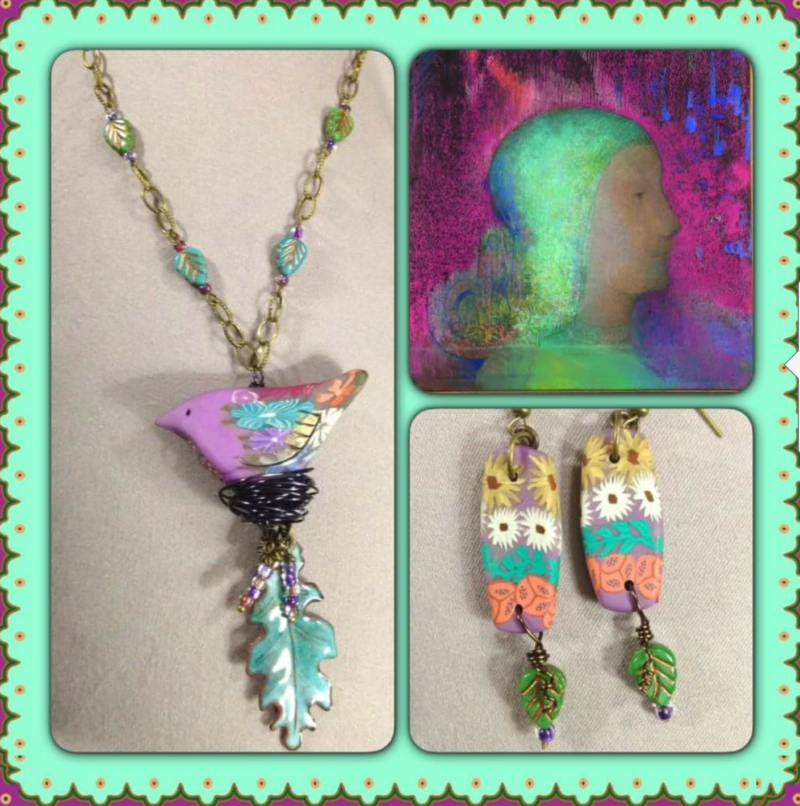 Congratulations ladies and thank you for sharing.  Contact me or I will contact you shortly to mail you a set of inspire beads!
Wishing you inspiration in everyday!!
Terri Del Signore
artisticaos