I have loved seeing all the photos from the bead cruise and the tropical theme has even found its way to sunny Scotland (yes, sun in Scotland! we've seen it this week)
In honour of this brief spell of fine weather I bought myself some new trousers, I fell in love with the colours despite not being a big wearer of patterns I couldn't resist these.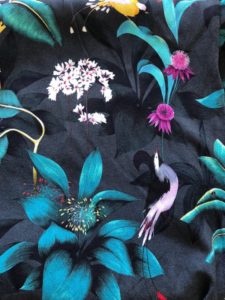 Of course I couldn't have new trousers with colours like these without making some pretty beads to go with them, having been in the mood to make hollow beads recently I had a look through my stash to see what I have on hand.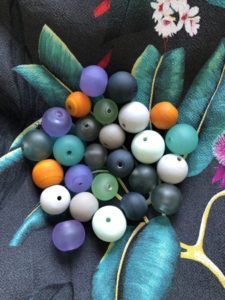 These are what I pulled together, a base of soft dark and light grey, with some soft teal, peppermint and lilac and of course that pop of yellow! one of my current favourite colours, its not yellow in its truest form, more of a mustard/ochre, I love its warmth and richness, and not much is needed.
So I haven't created a necklace yet, I am pretty sure I will work them into something simple with some silver chain and plain spacer beads, with a longer line necklace.
I made something very similar with hollow beads for my brothers wedding recently, in soft peaches and cream.  I used a long sterling silver beading chain, plain silver spacers and coupled that with soft etched hollow beads and some etched spacers, keeping it plain and simple but adding interest with a mix of colours.
Hollow beads work so well to create these statement length necklaces, you can get away with much larger beads without the weight of solid glass, the etching process makes them so tactile, giving them a softness like sea glass.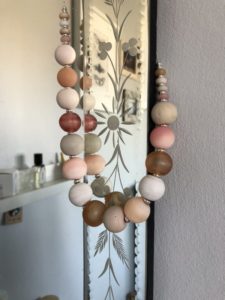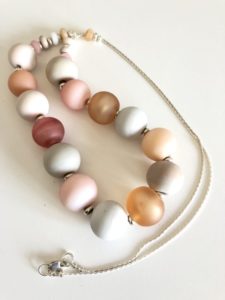 By Sally Sutherland
Facebook:https://www.facebook.com/SoulSilverSally/