Andrew Thornton of
Allegory Gallery
creates handmade jewelry, jewelry components and unique art at his studio in Ligonier, Pennsylvania.
"We are a creative space that's one part bead store, one part jewelry boutique, one part fine art gallery, and one part gift shop. The aim of Allegory Gallery is to promote artisan craftspeople, inspire the community to explore their creativity, and act as a focal point for classes and artistic education in the area."
Andrew is donating in everything pictured above valued over $50 which is made up of a strand of amethyst, vintage plastic, Czech glass, vintage seed beads, polymer clay by me, freshwater pearls, yellow jade, and dyed shell, for the Jewelry Pinterest board winner.
: :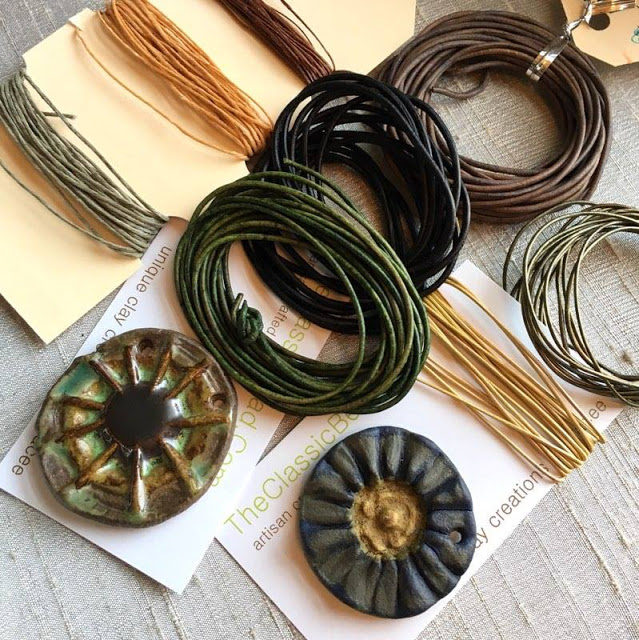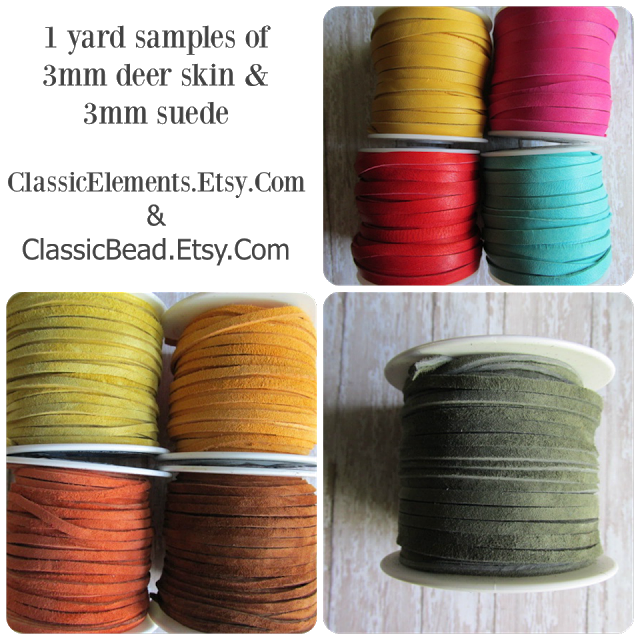 Tracee Dock of The Classic Bead creates wonderful earthenware clay pendants, beads, jewelry components and she also designs jewelry in her Kansas City, Missouri studio.
"For years I sewed, made reproduction porcelain dolls, and at the request of my friend Sara who owned a bead store I began creating pendants and so The Classic Bead was born. In 2008 I opened my Etsy store and my business grew. I have expanded to supply bead shops, shipping trunk shows, and opened a second Etsy shop for buttons and other supplies. So in a way….a hobby turned into a small cottage business where I can work from home where I am content and make special little lovelies to share with my customers."
Tracee is donating everything pictured above + 1 yard of assorted suede & Deerskin lacing, valued over $50 for the Monthly Recap winner.
Submit photos of your wonderful
Jewelry
creations using one or more Art Beads
here
. Submit photos of your wonderful
Bead
creations
here
.
This Month's art has many different elements that can be used for inspiration: female profile images, human form, images inside of images, red, blue, green and orange.
We can't wait to see where your creativity takes you with the art for this month's challenge!
**IMPORTANT** Please remember to put JUN ABS in the title or tag of your submission(s). Pinterest doesn't keep Pins in the order they are posted.
Provide us with the artist of the Art Beads used and we always love to know all the materials you used.
***Art Beads MUST be used in your entry.***