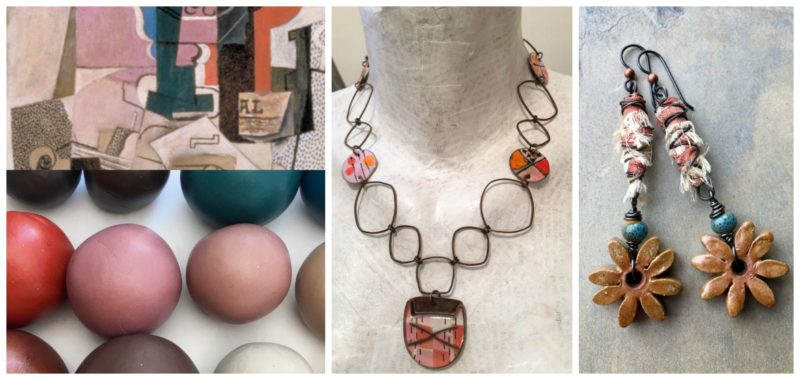 What is the Monthly Challenge?
Every month we challenge our readers to create jewelry inspired by the featured artwork. You have until the end of the month to share your work and then we pick two winners to receive beads and jewelry-making supplies from our sponsors. Our only rule? You must use at least one art bead in your piece!

How to Enter the Monthly Jewelry Challenge:
Create something using an art bead that fits within our monthly theme. We post the art to be used as your inspiration to create. This challenge is open to jewelry-makers, fiber artists, collage artist, etc. The art bead can be created by you or someone else. The challenge is to inspire those who use art beads and to see all the different ways art beads can be incorporated into your handiwork.An Art Bead must be used in your piece to qualify for the monthly challenge.Upload your photo to our new photo gallery.
1. You must create an account and login before you can add a photo to the gallery. Click here to sign up for your account.
2. After you are logged in go to the Submit page. Click here or use the top menu link.
Include a short description, who created the art beads and a link to your blog, if you have one.You may upload two entries per month.We will approve your photo and add the jewelry or bead tags. Allow 24 hours for photos to be approved by our moderator.
Entries for Bead Artists
Art beads must be created by you and fit the Art Bead Scene's monthly challenge theme. They can be made for the challenge or ones you have made before. Two entries per month are allowed.
One entry will be picked by the editors each month for a free month of advertising on the Art Bead Scene. Bead entries have to be pinned by the 30th of the month.
Monthly Challenge Winners
• Two prize winner will be selected at random from all pictures posted in our new gallery!
• Winners will be randomly chosen from all the qualifying entries on the first of each month.
Perfect Pairings: Designer + Art Bead Artist
• Perfect Pairings focus on both the jewelry designer and the art bead artist.
• Be sure to point out all the art bead artists in your work in the description of the photos when you upload to the new gallery. Links to their website or shop are appreciated. That way we can all find new art beads to love!
• From all the entries during the month, an editor will pick their favorite design to be featured on Friday here on the ABS, so get those entries in soon.
What is an Art Bead?
An art bead is a bead, charm, button or finding made by an independent artist. Art beads are the vision and handiwork of an individual artist. You can read more about art beads here.
***A bead that is handmade is not necessarily an art bead. Hill Tribe Silver, Kazuri ceramic beads or lampwork beads made in factories are examples of handmade beads that are not considered art beads. Beaded beads, stamped metal pendants or wire-wrapped components are not considered art beads for our challenge.***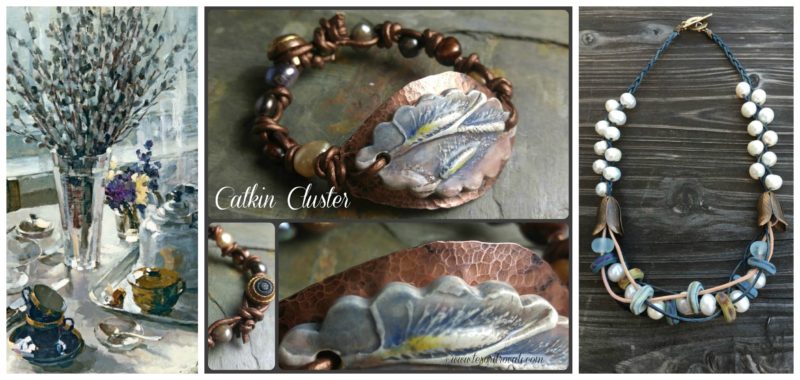 Jewelry photo credit – top photo: Heather Powers, Loralee Kolton and Sarajo Wentling. Bottom photo: Erin Prais-Hintz and Alison Adorns.