Our Wonderful sponsors for the November Challenge.
We will have 2 Lucky Winners this Month!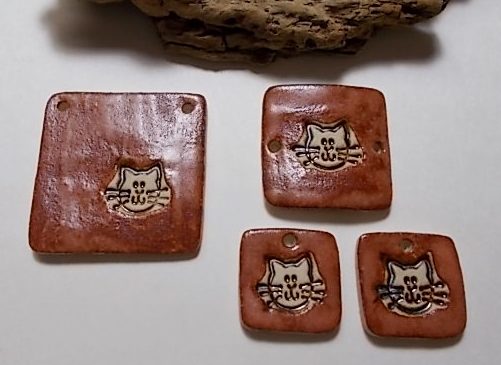 Michelle McCarthy of
Firefly Designs
makes ceramic pendants, buttons and jewelry components. Wonderful designs and great gifts for the jewelry maker on your list!
Firefly Design Studio
is located in Port Charlotte, Florida.

Michelle is donating everything pictured above valued over $50.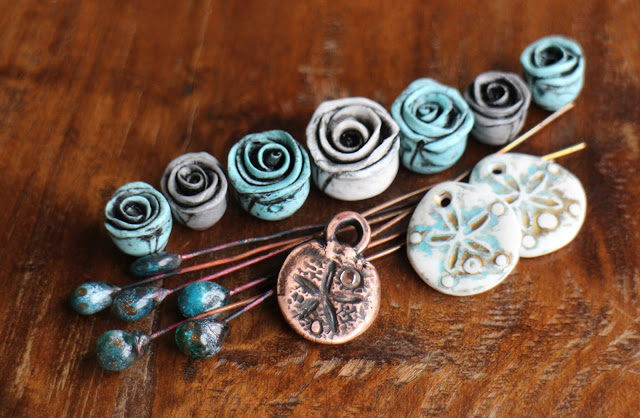 Leah Curtis of
Beady Eyed Bunny
creates polymer clay beads and jewelry components. Leah also makes wonderful jewelry that incorporates a variety of materials, from Czech glass and artist made beads, to semi-precious gemstones,vintage beads and metals.
Beady Eyed Bunny is located in Mill Valley, California.

Leah is donating $50 in products shown above: a selection of polymer clay Rustic Roses, a copper clay charm with a Cubic Zirconia, polymer sand dollar charms, and a mix of enamel glass headpins.
We can't wait to see where your creativity takes you with the art for this month's challenge!
**IMPORTANT** Please remember to put NOV ABS in the title or tag of your submission(s). Pinterest doesn't keep Pins in the order they are posted.
Provide us with the
artist
of the Art Beads used and we always love to know all the materials you used.
***Art Beads MUST be used in your entry.***