Need a great reason to participate in this month's challenge? This prize should get your creative gears turning. We'll pick a winner this month from all the qualifying entries. The winner is chosen randomly from all the entries. Everyone has a chance to win – as long as you enter!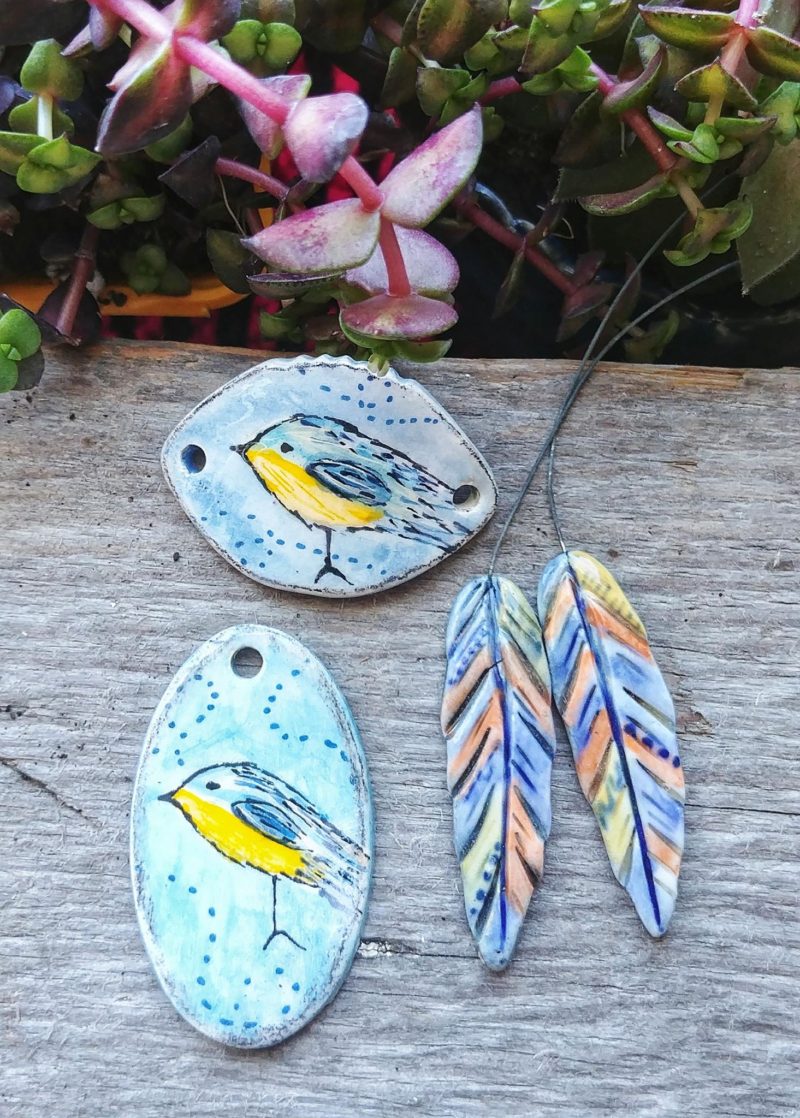 Our sponsor for the April Monthly Challenge is the lovely Terri DelSignore of Artisticaos. Ceramic clay is Terri's all-time favorite medium and will remain so as long as there is breath in her lungs. It allows her to express her love of sculpture as well as her love for paint. She enjoys the fine detailed work of crafting ceramic art beads. All of her wonderful ceramic creations are made in her studio located in Middle Lake, Saskatchewan, Canada.
Attached to Terri's studio, where she also offers classes, is "The Little Handmade Shop." At the little handmade shop, all things made by hand! For a little shop, we offer a great selection of items made by the hands of local artists and crafters! Items include Handmade sweets and chocolates, hand-sewn baby items, home decor, soaps and bath product, handmade cards, jewelry, aromatherapy products and more!
Find her work at Website and on her Facebook page.