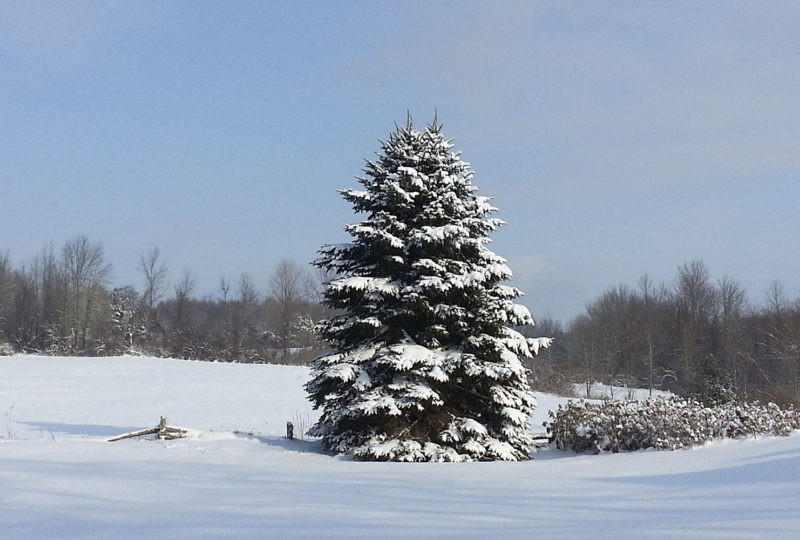 This is probably the prettiest winter we have had in years here in far far Northern New York state.  It has snowed a lot. And that is where the inspiration lies as I found a couple of days ago when I ventured out with  my cell phone to capture some of the beauty of a recent snowfall. I have been using photos quite a bit lately in my work in polyclay. I love doing photo transfers onto polyclay and then manipulating them into organic forms.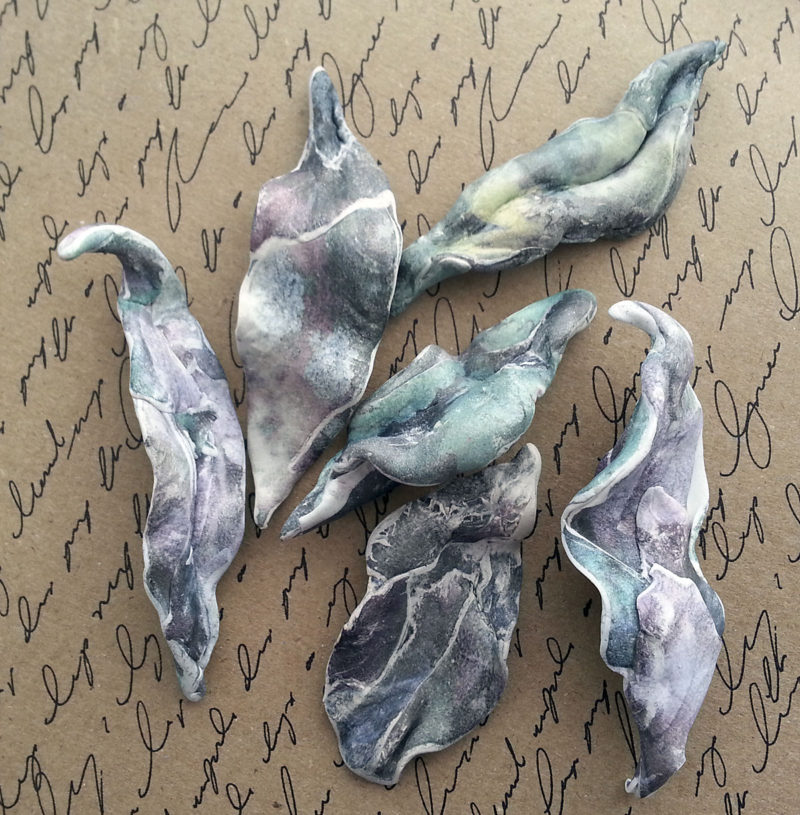 Polymer Clay Leaves by Mary Harding  Photo Transfers from my own photos
So far this is not a technique I can transfer over into ceramic clay. I like the fact that I can use my own photos for the transfers, rather than purchase silkscreens or stencils.  I have a long past history with non traditional photo processes so it kind of comes naturally to me to want to use my own pictures.
Here is some of what I found.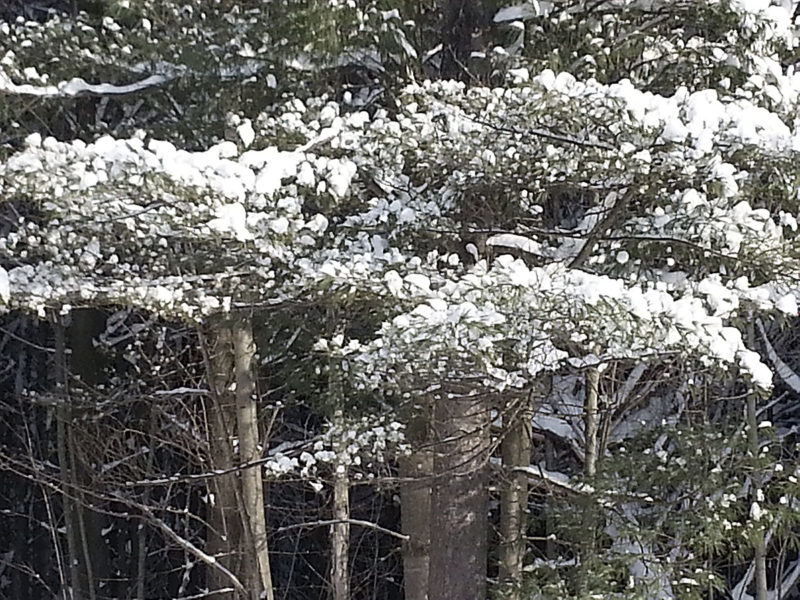 This picture makes me think of tropical trees with cottony flowers high up in the forest reaching for light.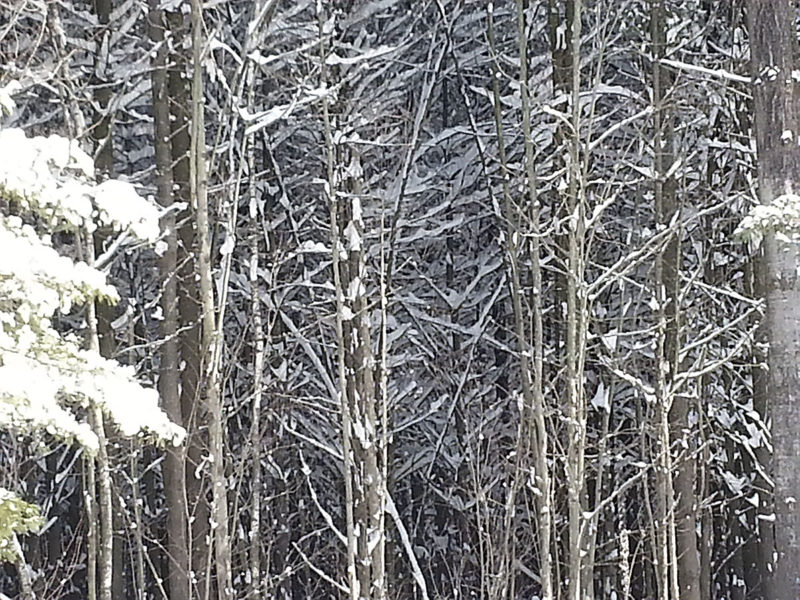 Here I was excited about the graphic effect the snow has on the branches:  the multiple white and dark lines that it creates. I like looking deep into the branches and getting lost in the design. I can imagine these as texture on pendants, beads and bracelet toppers. I could even use glazes and wax resist to replicate these in ceramic clay.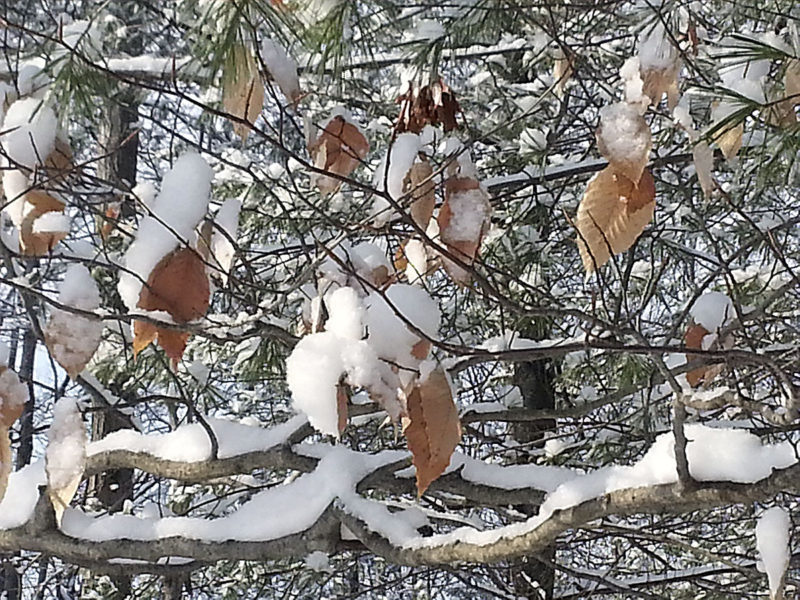 I was captivated in this view by the chain links the snow and branches made and the leaf pendants hanging down. Surely an inspiration for flow and composition in a necklace to be.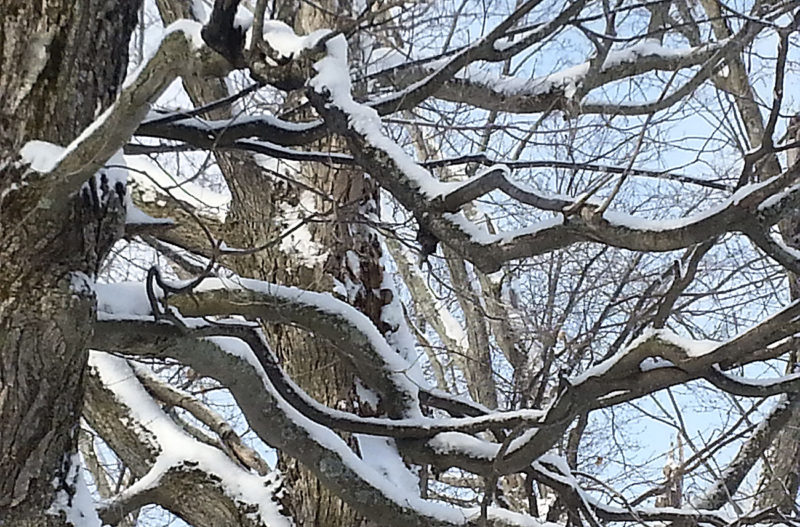 More branches outlined in snow. The undulation and twisting of form seems to have imbuded this necklace I worked on afterwards.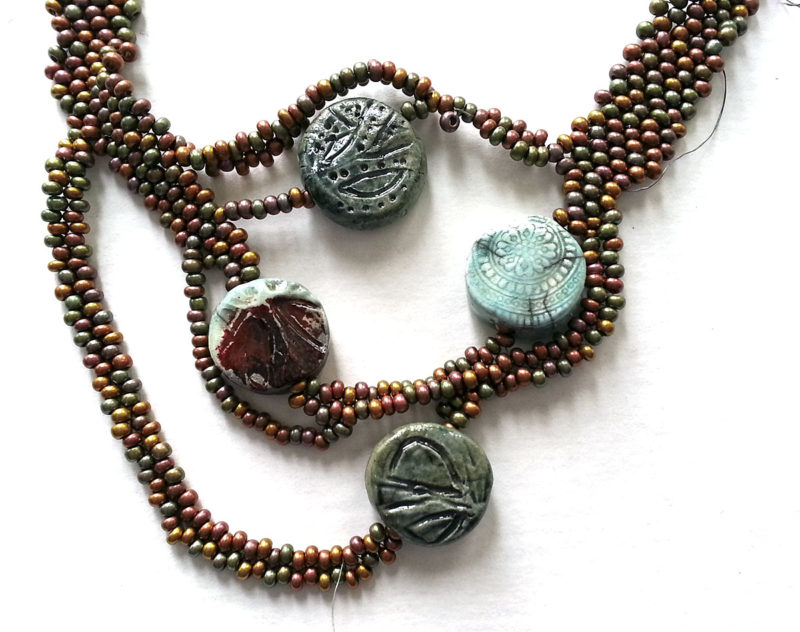 Free form peyote necklace in progress with my handmade raku fired ceramic art beads.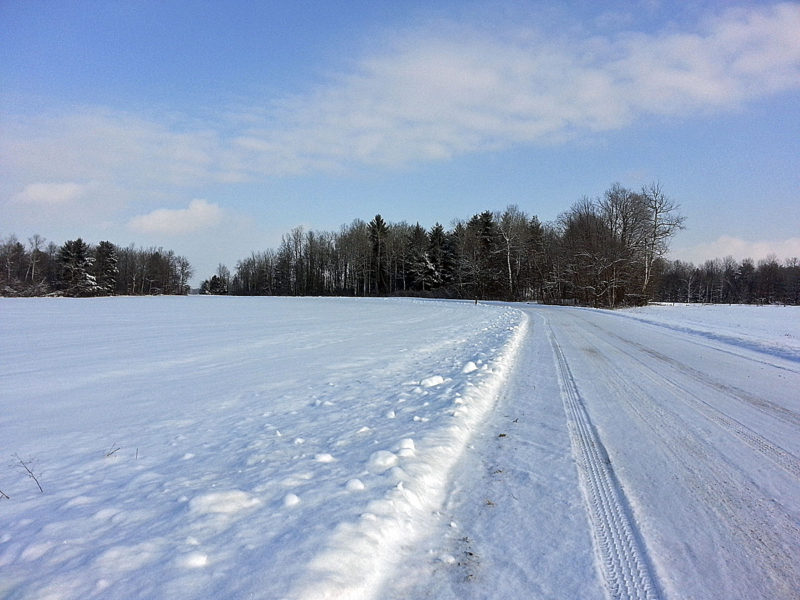 Some of the pictures I took were inspirational to me because of how they made me feel. Here I felt the lonliness and longing of the road leading off endlessly into white.  For me longing and creation are often  paired.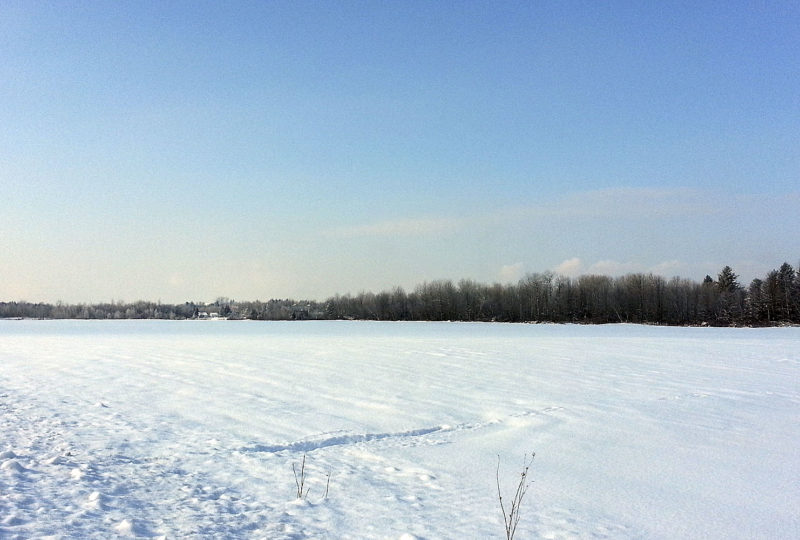 And here the quietness of space.
Thanks so  much for stopping by today.  I am so pleased to have your company.
Mary
www.maryhardingjewelry.etsy.com
www.facebook.com/maryhardingjewelry