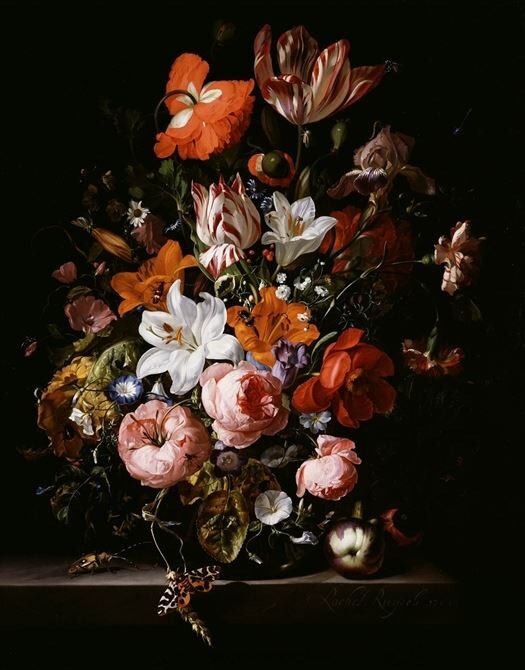 My first pair of earrings are focused on mood rather than the actual floral arrangement itself in the painting.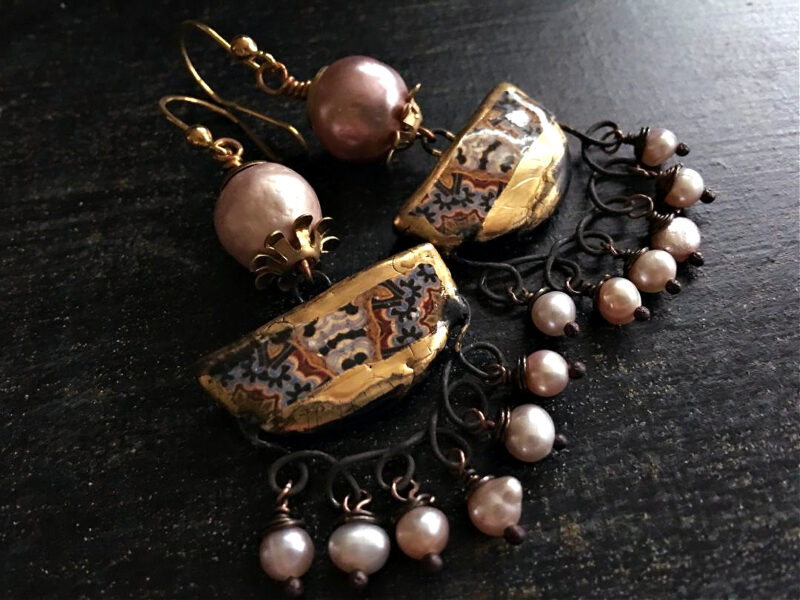 Stunning gilded ceramic connector charms by artist Lina Macijauskiene. I have added delicate pink vintage glass pearls by Miriam Haskell in two slightly different tones. On the bottom are blackened wire holding hand wrapped freshwater pearls also in soft pink.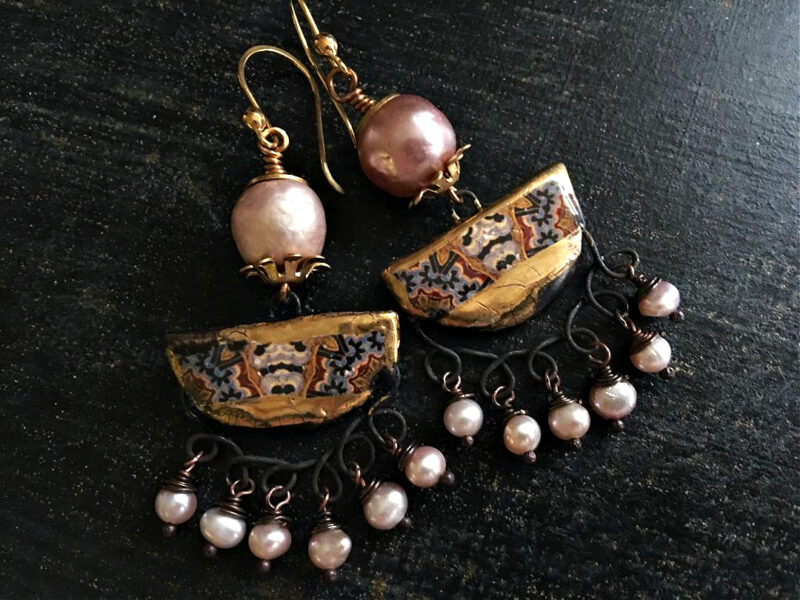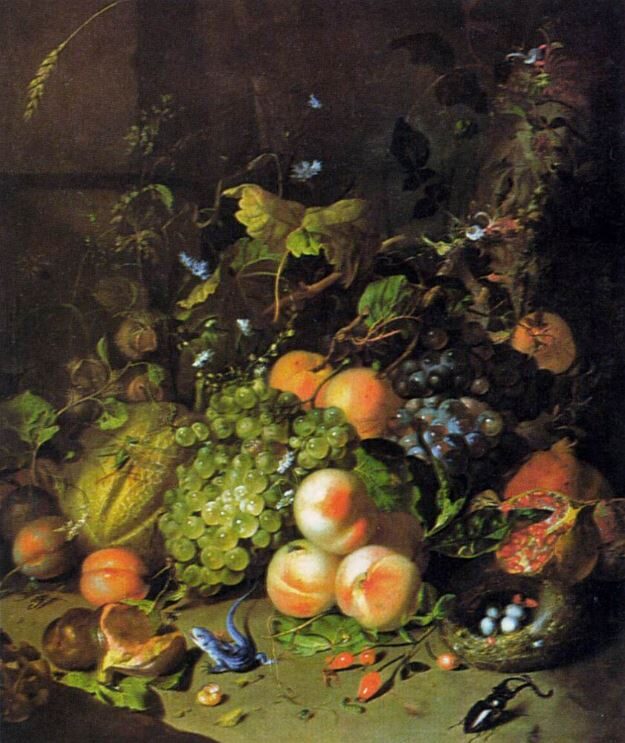 There are so many wonderful things going on in this 'still life' that aren't actually very still. Lizards and insects scurrying about. Even the fruit has sort of tumbled over.
Here is my nod to the fruit … lol – lovely ceramic grapes by artist Jana Vickova. I have added soft green pearls and heavily oxidized spacers to compliment them.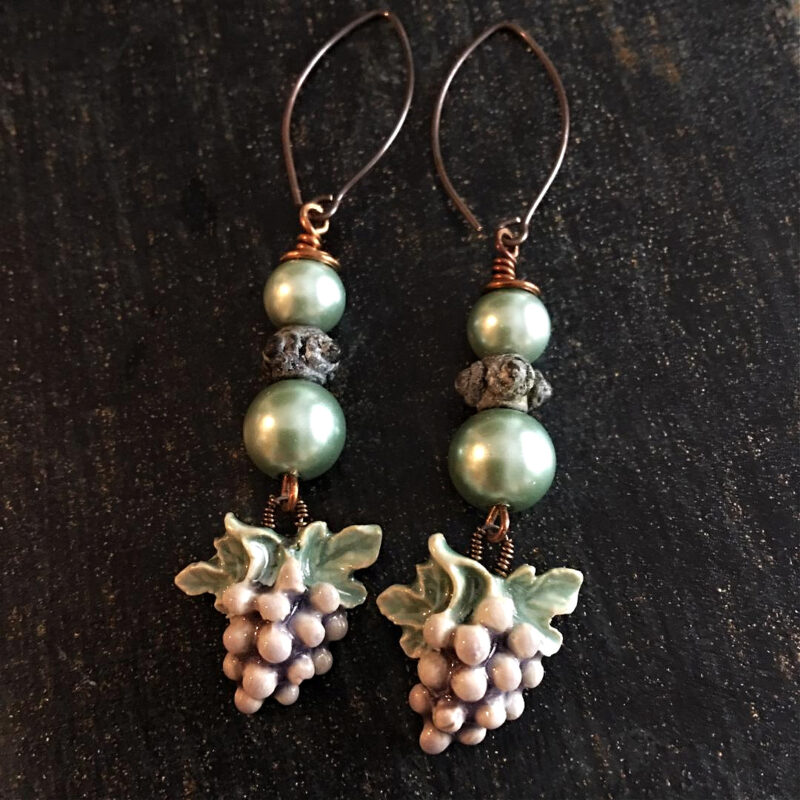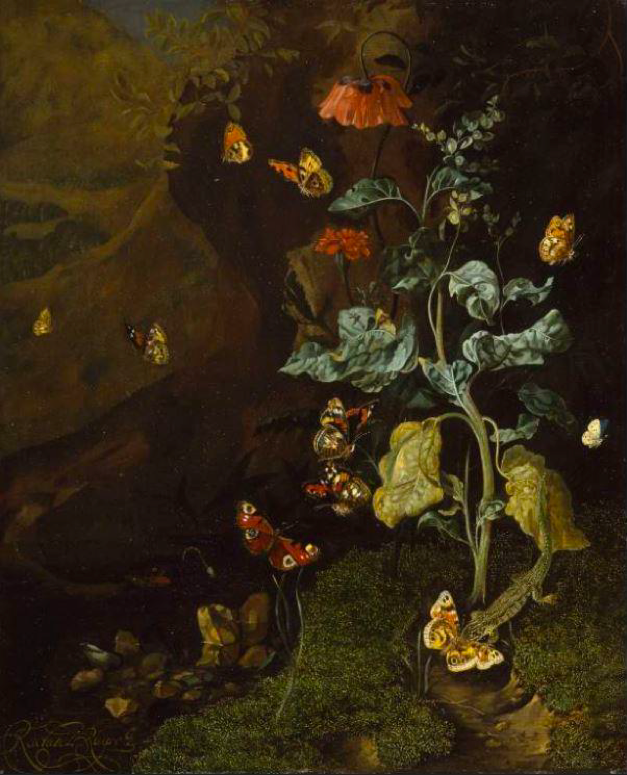 Vintage copper butterflies with added vintage chain. I can't begin to tell you just how many types of chain I tried until I found just the right one! This chain pattern hung just perfectly in both size and shape. I used vintage lucite ornate cocoon type beads at the top.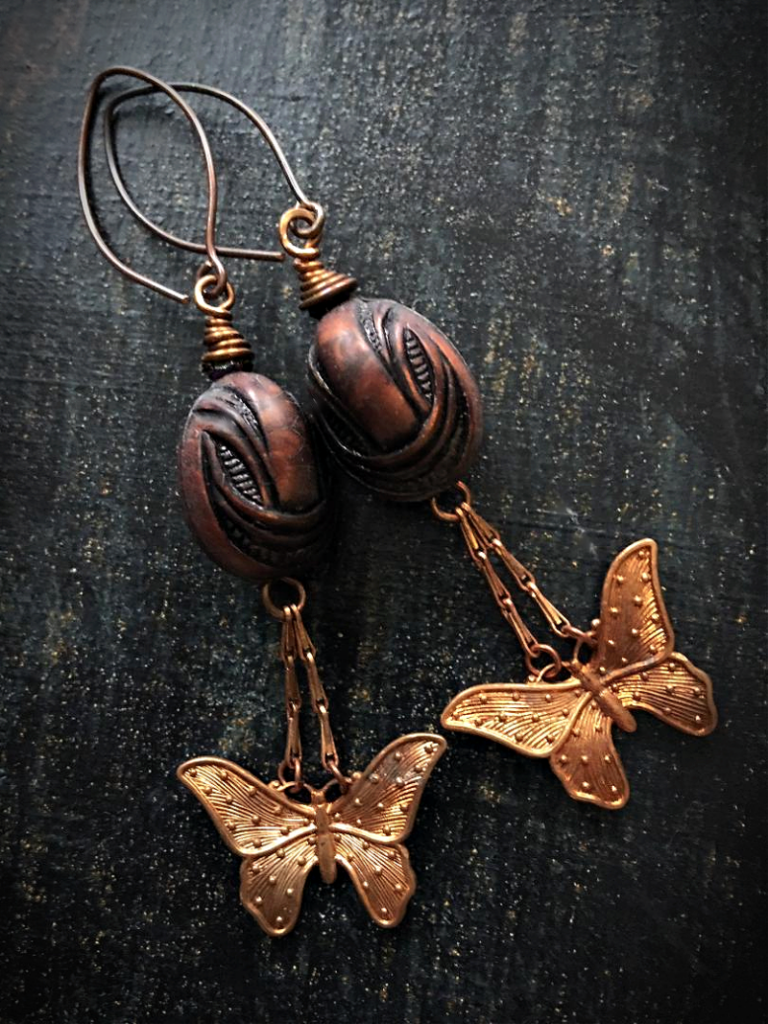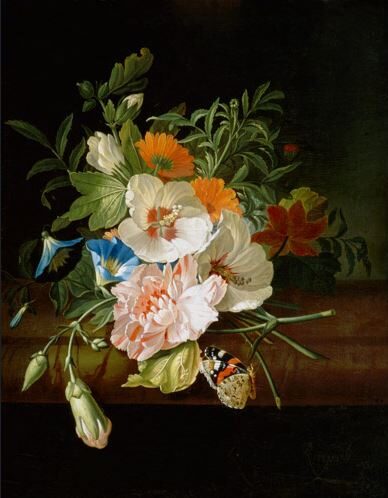 I adore the colors in the painting above. I just can't resist the color combination of orange and pink!
Stunning ceramic focal by our very own Terri DelSignore in a beautiful painterly style.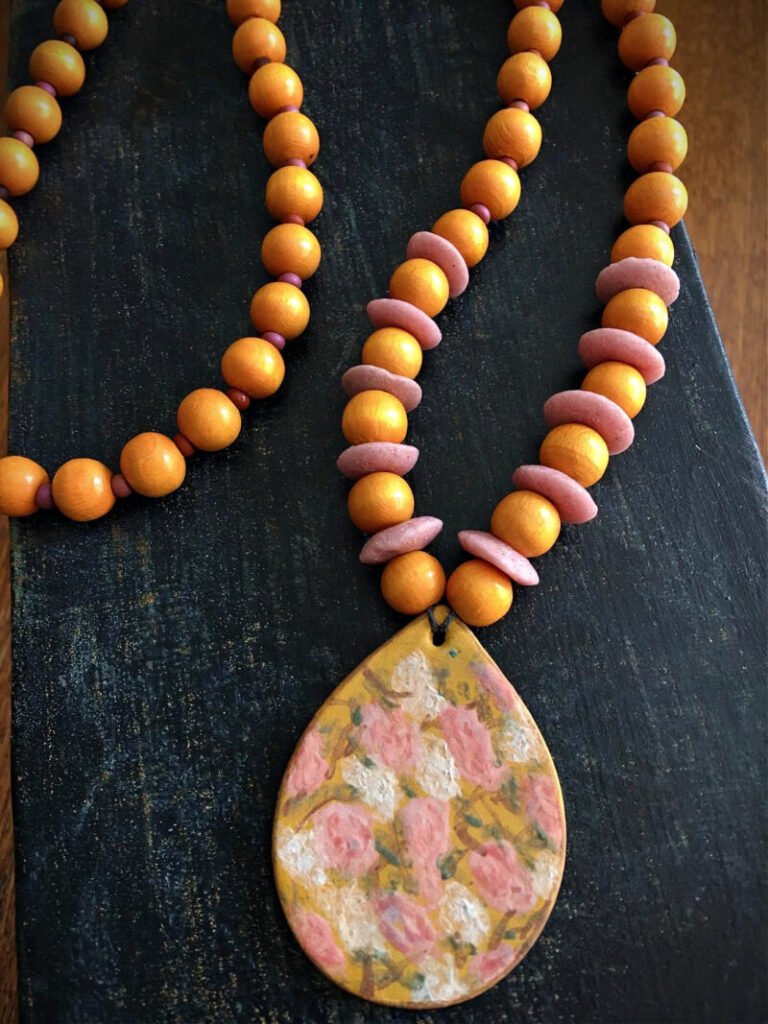 I decided to make a dramatic extra-long necklace of orangish, vintage wooden beads, strung on wax linen cord. For the spacers near the focal, I used earthy pink African glass discs and pink glass seed beads throughout in slightly differing shades.

Thank you so much for stopping by to read my post. I hope you have found some inspiration today in some way.
Loralee xo
loraleekolton.etsy.com