Each week one of our contributors gives you a sneak peek into their studio, creative process or inspirations. We ask a related question of our readers and hope you'll leave comments! As an incentive, we offer a prize each week to bribe you to use that keyboard and tell us what you think. The following week a winner is chosen at random from all eligible entries.
***********
So, it's been a very beady old week here. I've spent the lion's share of it with mud on my hands.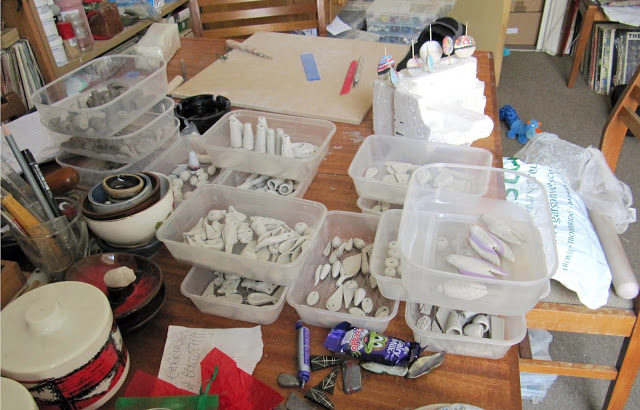 As you can see, I've been building up these precariously balanced trays of greenware. I've been doing a few experiments, like trying applying colour directly onto the unfired clay.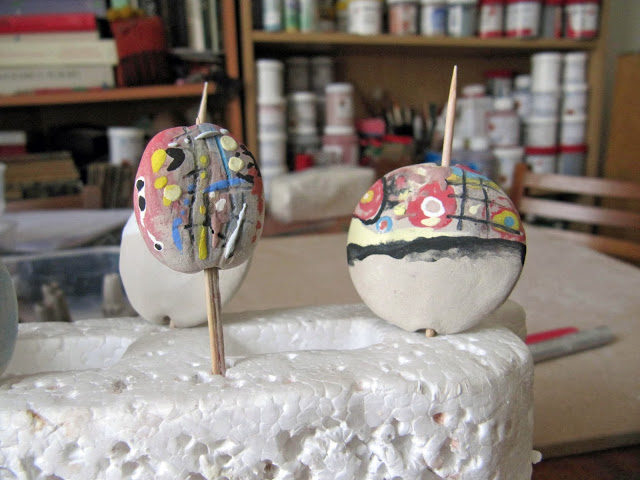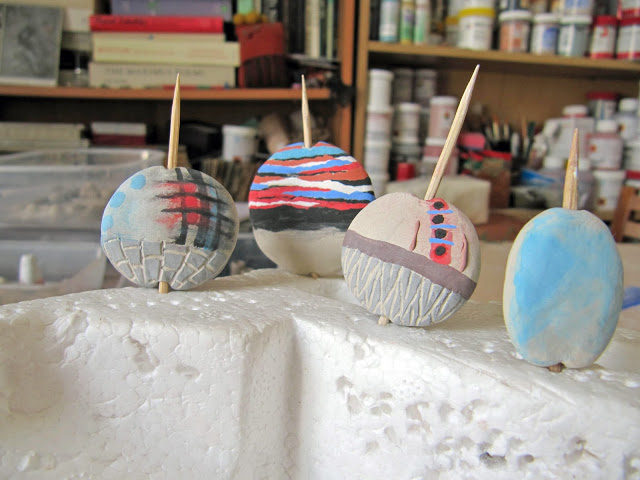 I do hope these colours come through the firing okay – fingers crossed! I've also been working on lots of new designs. So, I thought I'd share a selection with you here today. They're all waiting to be fired before I can start decorating them any further.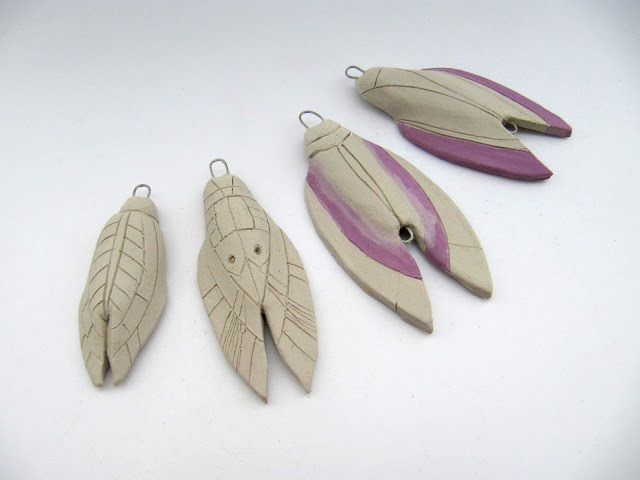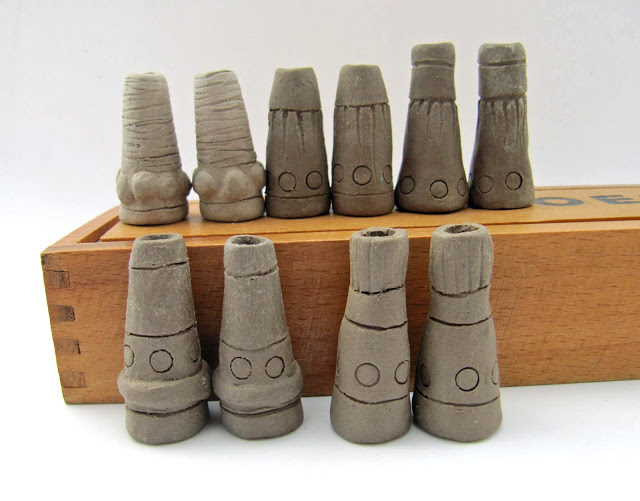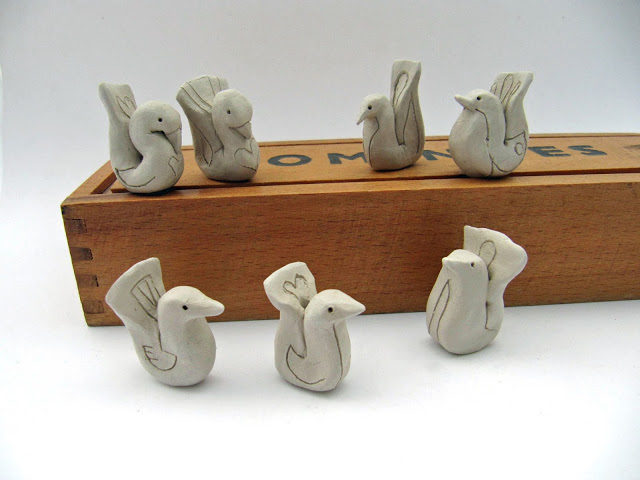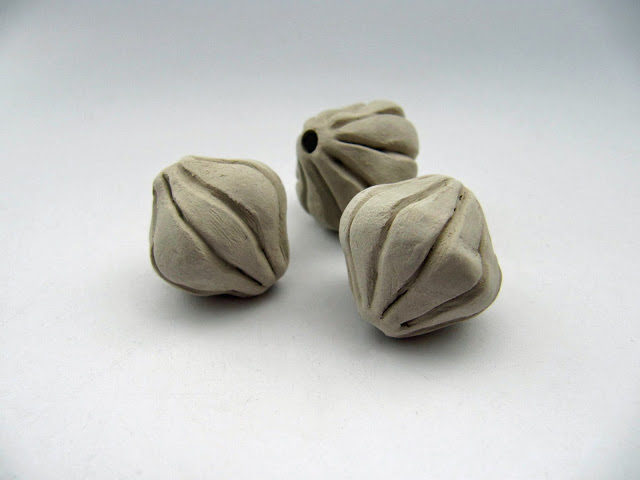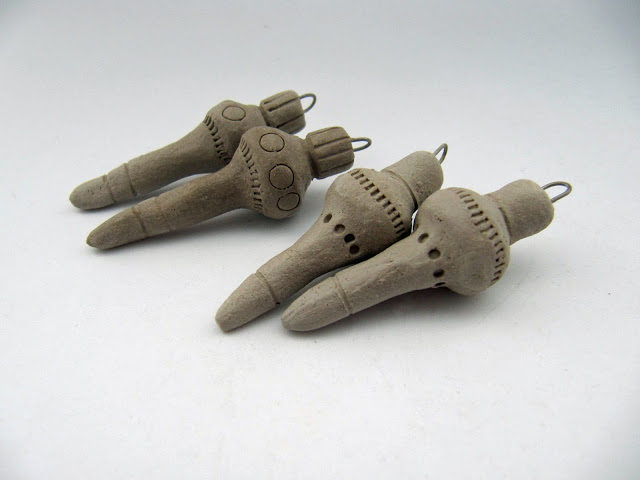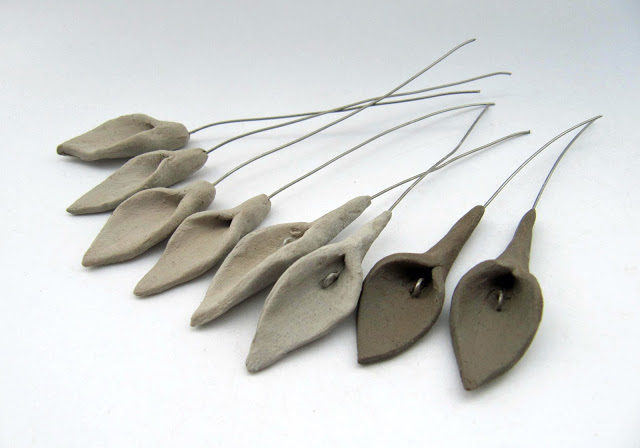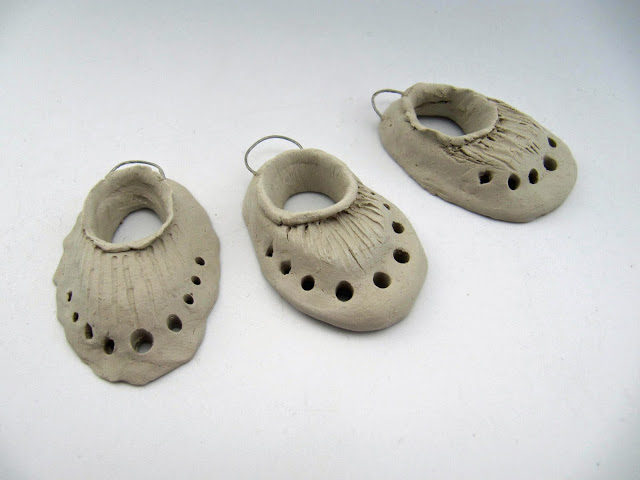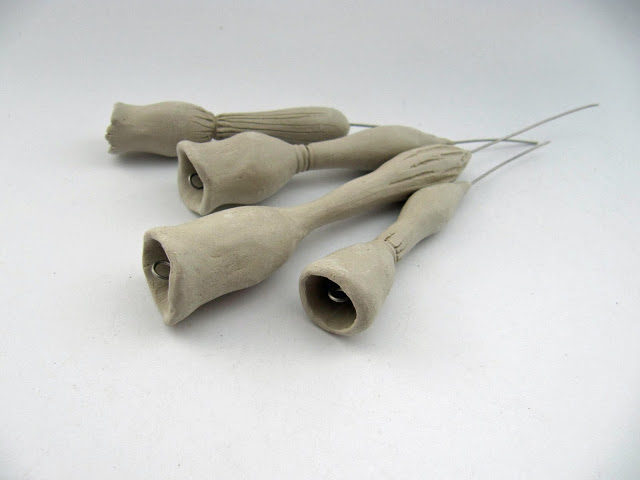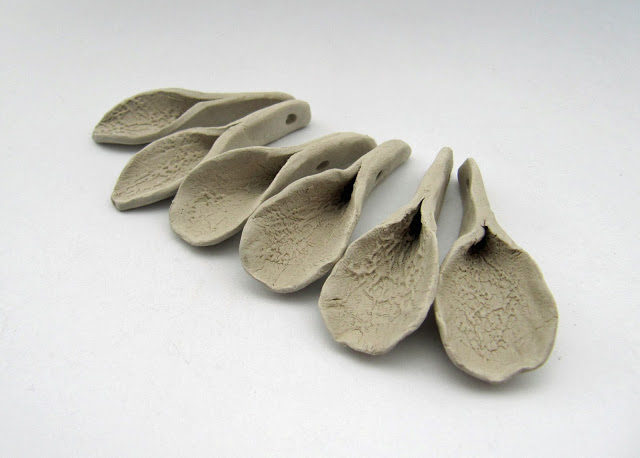 So, that's what's been happening in my studio this last week. I'm really looking forward to getting some colour on these. I have lots of new glazes to try! In some cases I've settled on what colours I'll use but in some cases I'm still unsure. Which brings me to this week's question. I'm not going to ask you for your favourite colour(!), but I am curious about your favourite colour combinations. Sometimes we get stuck in our ways when it comes to the colours we put together. So, I'm looking forward to hearing other designer's favourite colour pairings. The prize this week is a good ol' mystery bundle of beads.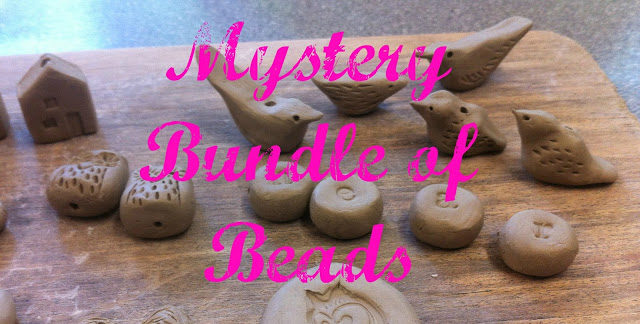 So just comment below, giving your favourite colour combinations, to be in with a chance to win!