~~~~~~~~~~~~~~~~~~~~~~~~~~~~~~~~~~~~~~~~~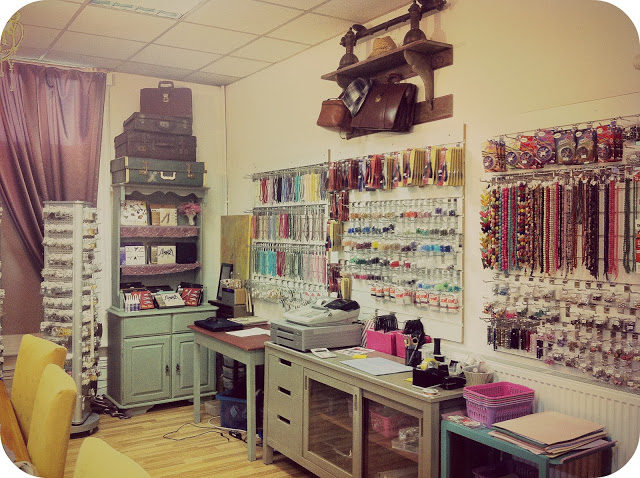 The beautiful classroom in Manchester where I was lucky enough to teach from.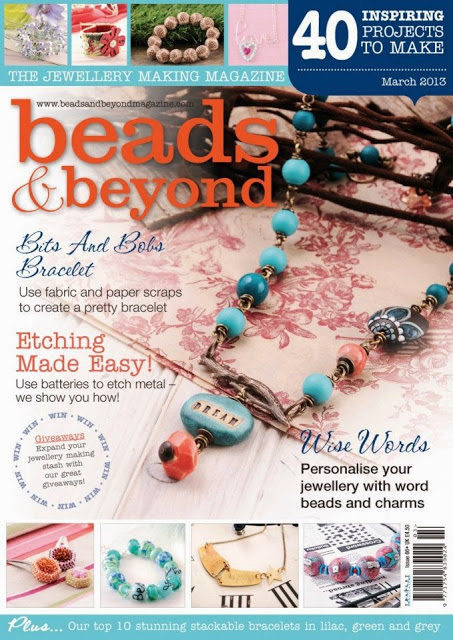 March 2013 – cover girl at Beads and Beyond!
I wouldn't describe how I'm feeling as burnt out exactly, but give me a year or two and I think I'd be there. Time to pare things down, sharpen my focus and simplify. I'm sure you can all relate – if not in your jewellery making then perhaps in other parts of your life. The need for simplicity; the need for honed-in intention – and yes, perhaps to allow myself to focus on my own artistry, for a little while at least. I hope that doesn't sound selfish. Sometimes we need to take the time to fill our own well before we can begin to let others draw from it again.
I still have a few more posts scheduled to write for you – I wanted to eke out my departure! – so I won't be fully signing off until the end of the month. But this is my last Inside the Studio, and I wanted to take the opportunity to not only say au revoir, but also to say a huge THANK YOU to you the readers, for being such an important – vital! – part of this journey, and being a part of our Art Bead Scene family. Readers, commenters, challenge-enterers – you're all wonderful, and I thank you for making being part of this fantastic team such a huge pleasure!
Time for one last giveaway from me – and I'm offering a £15 voucher for either Songbead or The Curious Bead Shop – your choice. Tell me; what is one thing you feel shifting in your life right now?
Au revoir, you wonderful lot. Thank you for being amazing!