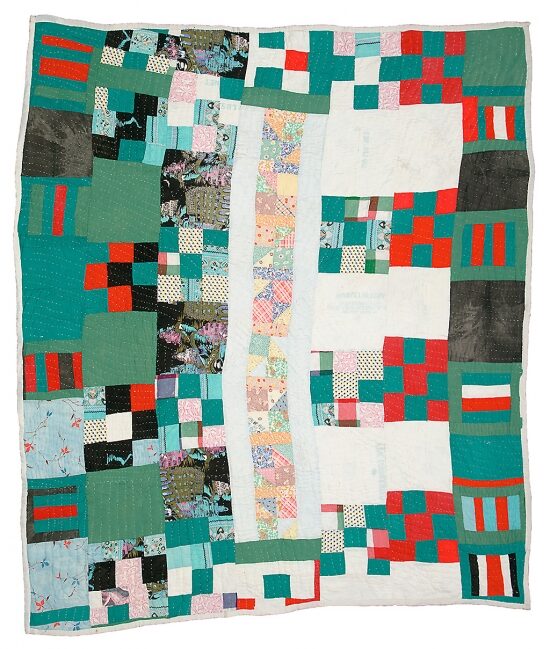 Gee's Bend, Alabama is home to one of the United States most prolific and robust African American folk art collections by a small collection of innovative artists. The area of Gee's Bend is much like an inland island, surrounded on three sides by the Alabama River, this relative isolation has allowed a great tradition to flourish.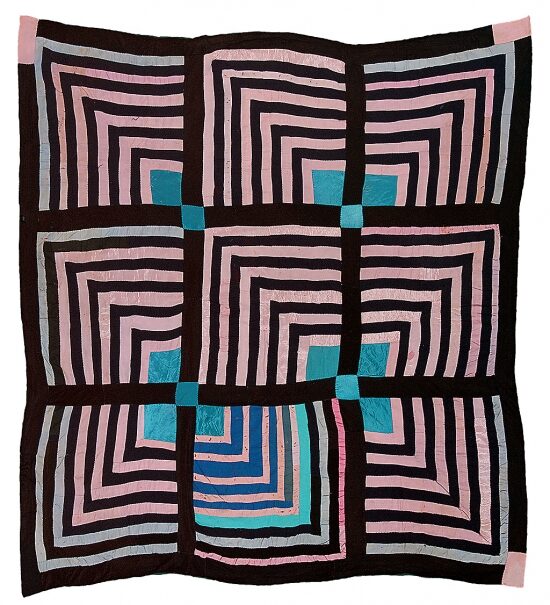 There are only about 700 inhabitants of this remote rural community, most of whom are descendants of the slaves that for generations working in the fields of the Pettway plantation. The women of Gee's Bend are quiltmakers who have created amazing patchwork masterpieces from the 1920s to the modern day.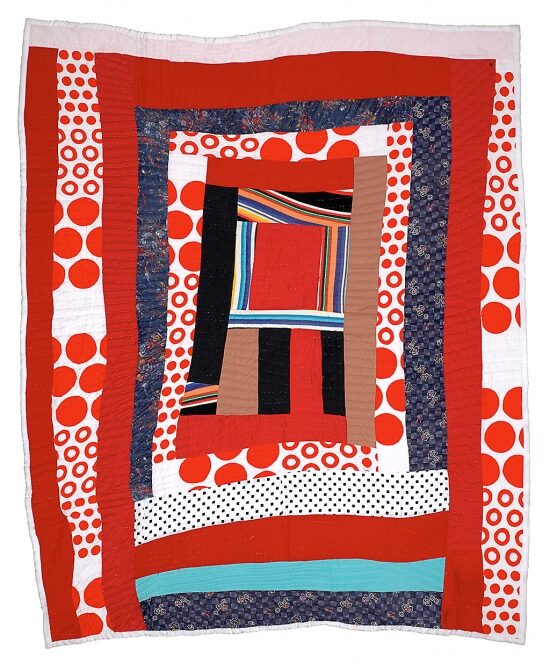 The tradition of making functional textiles for home and family meets thriftiness of transforming recycled work clothes, dresses, feed sacks and fabric remnants in the ingenious quilts of the Gee's Bend women. But more than just the thriftiness is the brilliance of the artistic achievement of these women, and the fact that this community of artists spans three to four generations. The quilts have a special flair for improvisation, geometry and bold transformations for everyday fabrics.
Most of the Gee's Bends quilts are known as "my way" quilts as they might loosely follow basic quilt forms, but veer off into abstract and unexpected patterns, unusual color palettes and a feeling of movement and rhythm. There is a clear sense of individualism and eccentricity in their works fueled by their unique way of looking at pattern, fabric and design and it makes the Gee's Bend quilts completely original and fine abstract art of any kind.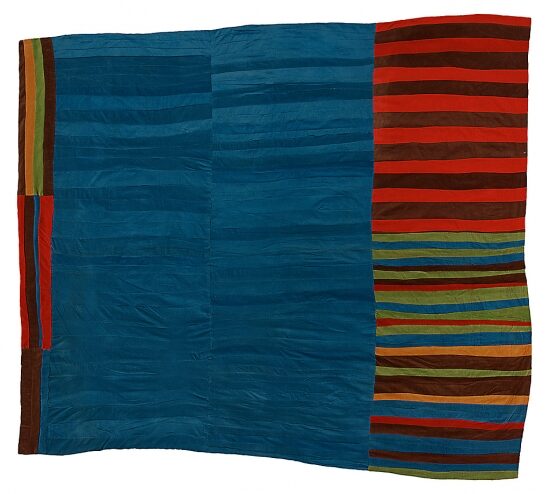 There are so many amazing quilts that it was hard to narrow it down to just these six. The quilts can be categorized into five distinct types: Abstract & Improvisation; Housetop & Bricklayer; Patterns & Geometry; Sears Corduroy; Work Clothes. If you want to check out more examples of the Gee's Bend quilts, check out the website Souls Grown Deep.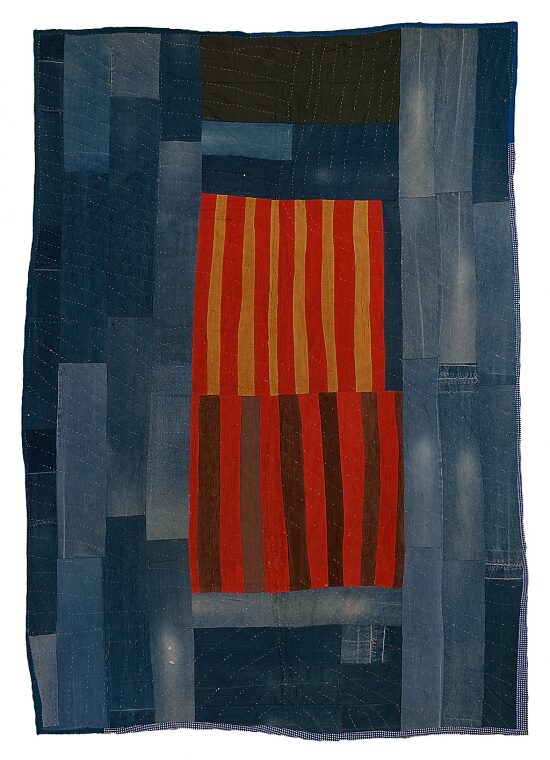 Tell us….what do you see in these quilts that inspires you?
---
What is the Art Journey Challenge?
Every six weeks or so we will challenge our readers to create jewelry inspired by the featured artwork or collection of art or theme. Use any or all of the artworks as your guide to the challenge: color, theme, motif, style, etc. You have until the end of the Art Journey period to share your work and then we pick one winner to receive beads and jewelry-making supplies from our editors and sponsors that will work with our NEXT Art Journey to hopefully inspire you to continue joining the challenges. Our only rule? You must use at least one art bead in your piece!
We need to emphasize that all art provided on the Art Bead Scene is for inspiration and education only. No art may be downloaded or replicated in your art. Please bear that in mind.
How to Enter the Monthly Jewelry Challenge:
Create something using an art bead that fits within our monthly theme. This challenge is open to jewelry-makers, fiber artists, collage artist, etc. The art bead can be created by you or someone else. The challenge is to inspire those who use art beads and to see all the different ways art beads can be incorporated into your handiwork. An art bead must be used in your piece to qualify for the monthly challenge. Upload your photo to our photo album. Include a short description, who created the art beads and a link to your blog or shop, if you have one.
NEW! Entries will now be posted at our Art Bead Scene Lounge page on Facebook! Go to the Albums, find the one corresponding to the current Art Journey challenge, and post your images there. Remember that each entry is a chance to win! Be sure to add the hashtag #artjourneythree to your post.
Deadline to enter is Friday, May 8th.
You may upload as many entries as you like per Art Journey, as long as they follow the guidelines. (Please be patient as they are approved by one of our editors to post in the Album). Our prize for Art Journey #3 will be given away from a random draw of all entries on May 8th with our prize package donated by Terri DelSignore that will be perfect for use with the Art Journey #4! We hope this will encourage you to play along!
Monthly Challenge Winners
• One prize winner will be selected at random from all pictures posted in our new Facebook albums!
• The winner will be randomly chosen from all the qualifying entries on May 8th.
• Be sure to point out all the art bead artists in your work in the description of the photos when you upload to the new gallery. Links to their website or shop are appreciated. That way we can all find new art beads to love!
What is an Art Bead?
An art bead is a bead, charm, button or finding made by an independent artist. Art beads are the vision and handiwork of an individual artist.
***A bead that is handmade is not necessarily an art bead. Hill Tribe Silver, Kazuri ceramic beads or lampwork beads made in factories are examples of handmade beads that are not considered art beads. Beaded beads, stamped metal pendants or wire-wrapped components are not considered art beads for our challenge.***
Bead Artists
Feel free to share beads that you made inspired by our challenge in our gallery. You can enter multiple submissions for each challenge. We love to promote new artists and share what you've created! Be sure to add some links so that we can know where to find more of your art beads!