Hello all! And a happy new year. 2016, eh – it's kind of crept up on me this one! And unfortunately, it's brought with it (for me) a nasty cold, so I'm typing this feeling rather under the weather today. Forgive me if this post is on the short side!
Let me be the first to say that I am NOT overly convinced by this combination. I do like occasional pastels, but baby blue and baby pink….together?! Not doing it for me yet. And I know I'm not alone from the comments online.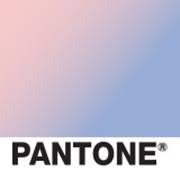 Meh…
HOWEVER, what I love about exploring colours is the unexpected things that you find, and how colours you thought you hated can really set you alight when you see them in an alternative palette/context. So this month is going to be about exploring these colours – together and separately – and seeing how bead artists can convince us that these are THE colours for 2016!
…there are pops of yellow that really add a touch of something solid and definite to the delicate pastel tones. As always with colour, it's going to be HOW you use these colours that really makes or breaks them.
So what do you all think? I'm interested to hear your thoughts. I'll start sharing beads I've found in these colours from next week – if you spot any, please leave links below!
And now for the BeadBlogger Links. Have a great week everyone!