I just love all the ways to find inspiration!! This winter has been a particularly long and cold one and I was just itching for some spring inspiration! So I looked to Skillshare for some inspiration!! By the way, I am loving this Skillshare, and I am not paid to say so! I recently signed up and it is full of things I hope to get time to watch!
I found a great class to get my inspiration from – Modern Watercolor Florals: 3 ways, by Amarilys Henderson. I so enjoyed this class and felt so inspired by it! Amarilys is quite lovable and my favourite part about this class is that it is condensed. Instead of real time, it is sped up a bit so you get lots of info in in a short amount of time! My brain likes this way of class taking!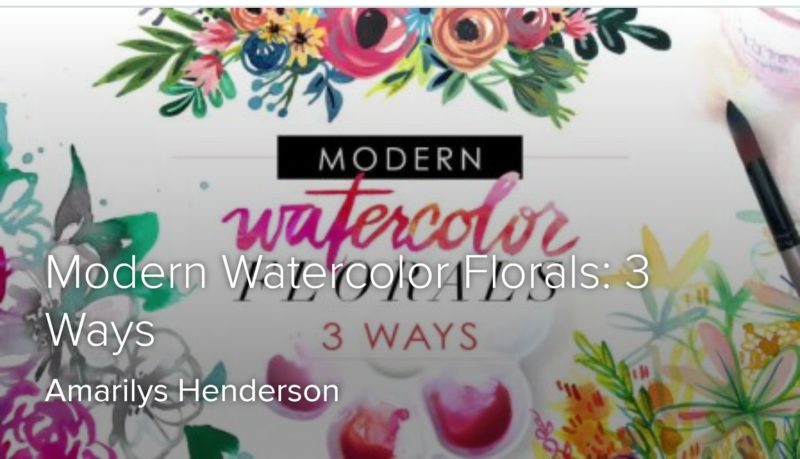 I love creating ceramic components by hand painting on the ceramic clay! Ceramic paints and underglazes are not the same as watercolor paints but that did not stop me from taking inspiration from this class! I just had to do things differently and make it my own!
Here are some pendants I painted using ceramic underglaze. Keep in mind underglazes look different after being through the high heat of the kiln. This takes some trial and error because what you see when painting is not always what you get (out of the kiln). Colors can come out lighter or darker depending on how they react to heat and how hot the kiln temp.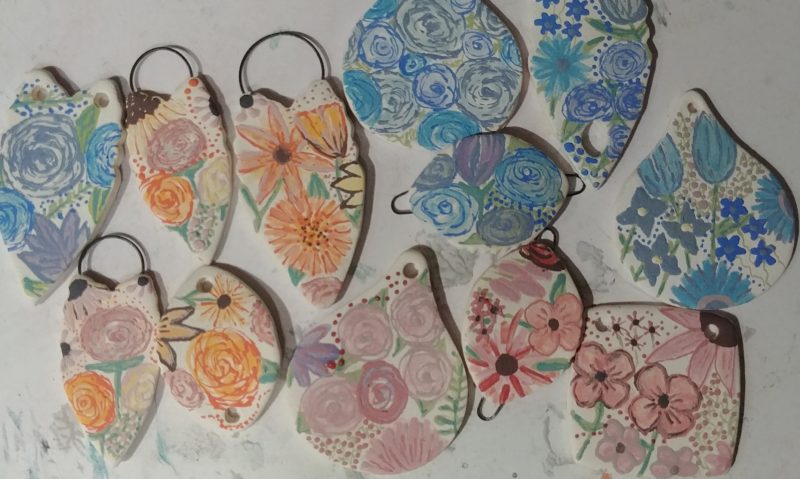 Here they are after adding clear glaze and running through the kiln.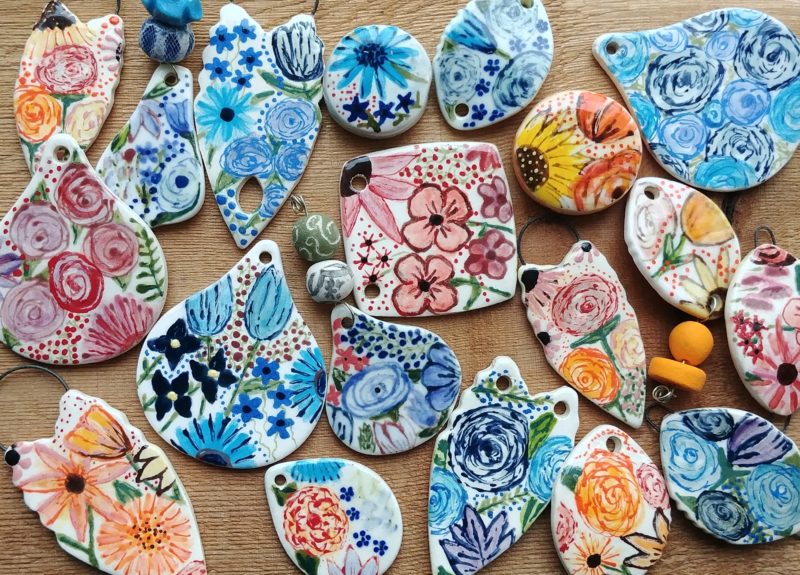 A while back I did a post with some tips on finding inspiration here. In those tips, I mention getting out in nature. Well…. if a long freezing winter is preventing you from that, you can always look for a natured theme class! Sure worked for me, and I look forward to making some more of these painted ceramic components!