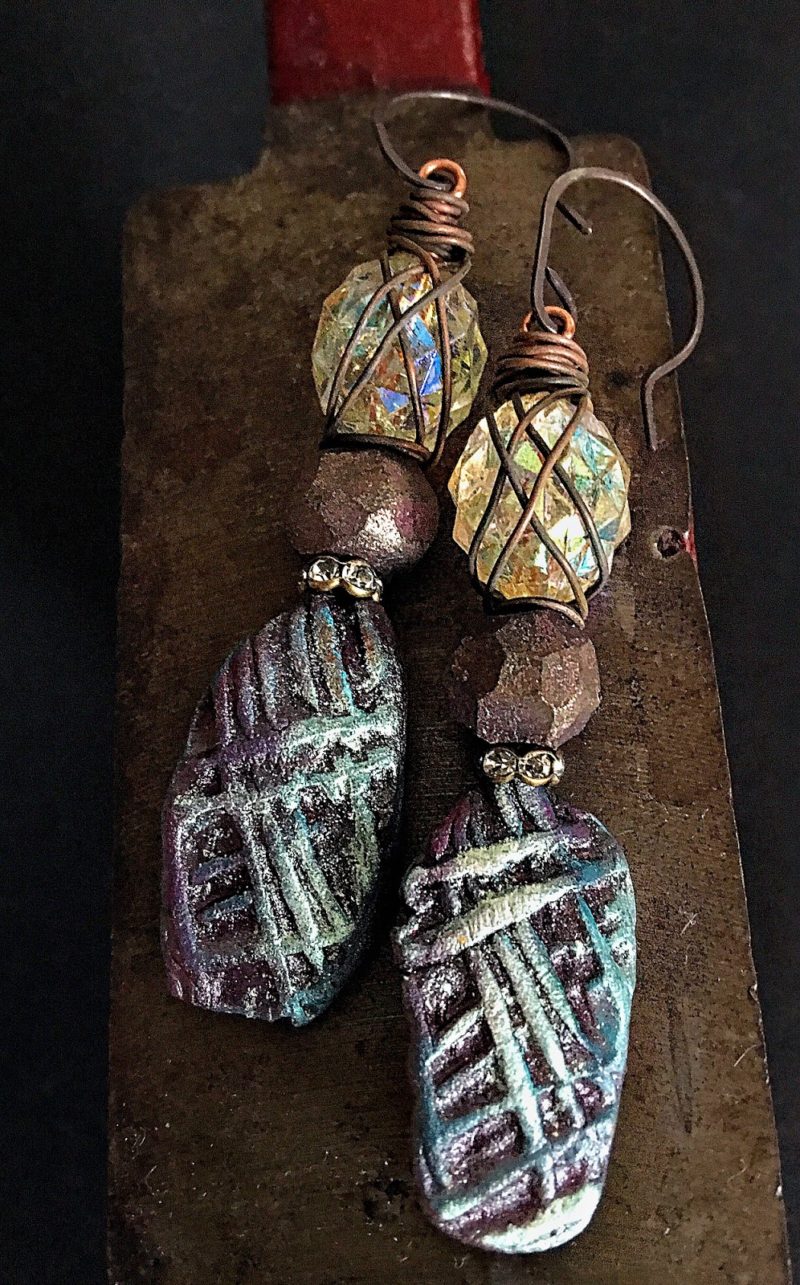 Insecta
ABS Editors, Jewelry, SEPT17
by Loralee Kolton
Uploaded in ABS Challenge September 2017

Headpins by Kimberly Rogers of Numinosity. I love her technique of layering colors and texture. The faceted polymer beads in the center are by Marina Rios of Fancifuldevices. Both bead artists are true masters of original and organic non cookie cutter type beads and are a favorite of mine. The top bead is a vintage faceted plastic with an AB finish, The earrings are dramatic but super light weight because of the materials I've chosen.
Image Details
---