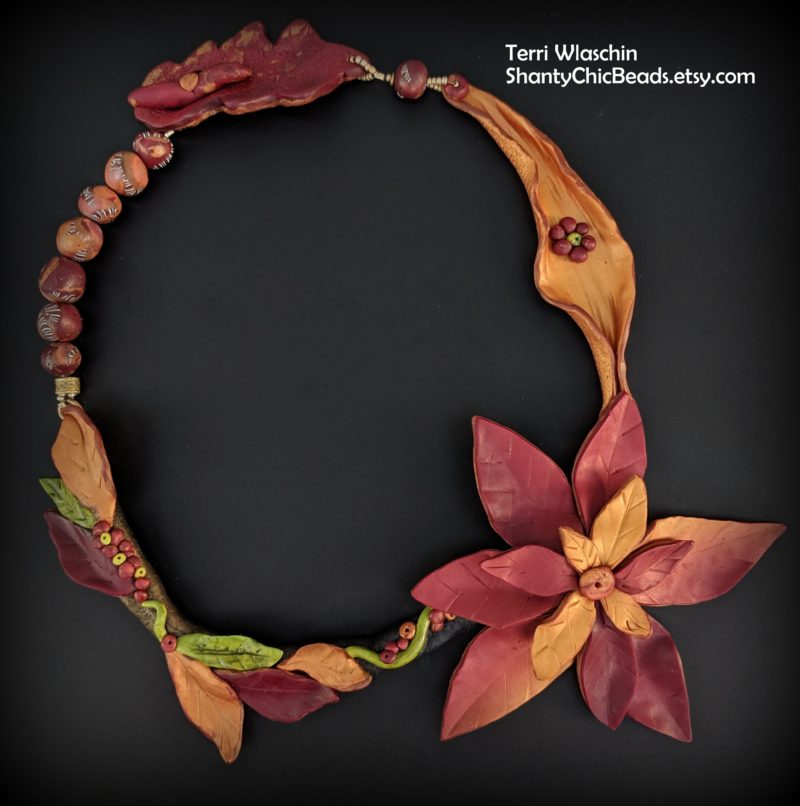 January ABS challenge _ Mother Nature
by Terri Wlaschin
Uploaded in Journey 1 2019

I loved both illustrations however I decided first to focus on the darker palette. It encouraged me to try a skinner blend I had not thought of before. I used that to create the flowers and leaves in this piece. I liked how the neck pieces were draped around the neckline and created my own version of a garland necklace.
Image Details
---