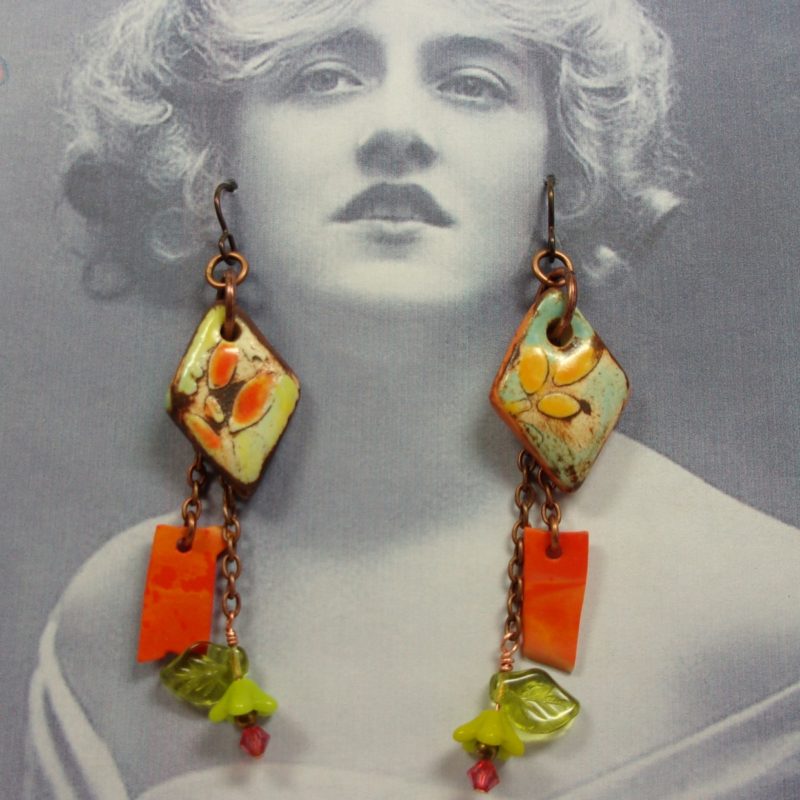 Mary's Summer Diamond Earrings
by BHClaysmith
Uploaded in April 2018

That's right, there's nothing better than diamonds, especially when they are ceramic and hand-painted by Mary Harding! These earrings simply scream 'Summer' with the added Wasserglas tumbled chips and floral crystal complements. The components are copper and niobium ear wires.
Image Details
©2020 barbara-hanselman | Image size: 84.63 KB | Date uploaded: 2 years ago (April 11, 2018) | Category: April 2018 |
345 views, 0 comments, 1 likes
---