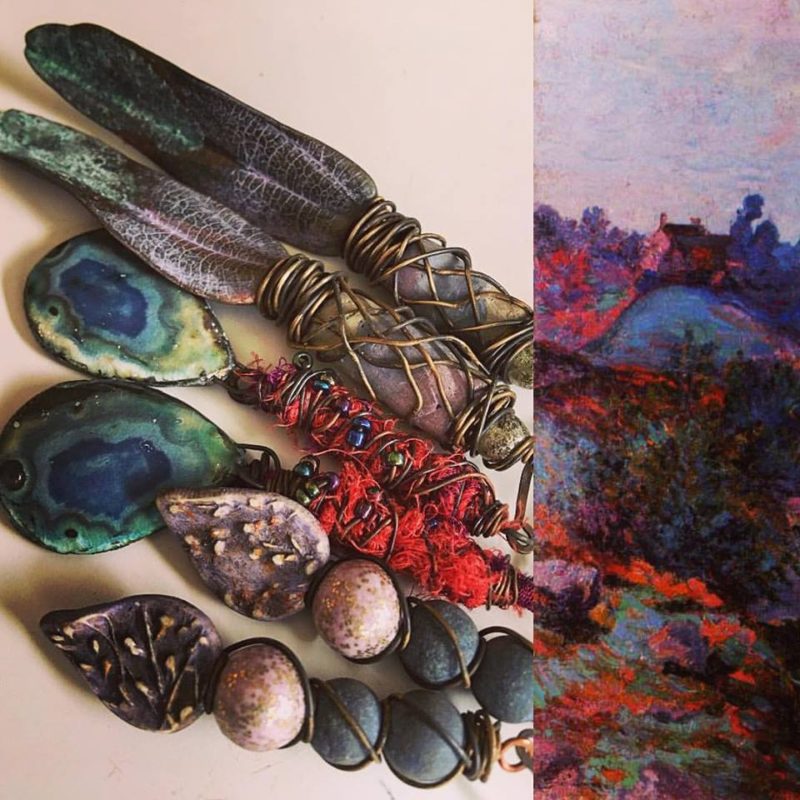 Nov. Challenge Loralee Kolton
ABS Editors, Jewelry, NOV17
by Loralee Kolton
Uploaded in ABS Challenge November 2017

I loved how all the earrings looking horizontally and blended into the painting!

Art beads by: (Top) Helen Blackhouse polymer leaves; (Middle) Sagahus fiber beads with added seedbeads and ceramic charms by Scorched Earth; (Bottom) . Humblebeads headpins with stone and vintage glittery bead accents.
Image Details
---