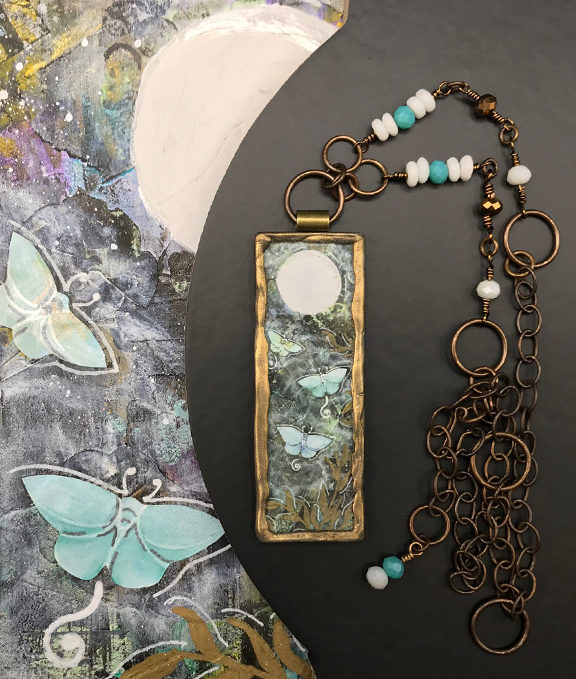 Under the Light of the Moon
by bramcost
Uploaded in Journey 1 2019

This design is based on Heather's beautiful "Light" illustration. I love mixed media – so using Heather's art as inspiration, I pulled out the components of "night" that resonated with me -- the moon, luna moths, stars, gold leaves -- and created a 7x10 mixed media piece filled with texture and colors created with layered papers, acrylics, watercolors, paint markers, and distress crayons. I scanned a piece of the mixed media image, placed it under glass, and worked many days to come up with a "faux solder" technique that held solidly in place and looked like a real silver solder – except colored in brass to match the other components. I strung complimentary colored glass beads with Vintaj brass chain for the final piece. Thank you for this challenge, Heather, I enjoyed it!
Image Details
©2023 bramcost | Image size: 130.80 KB | Date uploaded: 5 years ago (February 13, 2019) | Category: Journey 1 2019 |
680 views, 1 comments, 0 likes
---