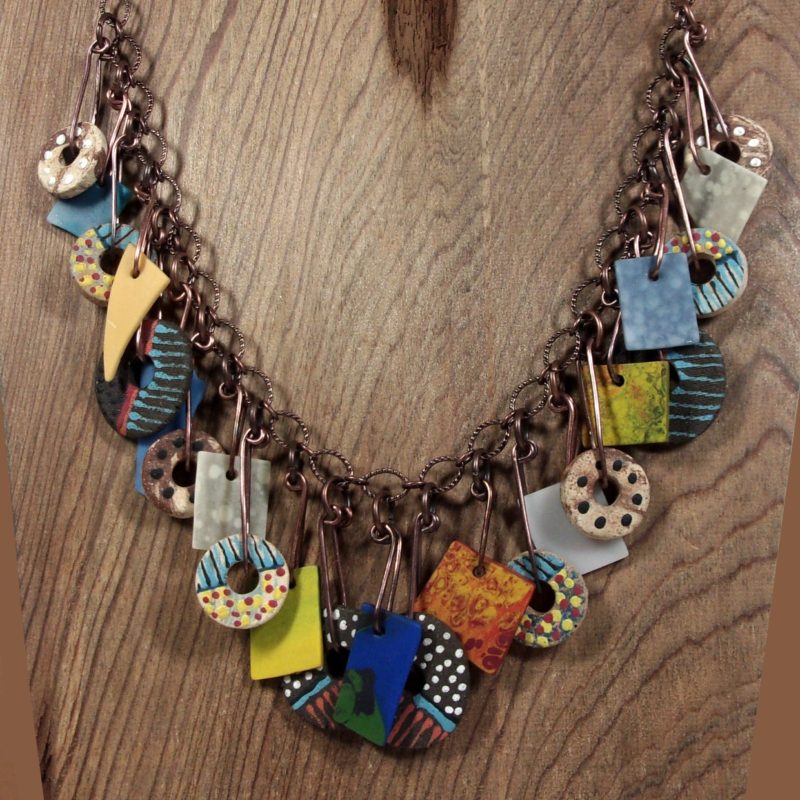 Wasser Spirit Necklace
Jewelry, OCT17
by BHClaysmith
Uploaded in ABS Challenge October 2017

Wasser glass ceased to be made about ten years ago but I was fortunate enough to acquire some a few months back. These are 6 x 6 sheets of hand poured glass, some very thin and colorful, which don't shatter. I shared them with a fellow jewelry friend who proceeded to cut them into free form shapes, drill holes in them and tumble them till they were smooth as a baby's butt. She sent me a nice collection of them, ready to incorporate into a new creation. I decided to alternate them with reversible ceramic clay discs I had decorated with Mayco Designer Liner underglazes and this is the result!
Image Details
---