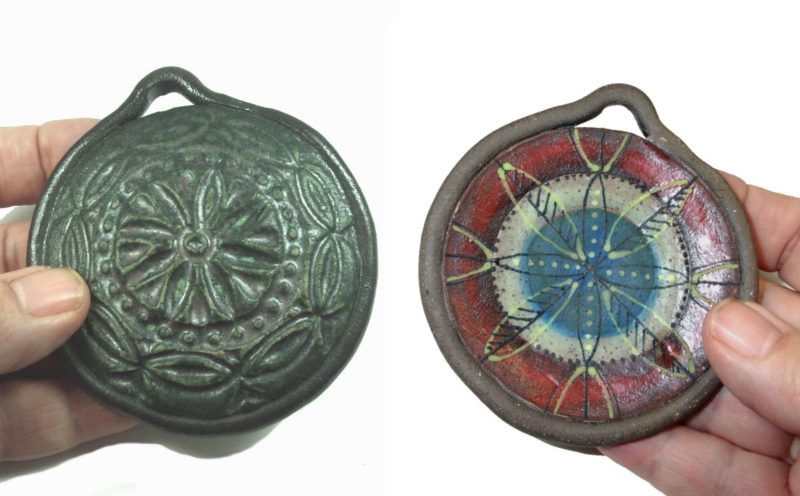 Weathered Bronze Medallion Pendant
by BHClaysmith
Uploaded in March 2018

My handmade ceramic stoneware medallion is representational of the monthly challenge by employing both sides to complement your Monthly image, so my picture shows you both sides! One side was impressed with a design while the other side was hand painted with a pattern using underglazes. Once fired the underglaze pattern was waxed with Renaissance wax to protect the surface. A simple leather or sold cord and you're ready to go!
Image Details
©2023 barbara-hanselman | Image size: 59.95 KB | Date uploaded: 5 years ago (March 12, 2018) | Category: March 2018 |
587 views, 2 comments, 0 likes
---