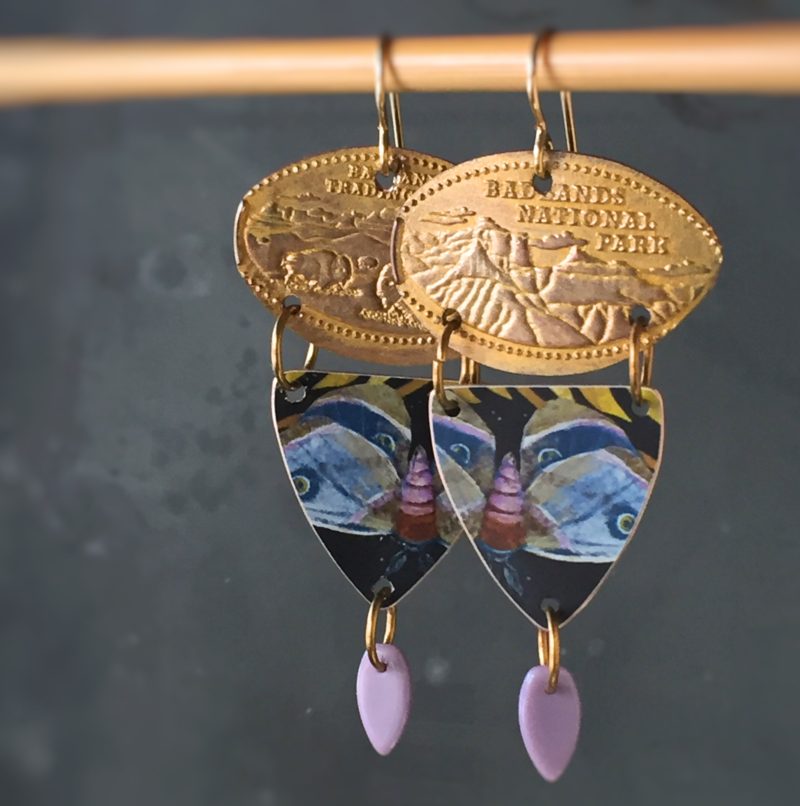 Wide Open Spaces Earrings
by Anne Potter
Uploaded in Journey 1 2019

I'm totally crushing on the darkly romantic palette of the Purple Moth Earring Charms by Heather Powers. To assemble these earrings I actually turned these charms upside down to get the silhouette I was after: a top-heavy, tapered shape that I'm liking these days. (I think moths can fly upside down ... ?). I hole-punched smashed penny souvenirs from a family trip to the Badlands to turn them into links. I also painted them both with Antique Gold patina by Vintaj to mask some goofy penny patina and make them match.
Image Details
©2019 anne-potter | Image size: 80.17 KB | Date uploaded: 6 months ago (February 3, 2019) | Category: Journey 1 2019 |
53 views, 0 comments, 0 likes
---