Welcome to Inside the Studio!
Each week one of our contributors gives you a sneak peek into their studio, creative process or inspirations. We ask a related question of our readers and hope you'll leave comments! As an incentive we offer a free prize each week to bribe you to use that keyboard. The following week we choose a random winner.
Please
email
Rebecca with your contact information and your color selection.
___________________________________________________________________________
Hello Art Bead Scene Friends. It seems like it's been quite some time since I've had a chance to visit with you. There have been some changes in my life that have been keeping me busy. I'll cut straight to the heart of it and tell you that I got a job! A job outside the studio. A job that pays weekly (yes I'm liking that!).
I am excited about getting out of the studio and back to work with other people. I had a challenging summer. You could hear the cricketts chirping in my workspace. My ideas dried up with the summer heat and I felt artistically tired. After a lot of thinking about my life and my direction I decided it was a good time for me to look for a job outside the studio. There are many folks that work hard and successfully create a niche for themselves in this art bead world we all love. Personally I find marketing my work to be daunting. Keeping up with trends and the ever changing desires of magazines and such is a chore for me. A chore that doesn't resonate with my style. I'm pretty laid back and prefer to take life slow. I have a style and I'm not one who chases after too many trends. I stop often to listen to the birds and to smell the roses. I don't care to rush about to meet deadlines for shows and magazines. I think some folks are cut out for this type of lifestyle. I don't think I'm one of them. I love to create but a marketing guru I am not.
I've gone back to my accounting roots and taken a job as a bookkeeper for a large company that has a second location not far from my home. I'll be handling all the accounting tasks in this location. I'm really enjoying it so far. I think this job will be perfect for me. The job is supposed to be part time but for the last 4 weeks I've been working close to full time. I see the light at the end of the tunnel and hope to be working on a part time basis next week. That's where I want to be. I'm hoping the part time hours will allow me to have free time to create and spend more time with my family. I feel that creating without relying on it for my income will free up my creative spirit. I have to say that I like getting that regular paycheck. If you've relied on your art and craft for an income you know exactly what I'm talkin' about.
Soooo….as far as what's happening inside my studio, it's been a bit quiet. I did manage to create some pieces inspired by the onset of Fall. It was down right cold in my part of the world this past week. We might even get a frost tonight. Yikes! It's too early for that! Inspired by thoughts of Fall I got out some leaves I had collected, dried and pressed last year; before I ever had a thought about creating the Natural Impressions line. This means there are a limited number of these pieces available. When they're gone they're gone (until next year). As the Fall season gets into full swing I'll definitely be on the hunt for fantastic leaves to press this year.
I thought these pieces would be fun in an Autumnal jewelry design.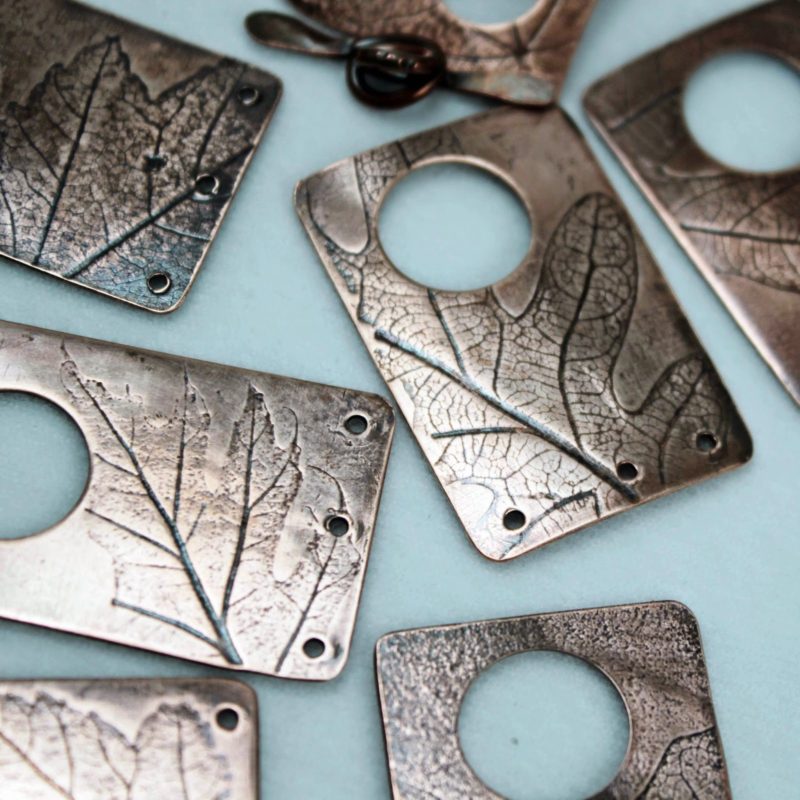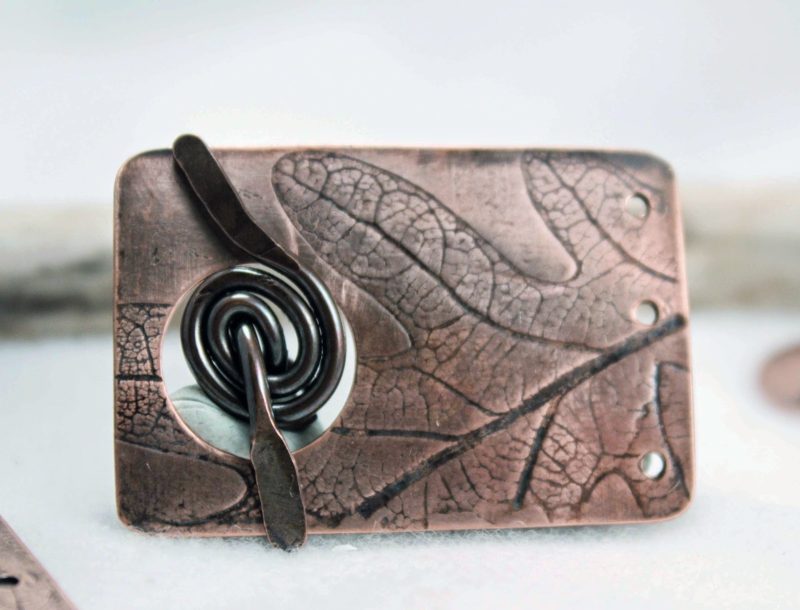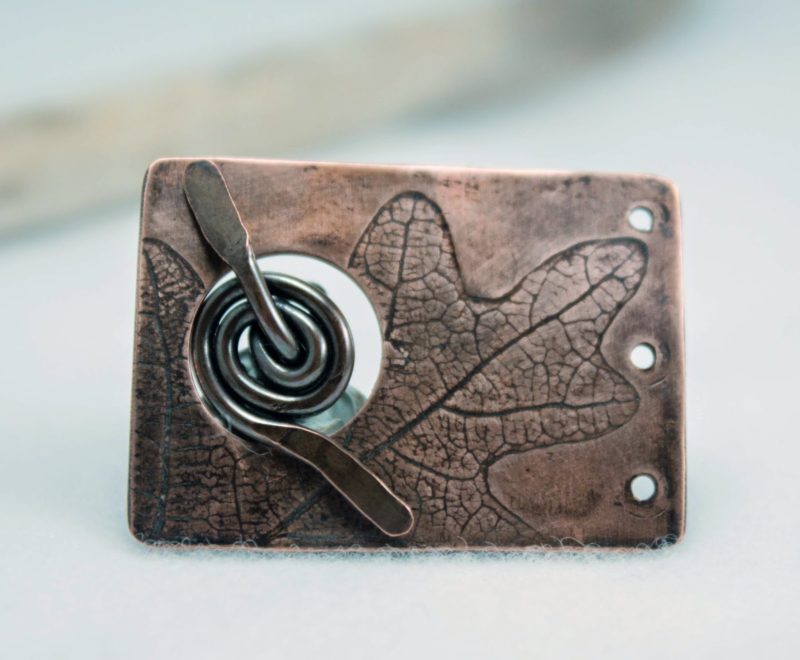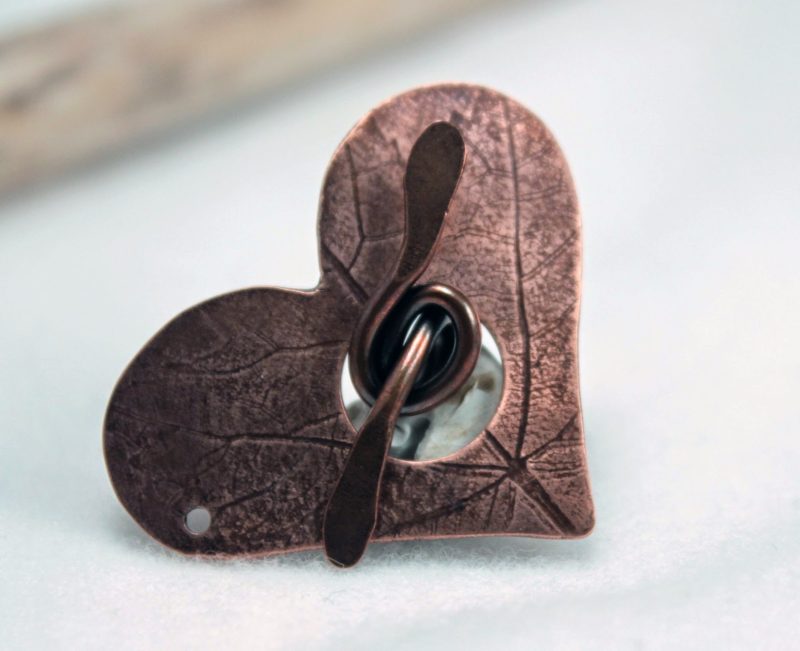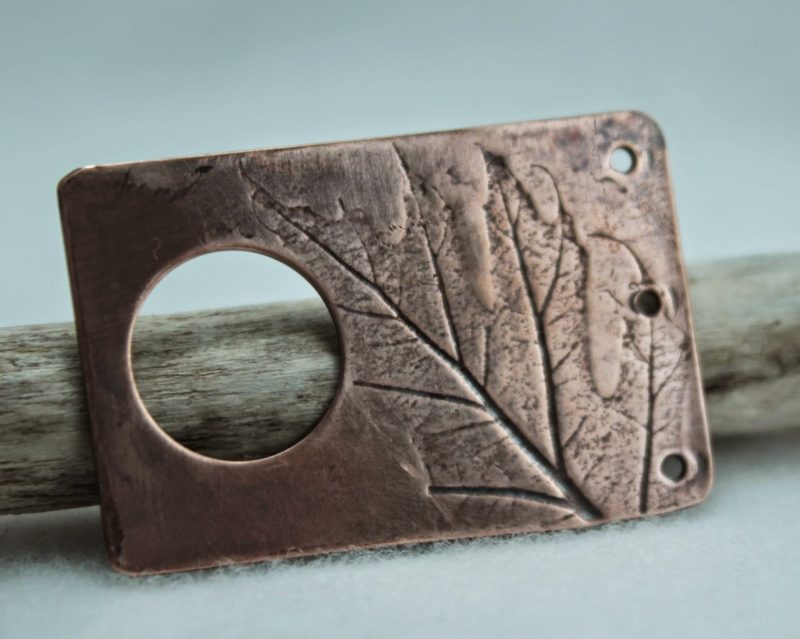 I have little more cleaning up and polishing to do in order to get these pieces ready for sale. I'll be listing them on
Sunday
Friday. I'll be sharing new listings on
my FB page
.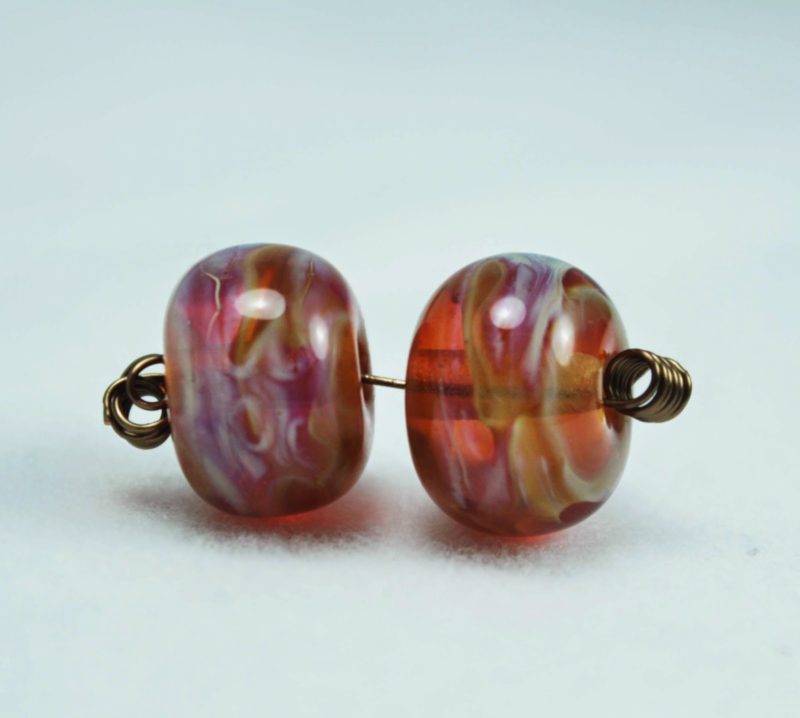 In the meantime you could win this lovely lampwork bead set. Silvered glass encased in a layer of clear glass, handmade by me.
Leave your comment answering this question for a chance to win.
Are you creating a special piece of jewelry inspired by the beauty of the Fall season?
Thanks for visiting ABS today.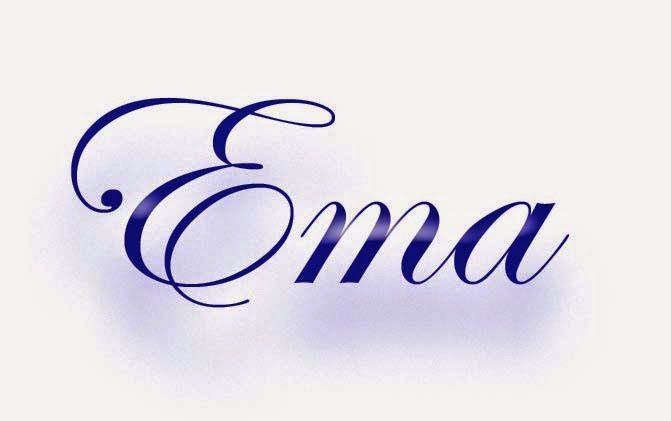 Ema Kilroy is a lampworker and metalsmith living and working in Central Massachusetts.