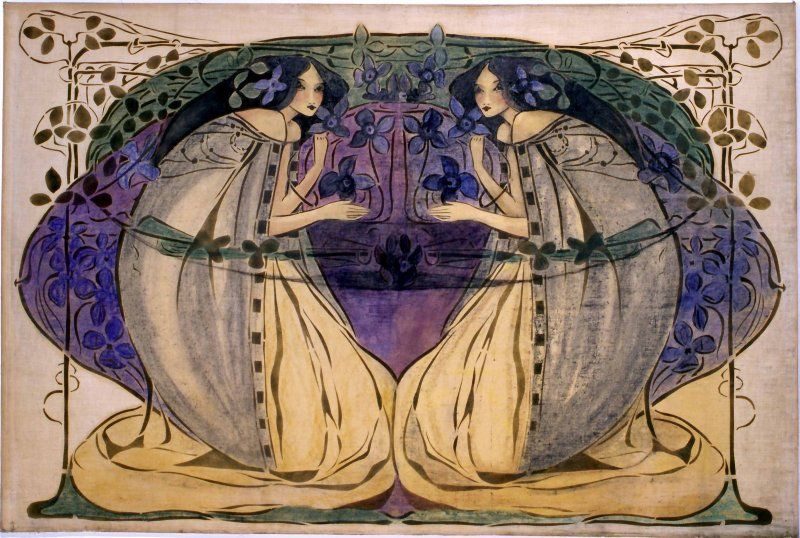 I'm a sucker for purple. I'll take it in any shade and in any form. The color of royalty, creativity and the color of my namesake, I've always had a fondest for purple. It may have begun with a flower girl's dress in the perfect shade of periwinkle that made me feel like a real princess when I was 8.
So when I saw that Pantone announced Ultra Violet as the Color of the Year for 2018 I knew I wanted to start the year's challenges off with artwork that featured purple. It was providence when Erin shared the watercolor by Frances MacDonald. I fell for it immediately and hope to find some time to make beads inspired by the painting. I love it so much I've printed it out to hang in my studio.
I'm working on the new monthly challenges booklet for 2018 and have been searching through our contributors' shops for beads that match the challenges. I'll be doing a post every month with picks to inspire you.
Here are my top picks in earthy tones and purple floral motifs to get those creative wheels spinning.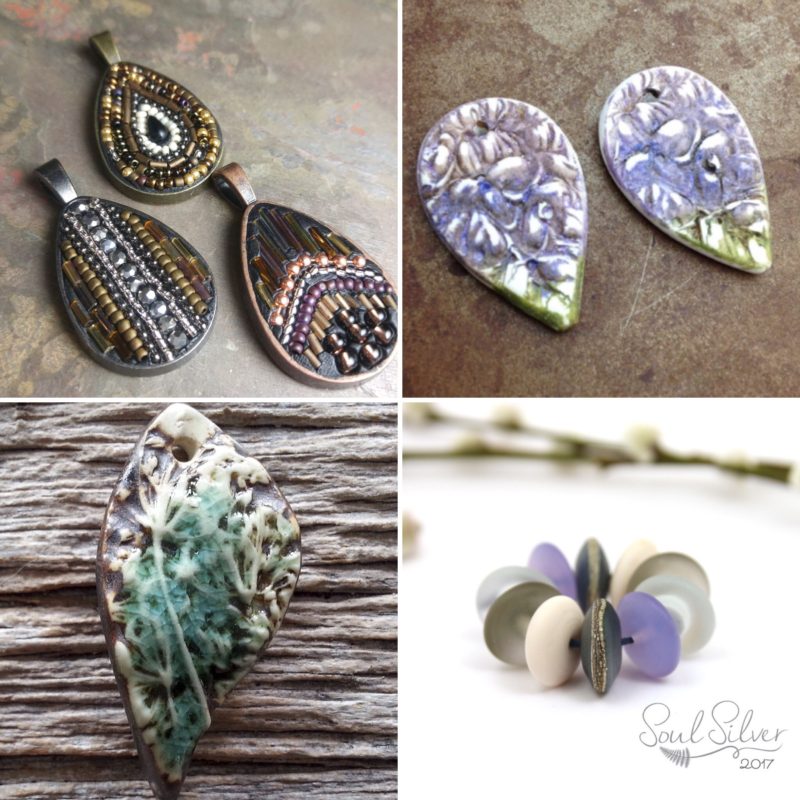 Tesori Trovati ::: Humblebeads
Mary Harding Jewelry ::: Soul Silver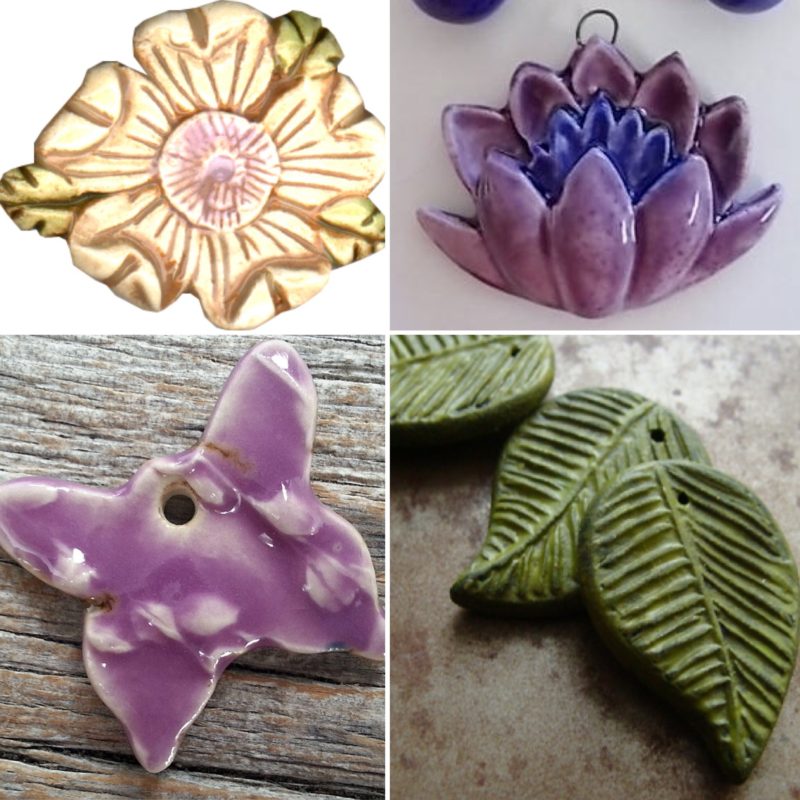 Creative Impressions in Clay ::: Firefly Design Studio
 Mary Harding Jewelry ::: Humblebeads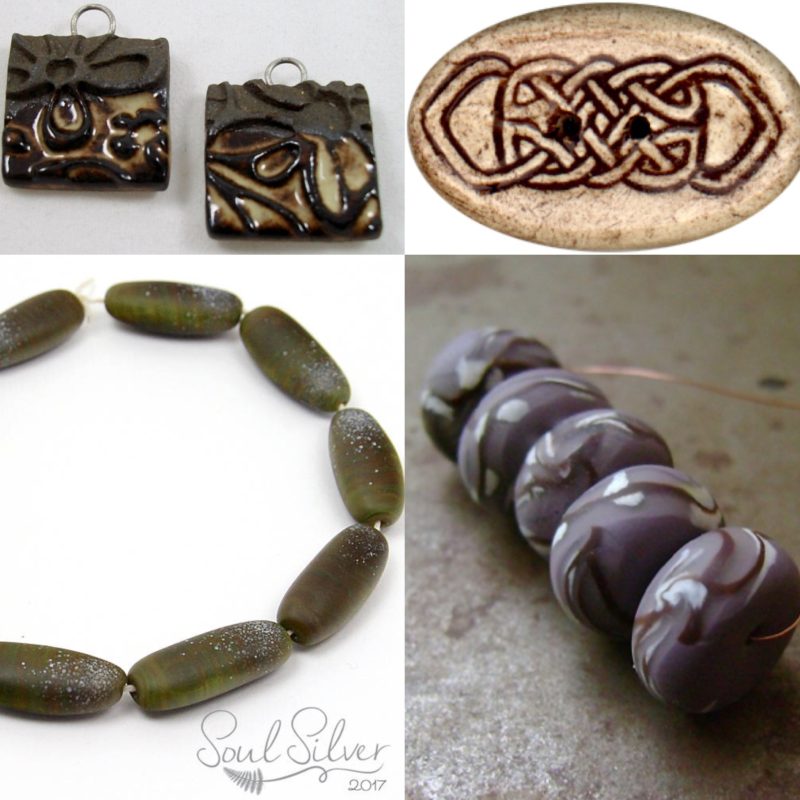 Firefly Design Studio ::: Creative Impressions in Clay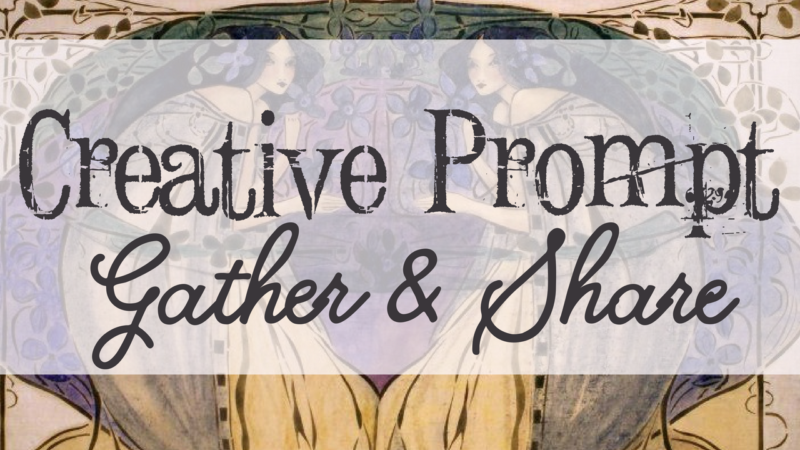 Creative Prompt: Gather up your beads and materials that match this month's challenge painting, snap a pic and share it in our Facebook group, the Art Bead Scene Lounge. If you share it on Instagram use #ArtBeadSceneChallenge so we can follow you!