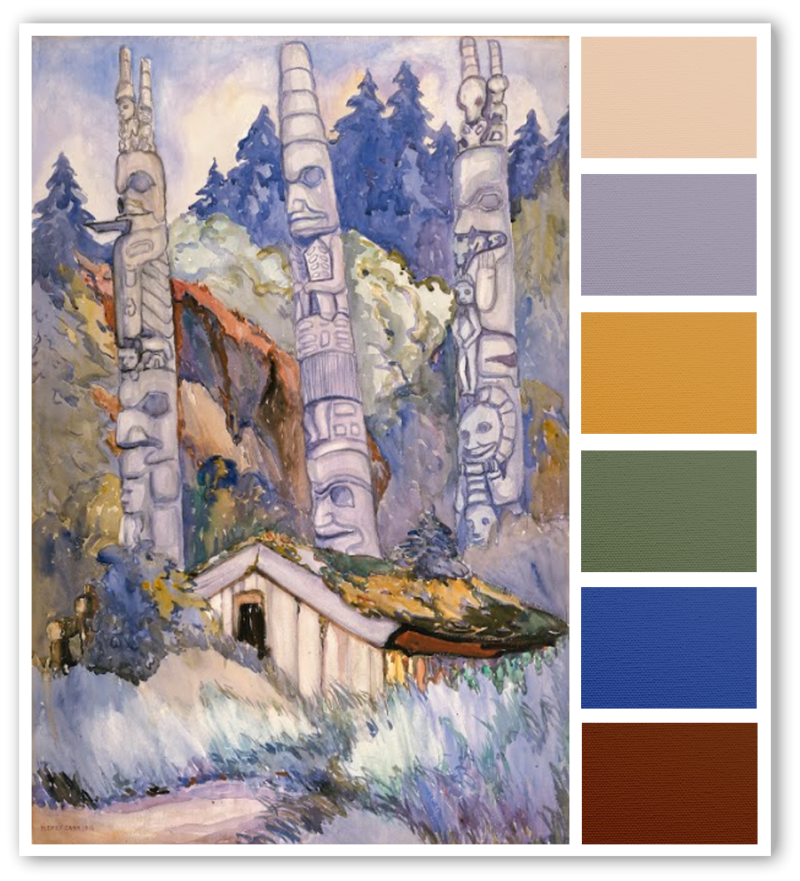 This month's challenge painting is by Emily Carr. One of Canada's most renowned artist was a landscape painter and modernist. The Haida Totems are one of her many plein air paintings from her 6 week journey to document totems through British Columbia.
The painting is loose yet detailed with the predominant color being a hue of Ultramarine Blue and varying shades of blue. The Burnt Sienna color is a nice contrast in the background and on the building. The painting is subdued yet bright capturing the feeling of the totems and their locations.
My favorite color is yellow ochre. Washes of the ochre is used throughout.
I can see jasper, amber, sodalite, adventurine, pale amethyst even rose quartz gemstones as compliments to your Art Beads.
What do you like about this months inspiration?