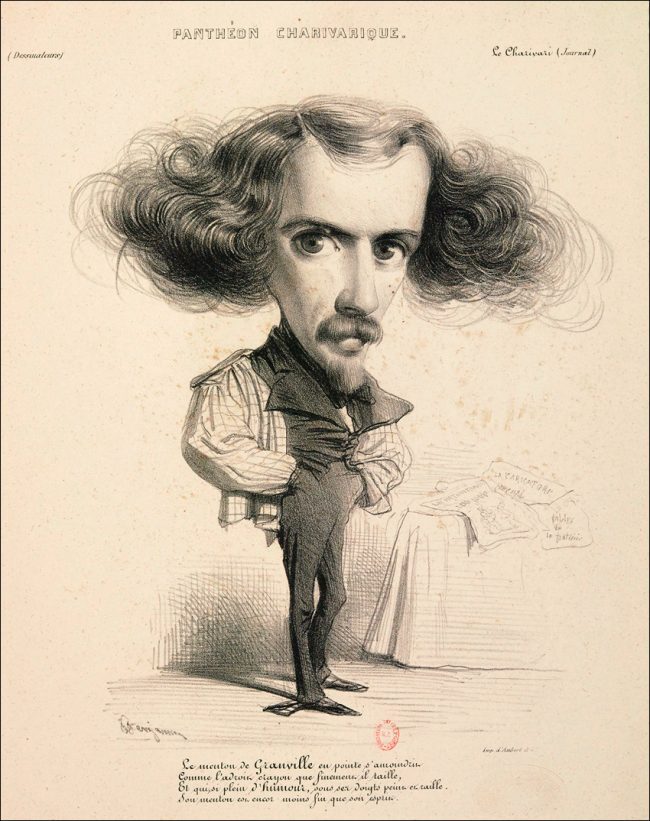 This has been one of my favorite beading challenges of the year! Grandville's illustrations are magnificent and I love the fact they ride a fine line between cartooning and fine art.
Tulipe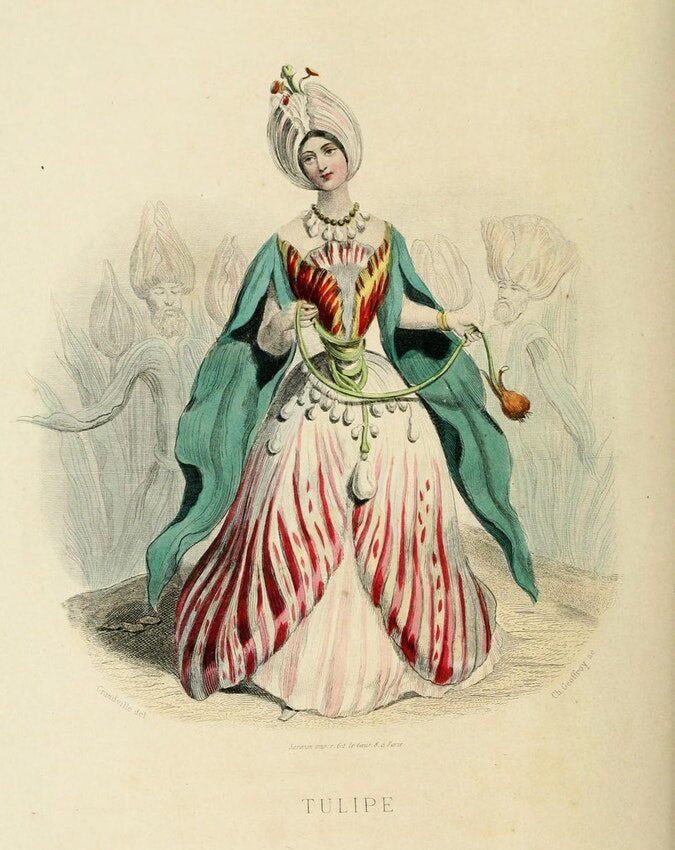 For this drawing I used amazing enamel work by Pearly Karpel and pewter connectors by Inviciti. Some important features that I feel make this design flow so well are the vertical lines that move between both pieces. Also, shape – there is narrowing in the center like a waist and fullness at the top and bottom like a woman's figure.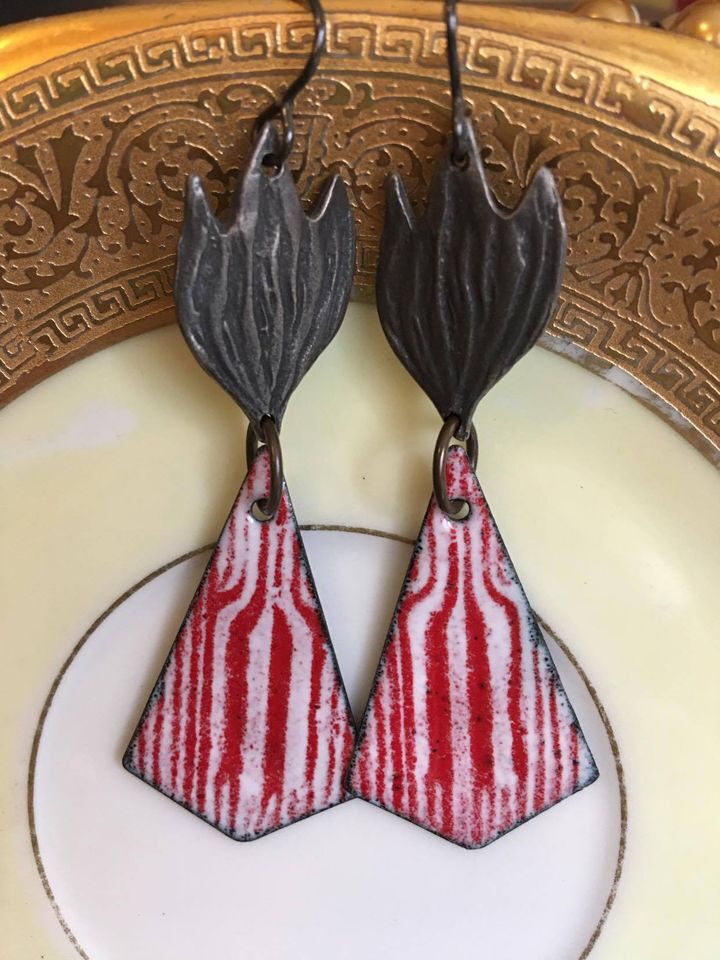 Card Suits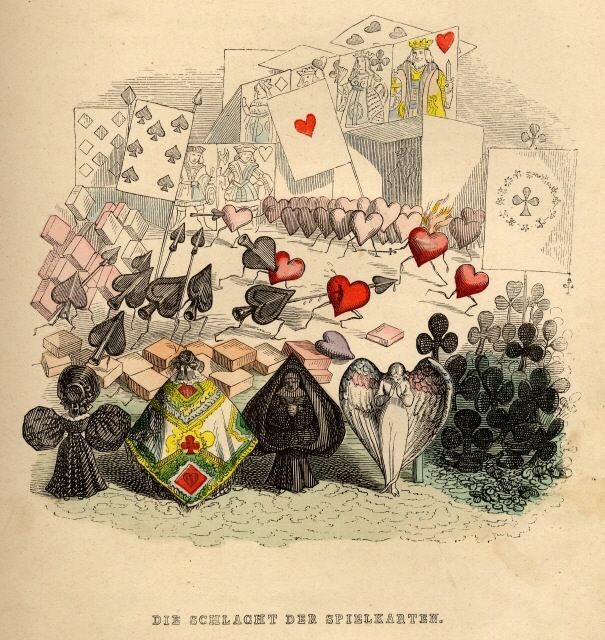 Queen of Hearts: I had these wonderfully painted metal components by Sasha Crow for a few years now. This challenge was their time to shine! I decided to make beaded hoops and attached them to the center making a nice frame and at the same time, more substantial.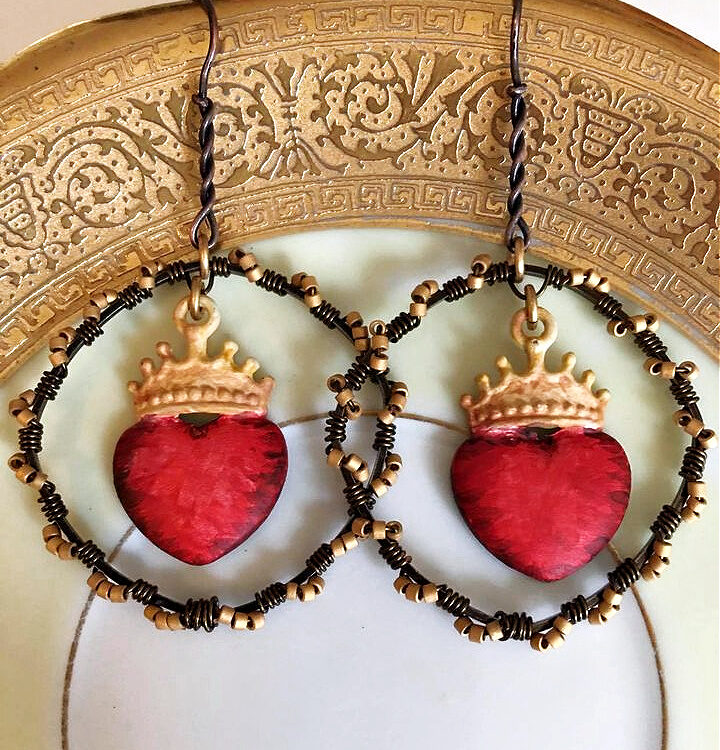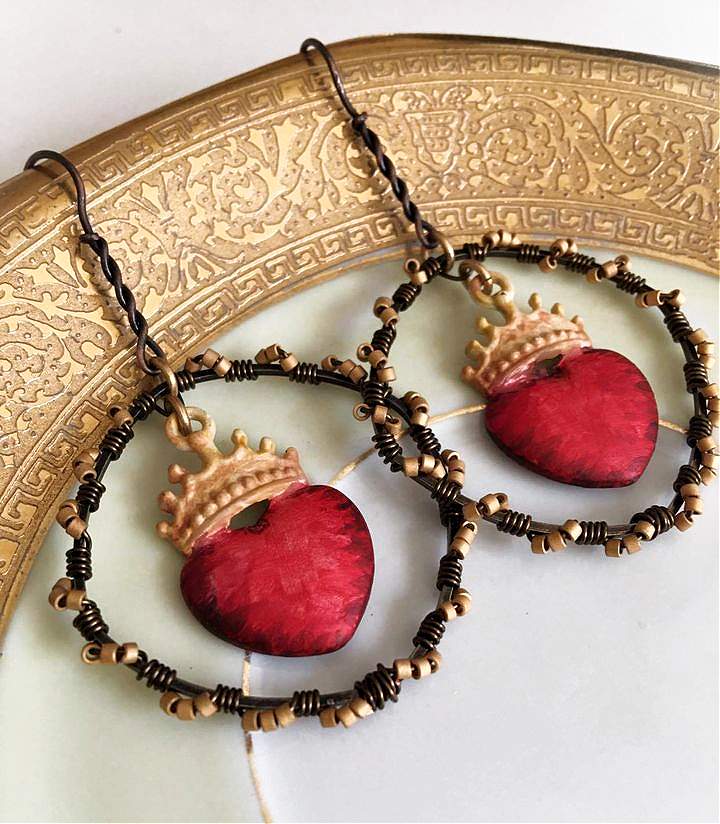 Peregrinations Of A Comet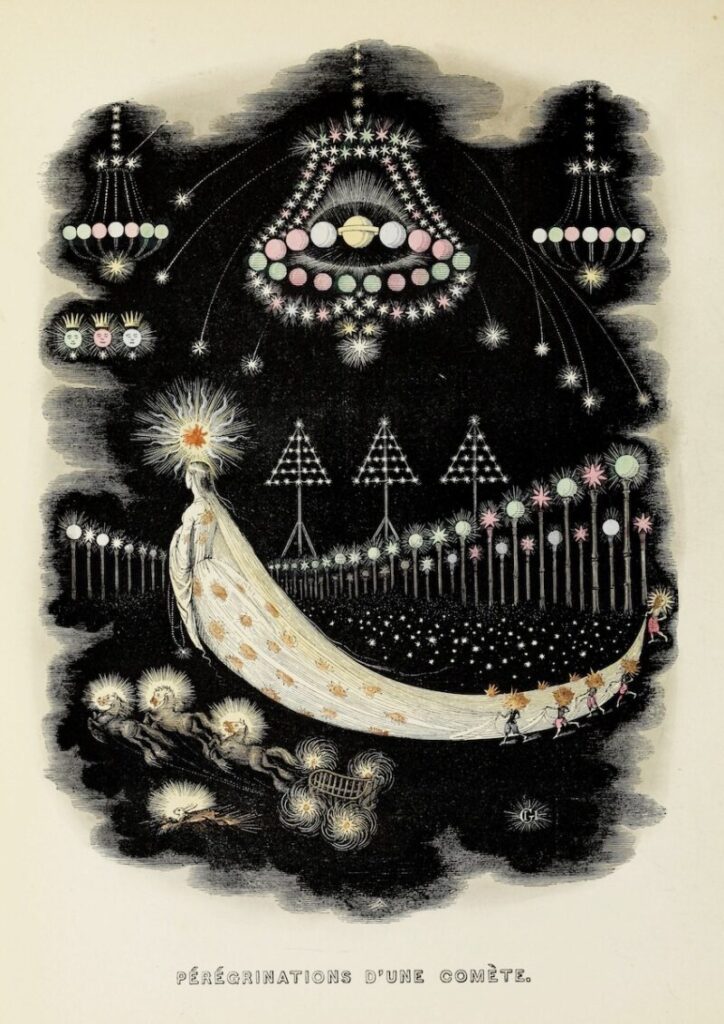 This design was a last-minute idea I had while I digging through my stash searching for something else – and isn't that always the way! … lol. I found a pair of ceramic cosmic looking charms by Jana Vickova which reminded me of the fiery object above her head. I then added glass vintage pearls to serve as planets and spaced them out with darkened wire.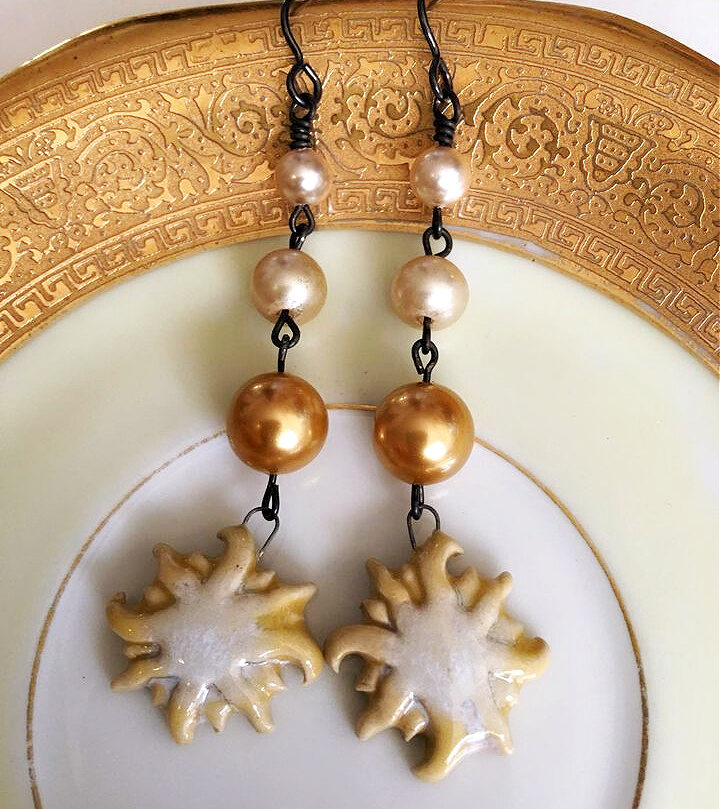 Combat De Deux Raffines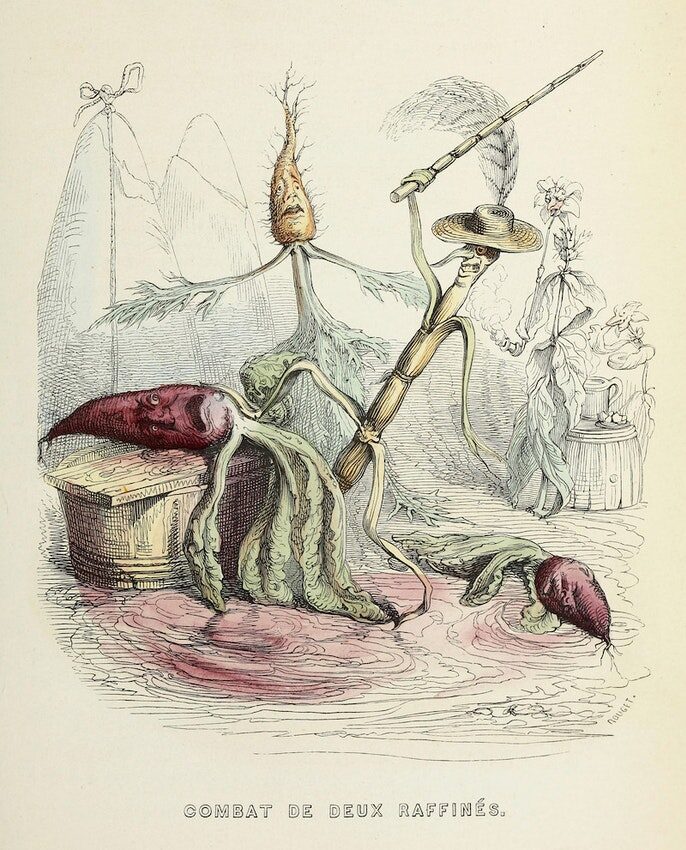 Grandville's leafy root vegetables were some of my favorite subjects! This pair of earrings came together a little at a time with no plan in mind, but it turned out to be one of my favorites to be sure. The glass stripe spirals are by Heather Behrendt. The top leaves are vintage copper plated stampings. I added deep plum silk fabric, wrapped with fine-gauge copper wire.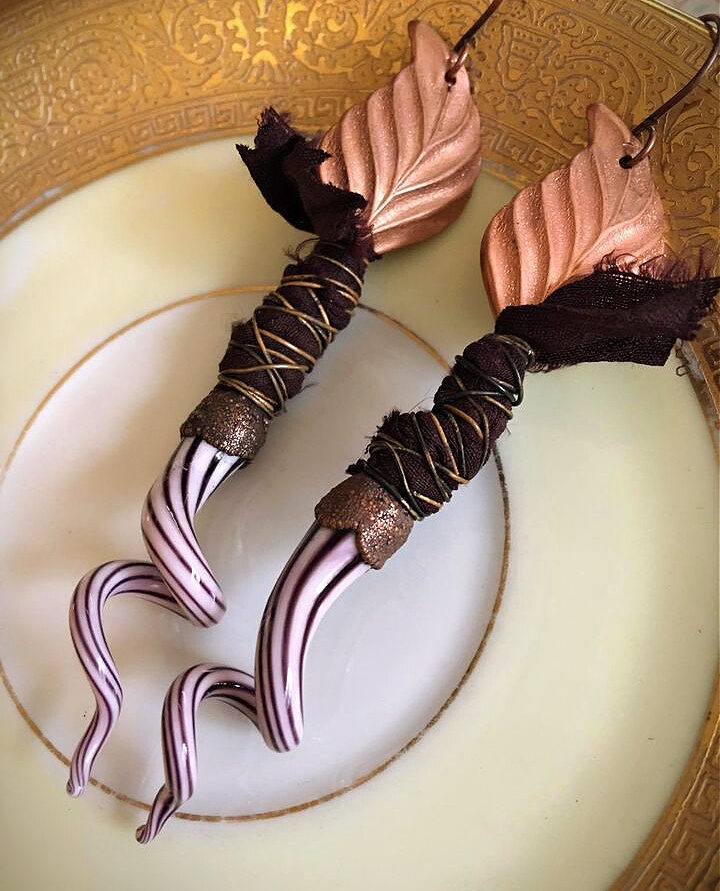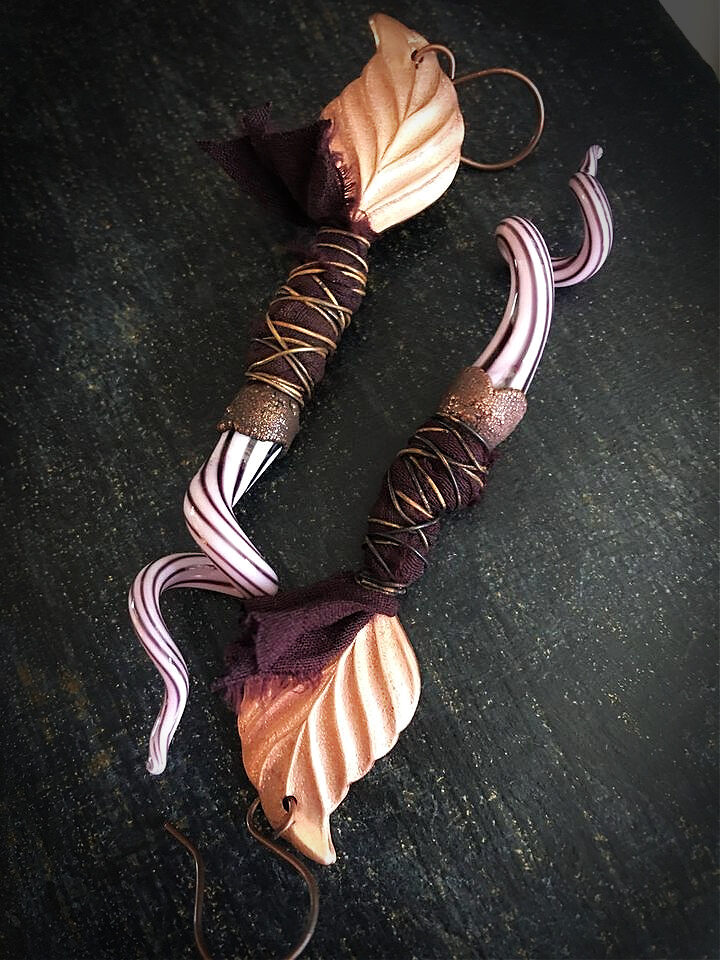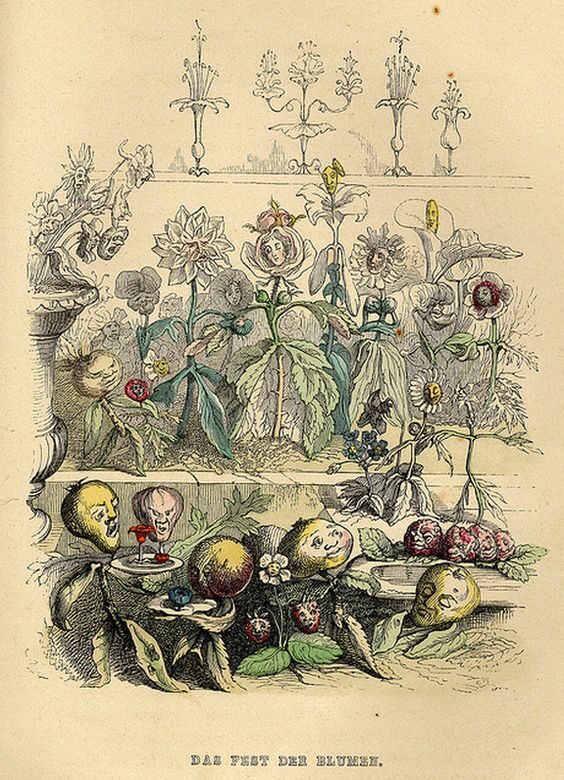 I was having so much fun I decided to also include a necklace.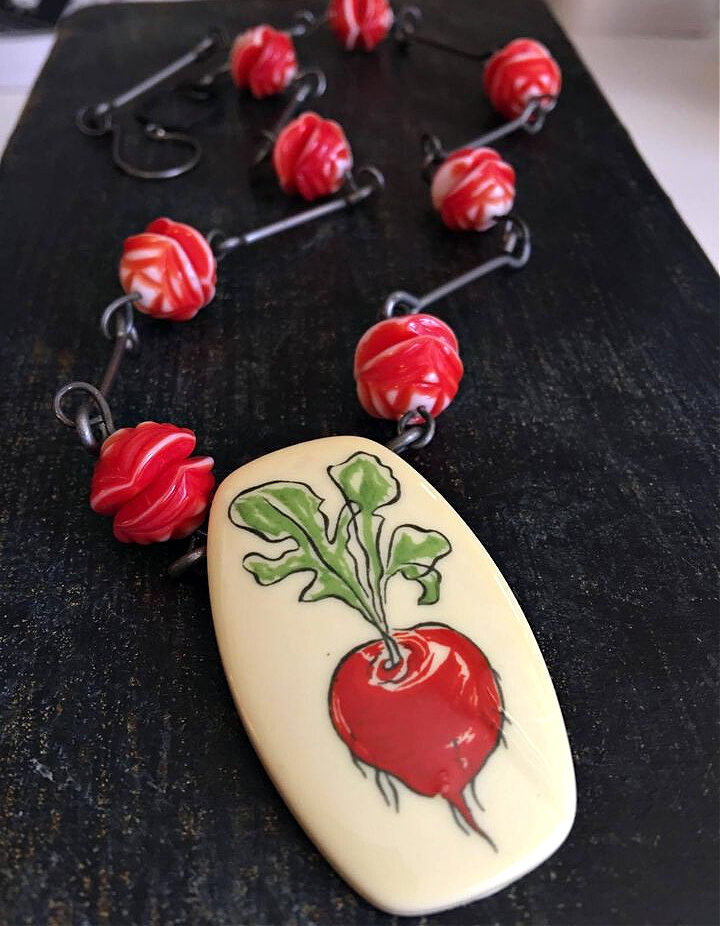 My necklace was made entirely with vintage beads, components and steel wire.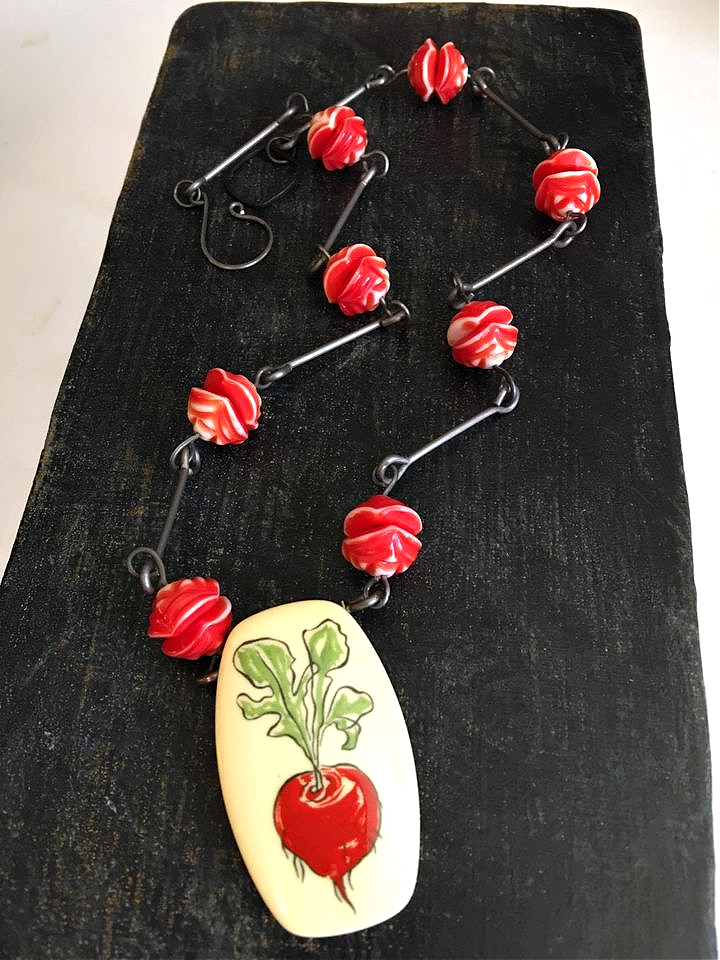 I used unique, two-toned, ruffled vintage bead caps, and placed them face-to-face to create a whole bead. It's funny, I've had these in my stash for over 10 years and this is their first debut. I never appreciated how beautiful they were until I placed them this way. I think spacing them out far apart really showcases their texture.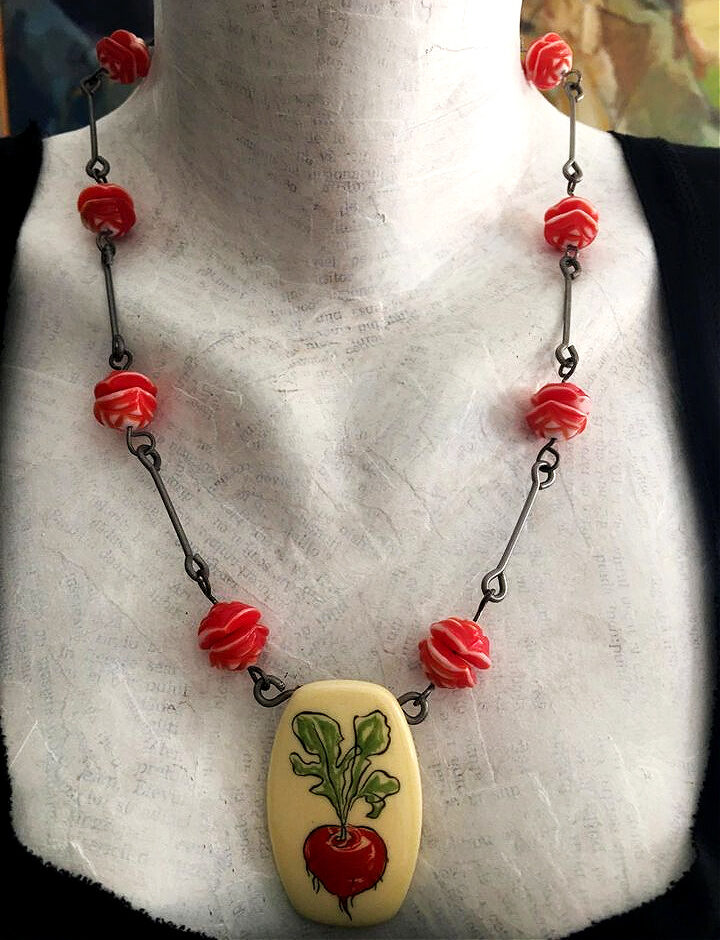 What started out as a struggle ended up being an exciting experience. I hope you have found some inspiration today!
Thank you so much for stopping by!
Loralee Kolton xo