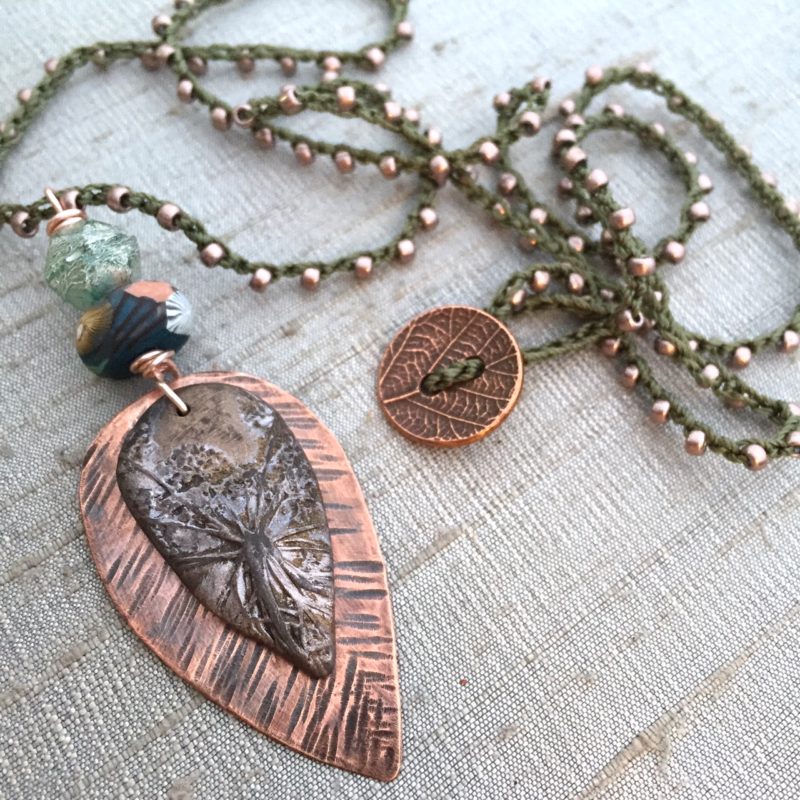 Today on Bead Table Wednesday I shared how to crochet a simple chain with C-Lon cord and seed beads.
The cord I recommend are C-Lon .5mm or S-Lon medium weight. I found C-Lon at LimaBeads.com and S-Lon cord at Hobby Lobby. My crochet hook was a size 8 or 1.5mm.  You'll also need a big eye needle to easily string your beads. You can use any beads that will fit the thread. I used 8/0 seed beads for the project above. I strung 16″ of seed beads before I started. Watch the video to step by step instructions.
Check out my Pinterest board here for lots of bead crochet inspiration.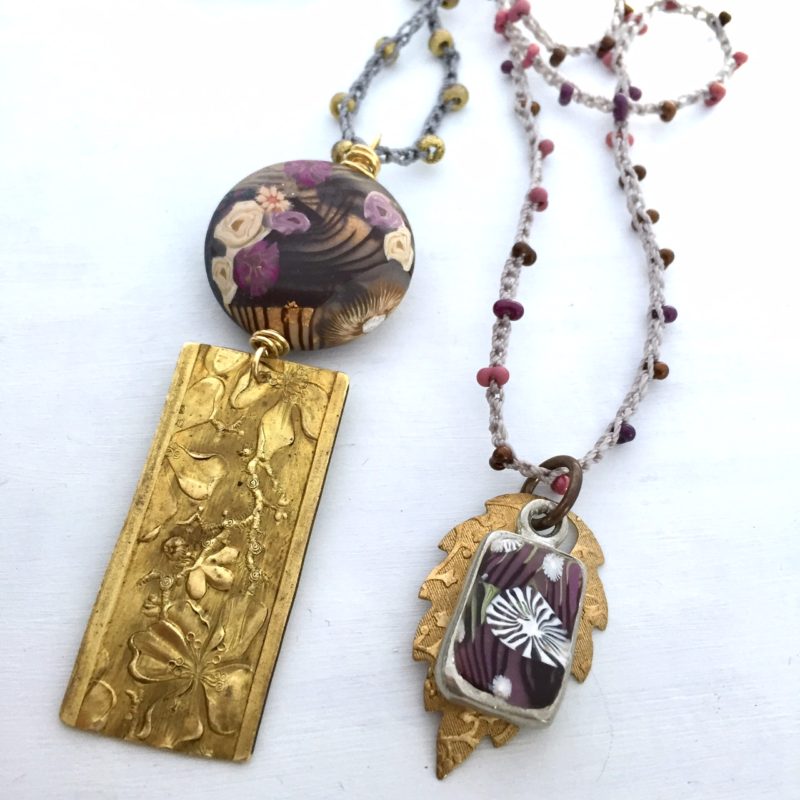 The gold beads above are size 6/0 seed beads. Peanut seed beads add a nice texture to the beaded chain, see the one one the right.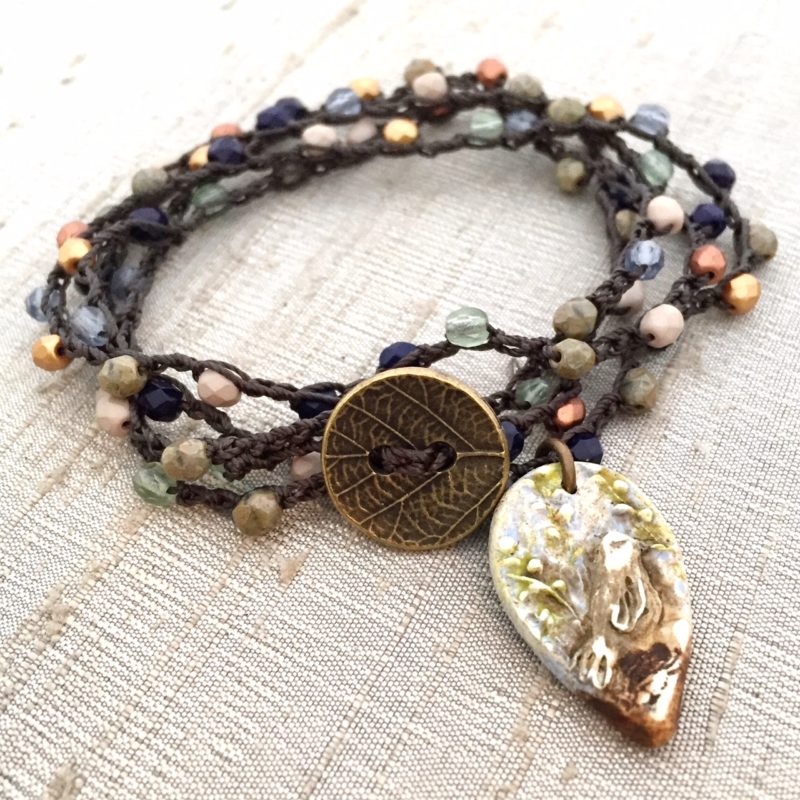 I also used 4mm fire-polished glass for a beaded chain. You can wear this one as a wrapped bracelet or as a long necklace. Vary the the color of the beads and cord for a bigger impact!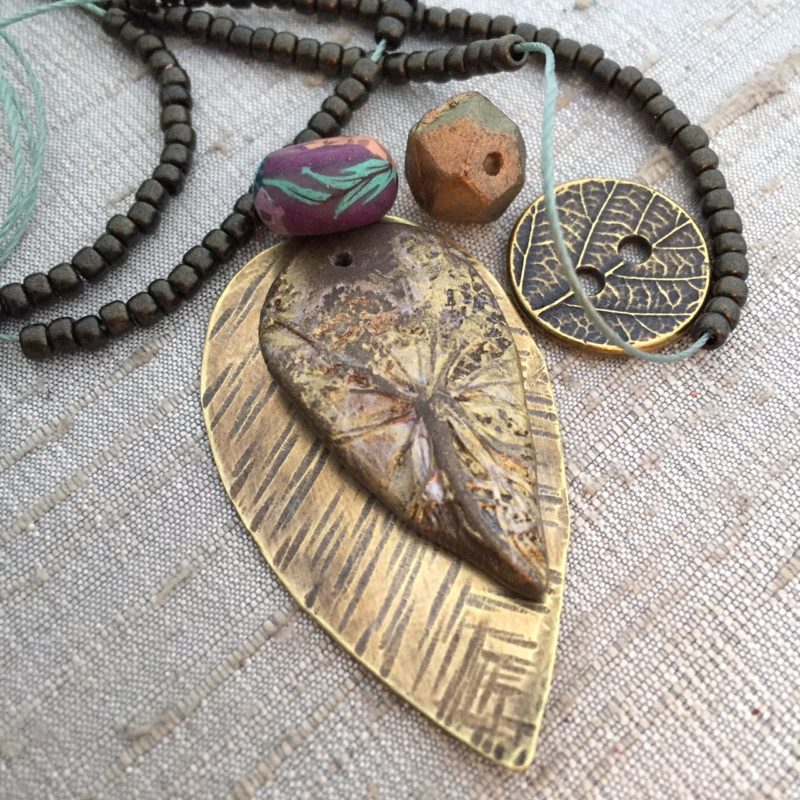 You can find kits for today's project on my website.