Hello everyone! Due to some time constraints and too many art gallery deadlines, I missed posting my usual post earlier in the month. At that point my pendant was not much more than an elusive thought in my head. So it took me a bit longer to come up with a design for my Simple Truths Sampler Club, but I am pretty happy with the outcome.
I had the honor of selecting the art for January, Spring, by Frances MacDonald. I have always loved the Art Nouveau period. There is such an ethereal quality to the female forms, natural elements and sweeping, curvilinear shapes in this era.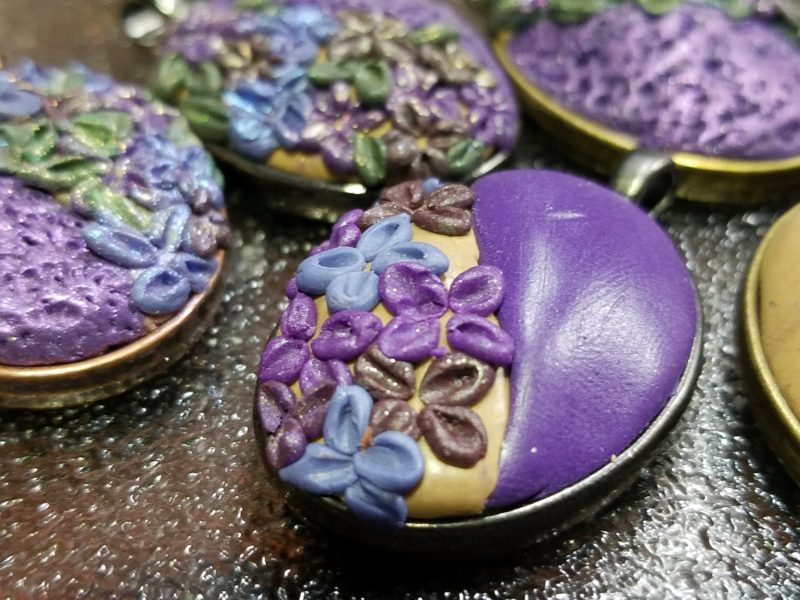 As I processed the art by breaking it down, I focused on the blooms and the flowing forms. I had an idea to create a domed round pendant covered completely with tiny four-petaled blooms. But I changed direction when I couldn't find enough round bezels. However, there are a lot of oval bezels in my stash, and  that is when I realized that the art itself is oval-shaped. Win-win!
I wanted to mimic the curving lines so I set clay in the bezel, in purple and a parchment tan, and cut it in half. Then transferred the pieces to each bezel like a puzzle.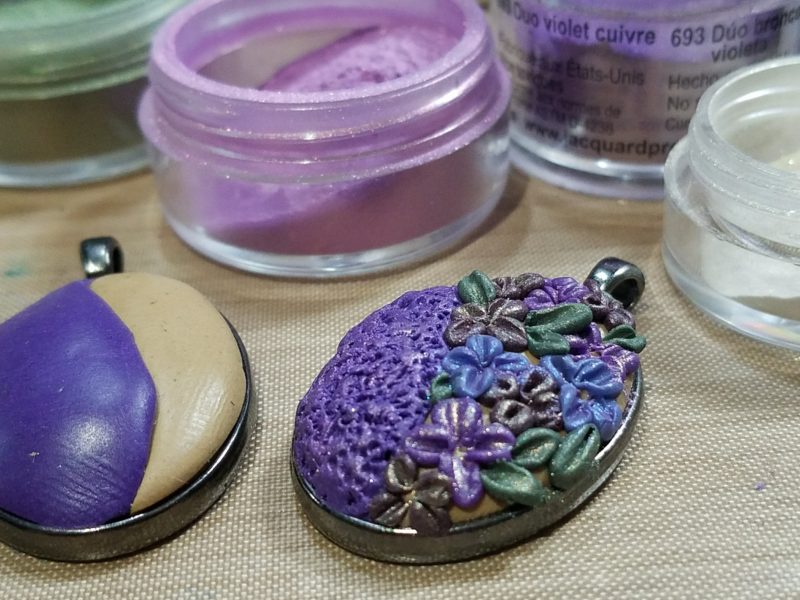 I added texture to the field of purple clay and mounted each individual bloom on the tan side, in varying shades of purple. This is utilizing the polymer clay embroidery technique. A dusting of various colors of mica powders completes the finish for just a touch of a sheen.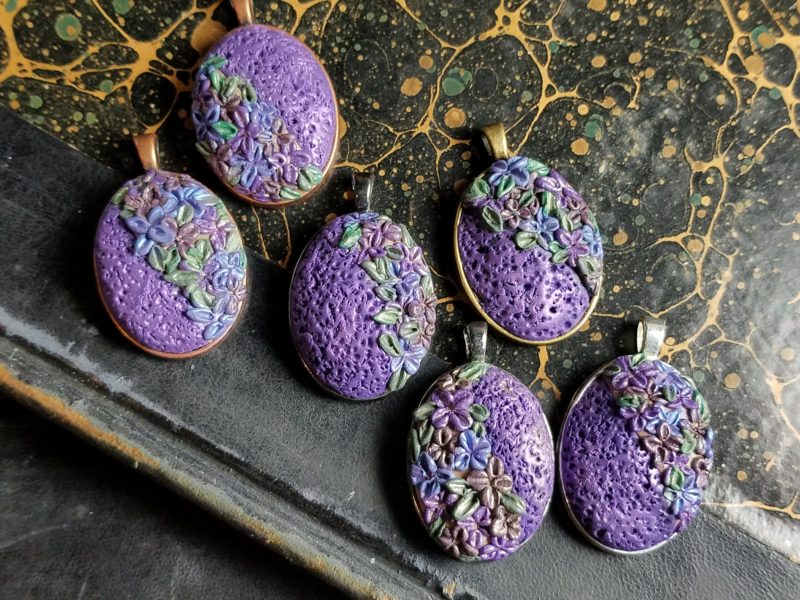 I decided to quickly pull together a necklace so I went to all my purple beads. I clearly have a lot of them! I used some clear and eggplant lumpy bicones (vintage glass?), periwinkle lucite that glows from within (thanks, Andrew and Allegory Gallery!), magenta + spring green glass coin pearls (one of my favorite beads…ever!) and black glass cathedral cut Czech glass with a pretty gunmetal silver flower petal hook clasp (sorry, you can't see that! Trust me, it's there.).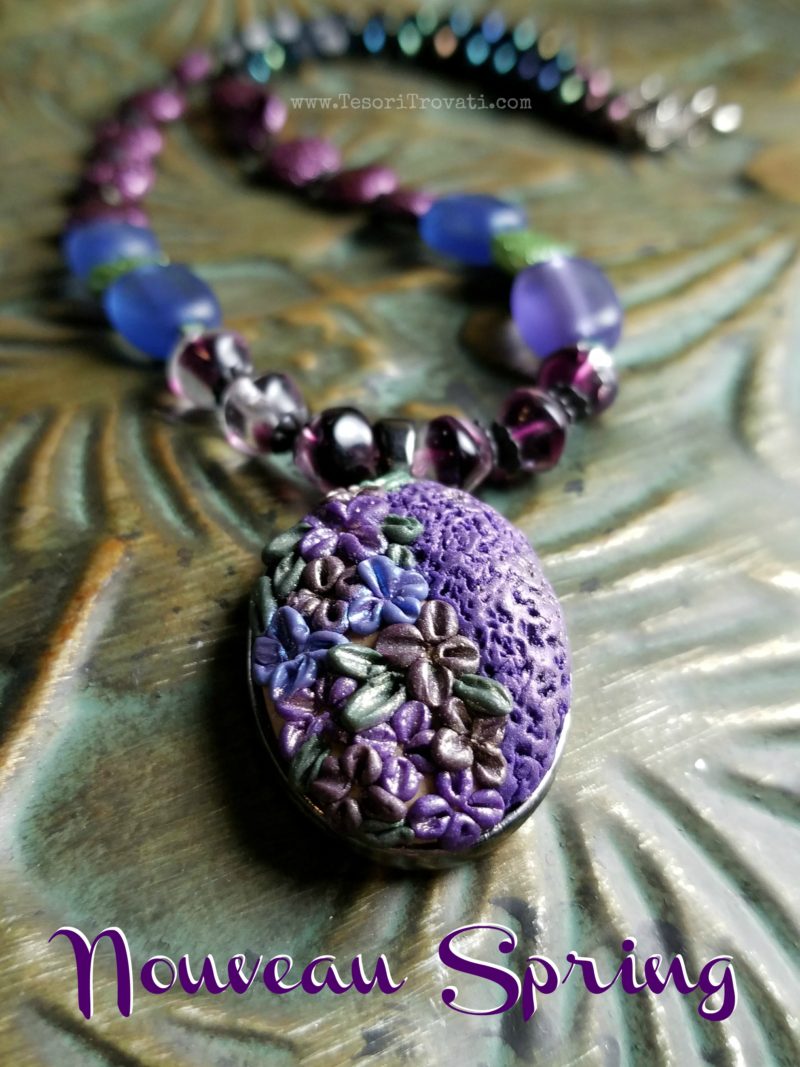 I really do love this art. Looking closer, there is something so royal about the purple shroud that calls to mind the divinity that we each have within us. The women are looking toward each other, each offering the lively purple blooms to the other which is a rich gesture of friendship and grace. Together, entwined by the vines, they make a perfect circle of friendship, caring and love. A lovely image to welcome the spring and all things new that comes with it. And a good reminder to go and share something special with a friend!