Thank you to all our readers who participated in this month's challenge. It's so nice to see you using our new gallery! If you haven't signed up for your free account, click here.
Now on to our winners! This month our two winners were randomly selected from all the jewelry entries.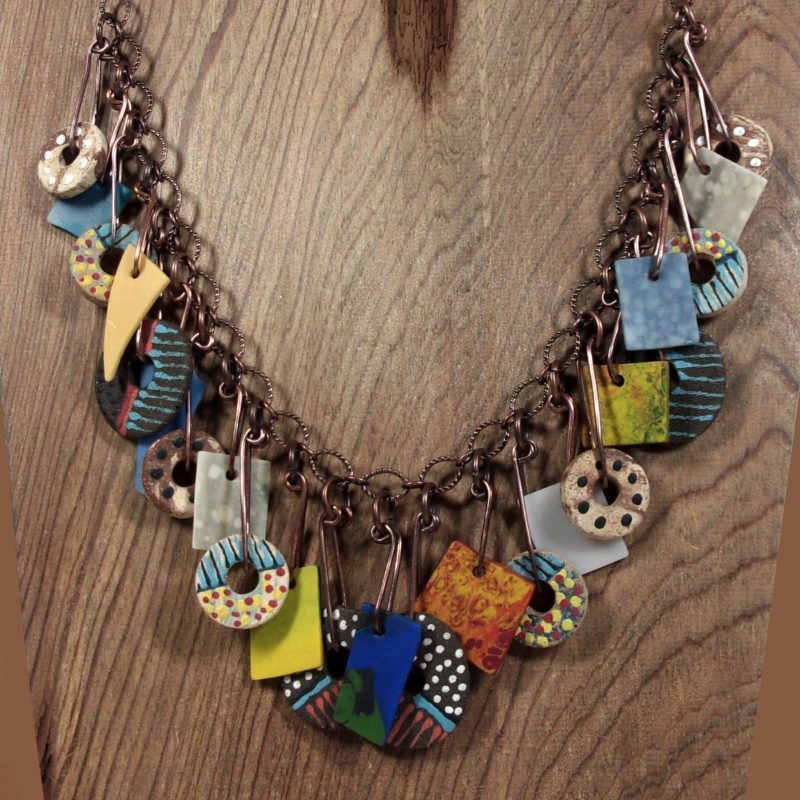 Our first winner is Barbara Hanselman/BHClaysmith. Barbara used art bead donuts that she made using underglazes and tumbled Wasser glass. You can see more of Barbara's art on her website and on Etsy.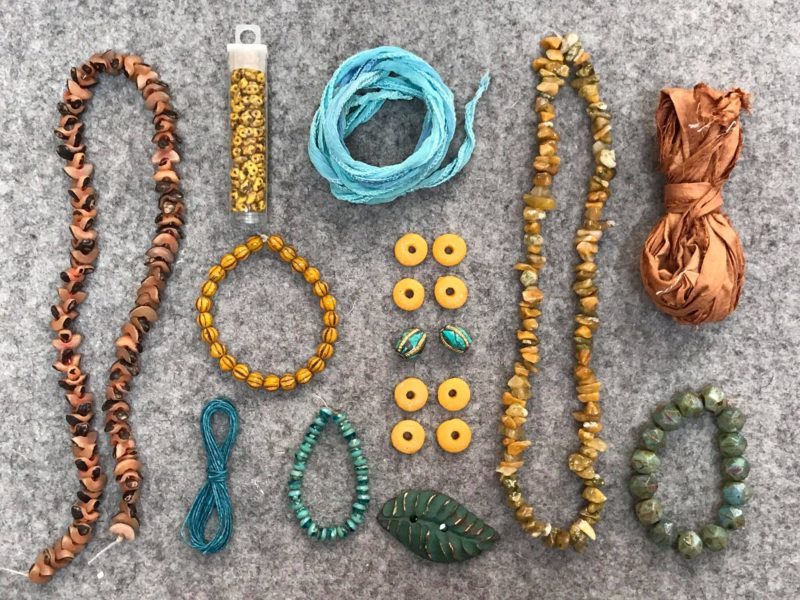 Allegory Gallery created a prize that coordinates with our monthly challenge valued over $50, shown above.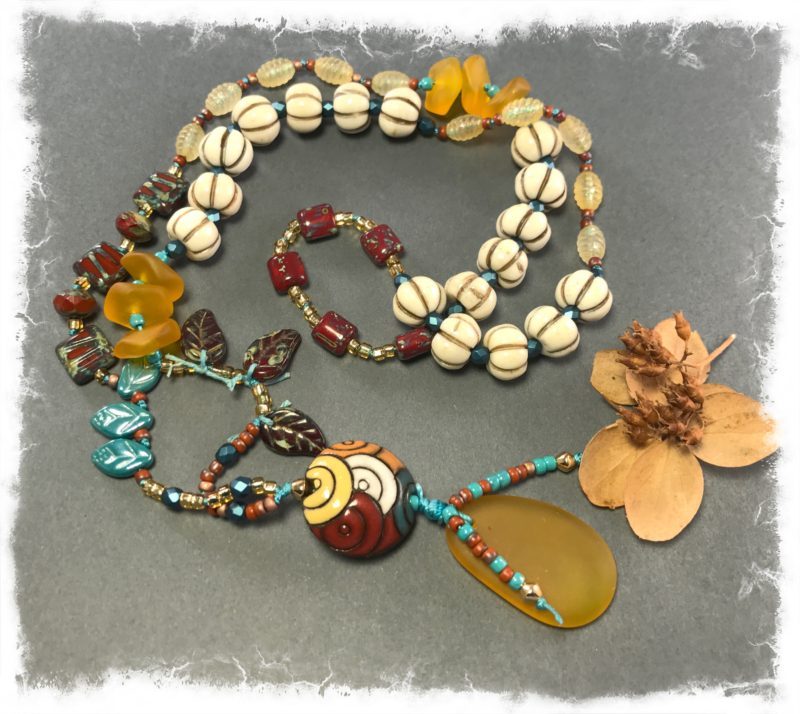 Our second winner is Lise Anderson/Raspberry Fields Design.  Lise's necklace features a focal bead from Golem Studio, also strung with recycled glass, carved bone, Czech glass leaves, squares and seed beads in Picasso finish, small fire polish in Persian turquoise, and vintage lucite honeycomb beads. You can see more of Lise wonderful jewelry on her website.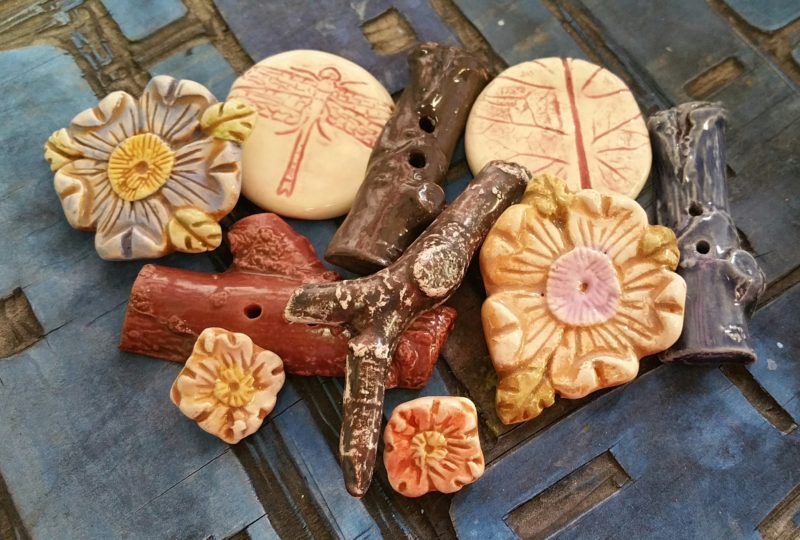 Lise you are the lucky winner of over $50 in buttons from Creative Impressions In Clay.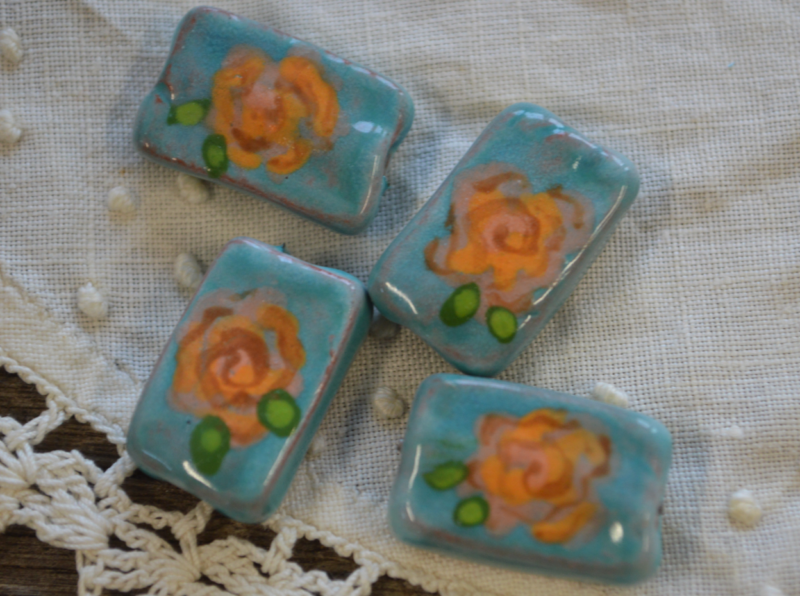 **Bead/Component and Jewelry entries are all entered in the gallery. We are no longer using Pinterest for submissions.**
View all our entries in the October Challenge Gallery here.
Click on the 'read more' to read about the entries, visit the blogs of our designers, leave comments and heart your favorite entries.