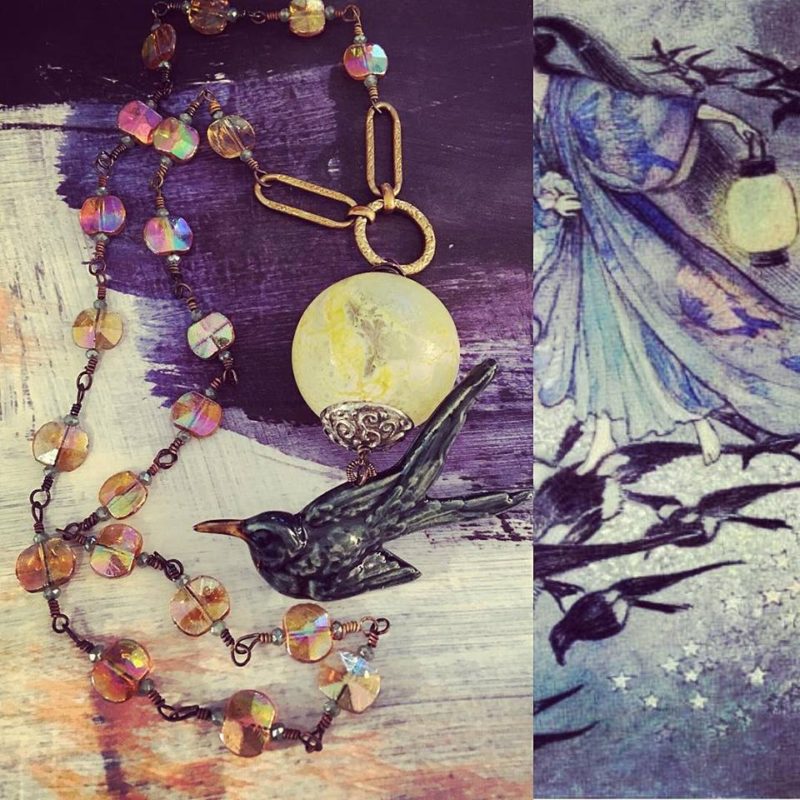 It was an easy choice for me this week since our very own Miss Loralee had the only entry (there's still time for you to play along for next week!). Miss Loralee is a master at breaking down an inspiration into its constituent parts and putting it back together again in such a meaningful way. I think it helps to have the robust inventory of beads and components that she does, including an enviable hoard of art beads, but still she manages to bring together all the parts to handily. From our magical illustration she pulled out the black bird from our very own Michelle McCarthy of Firefly Design Studio, the lantern created from a stunning hollow glass bead from Aja Vaz of Wandering Spirit (I have a small collection of her beads and they are remarkable!) and the scatter of stars with the unique shaped crystals creating a necklace that truly casts a spell.
+
Just a reminder that we have a new Monthly Challenge Gallery right here on our beautiful new website!
To find out more about how you can upload your work to the gallery to be featured here on the site
for the Perfect Pairings each week, read this post.