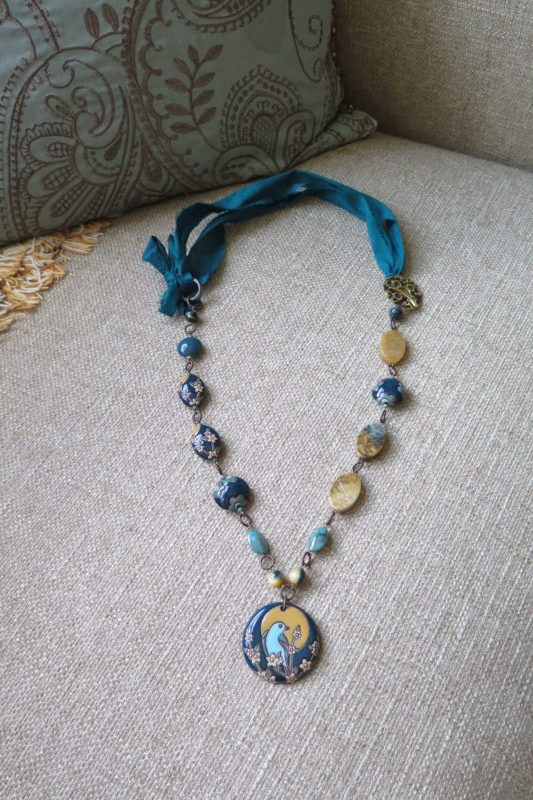 Can you imagine wearing such a thing as the gown that our subject, Madame de Pompodour, donned? I am sure that it would be heavy, and the sound it would make as she moved would be a hushed swish. I wonder if this was just a special occasion dress, or something she wore every day. I am not sure that it would be practical for much else than lounging and reading and writing love notes. But this necklace is something that would be perfect for any occasion. The charming details of this beautiful pendant and beads from Golem Design Studio feel like a tapestry that could be hanging in the chamber of our lovely Madame. These little details are picked up in the colors and shapes of the other supporting cast member beads as well and complemented by the vivid teal sari silk that recalls the swirling skirts of her voluminous ball gown.
Just a reminder that we have a new Monthly Challenge Gallery right here on our beautiful new website!
To find out more about how you can upload your work to the gallery to be featured here on the site
for the Perfect Pairings each week, read this post.