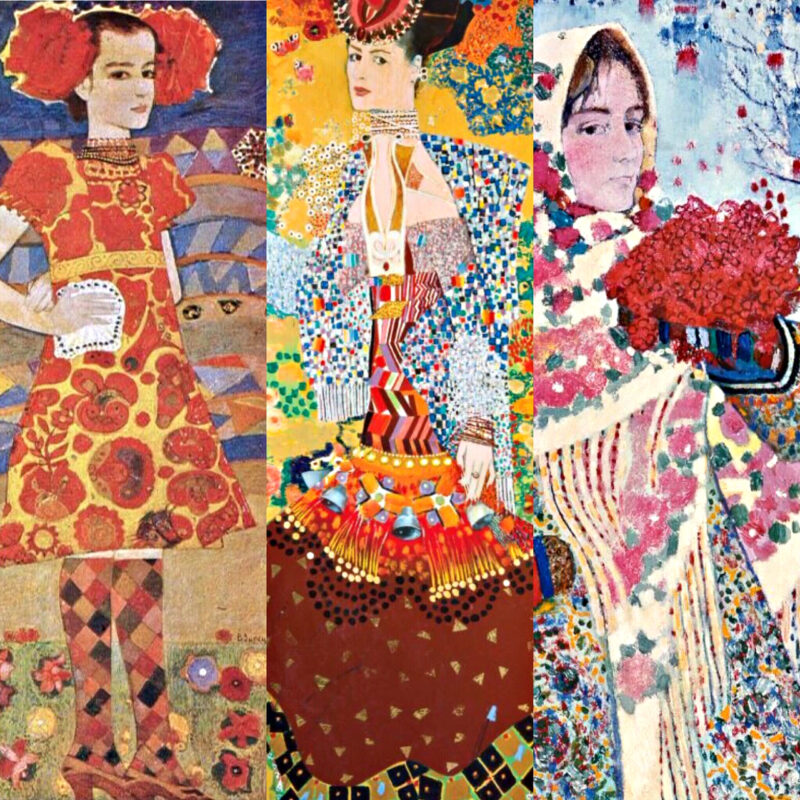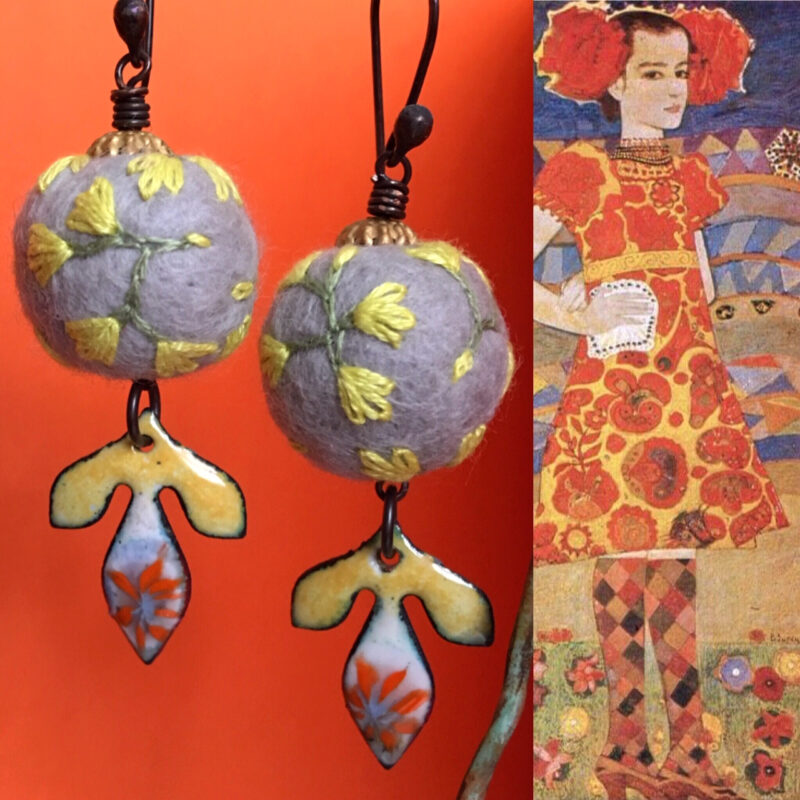 What impressed me most about this painting was the mixture of fabric patterns. In turn, I wanted to create a pair of earrings with multiple textures. I chose these wonderful embroidered felted beads by Smika and small uniquely shaped enameled charms by Marie Demicco of Spurwink River Arts. I also loved the dark border on the enamels and so I added heavily oxidized ear-wires for balance.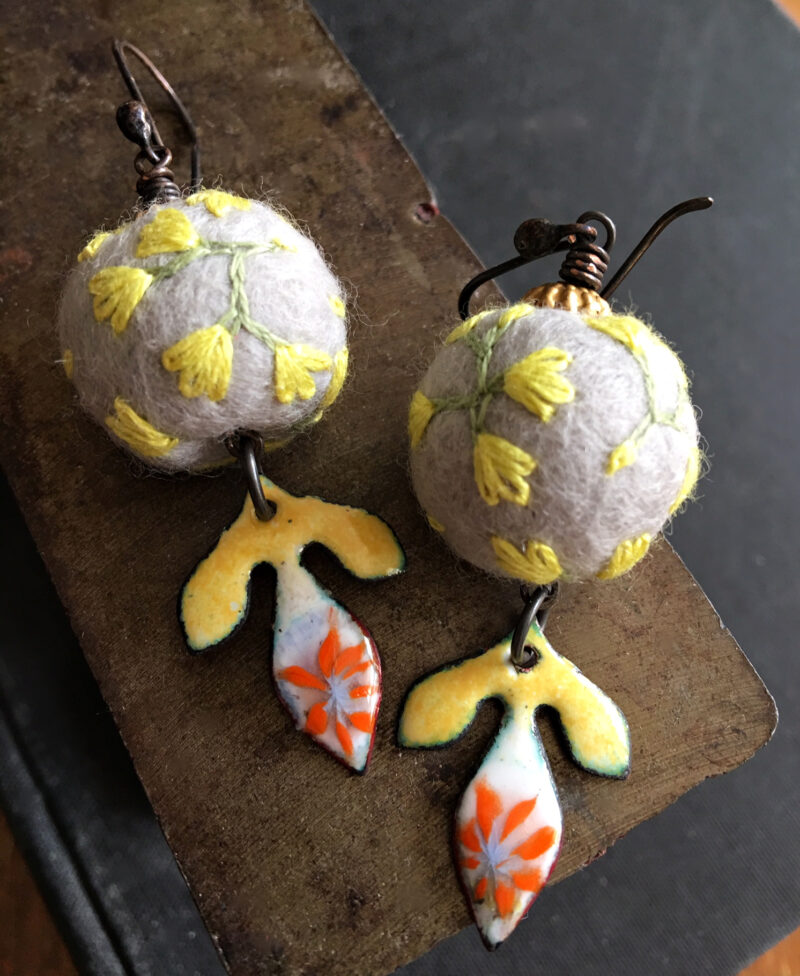 So, the 'Earring Whisperer' has slipped in a necklace this time!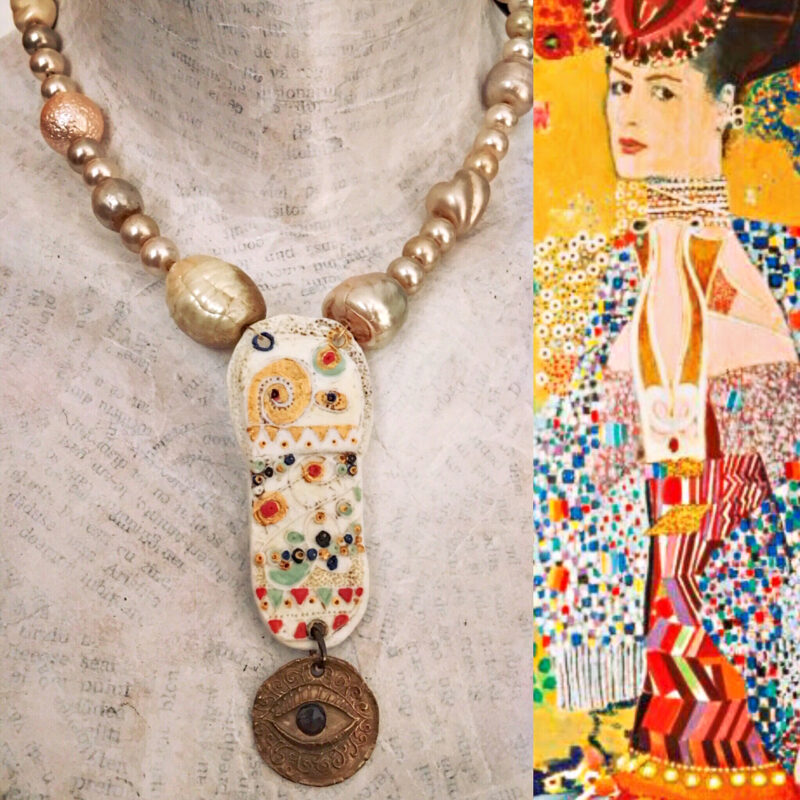 Much of Victor Zaretsky's work is heavily inspired by Gustav Klimt. For my piece, I used an amazing pendant by Emma Wilson that also was inspired by Klimt.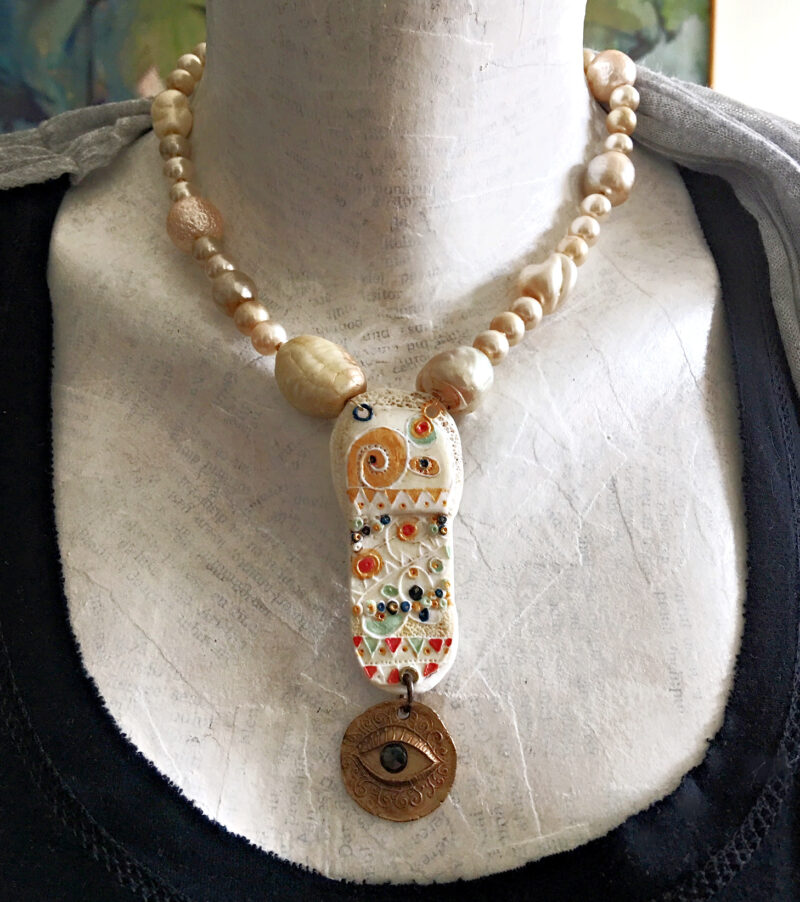 In this particular painting, I loved the strand of wrapped pearls around her neck. I had started out making a very long strand to be wrapped but fell in love with a slight choker style instead. The shorter but chunky vintage pearls showed off the beautiful pendant better. Yet still, although the necklace was classic, it was a bit too pale and I wanted more impact. I then added a showstopping bronze coin with a rose-cut sapphire in a feminine style eye by Cynthia Thornton. I really felt it made the necklace complete and also went with that 'side-eye' look she's giving us, don't you think?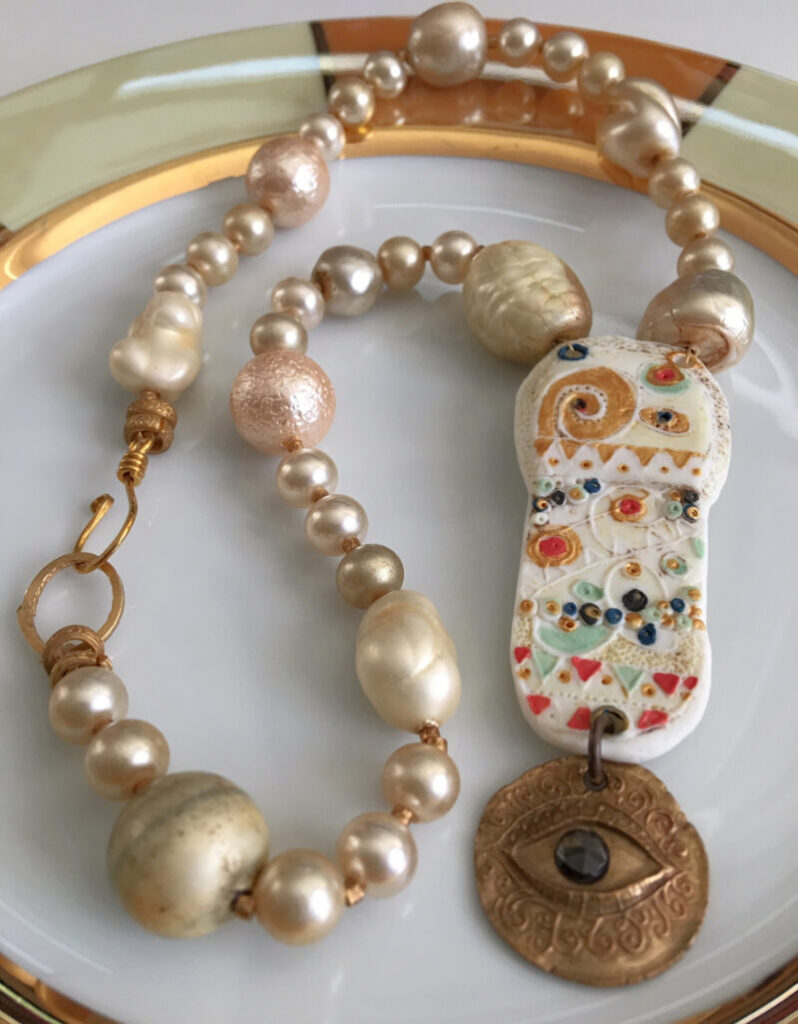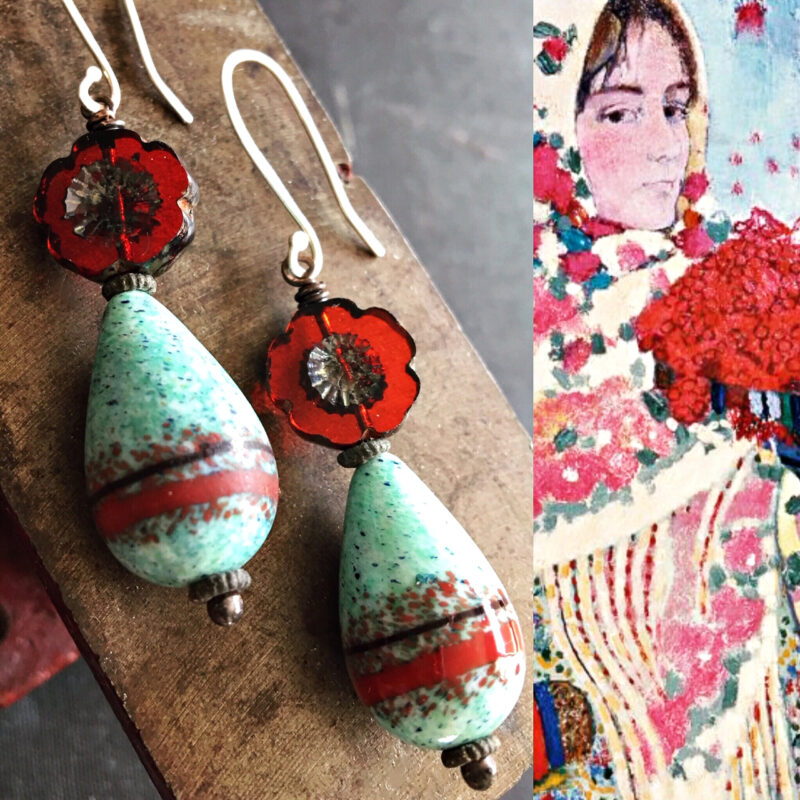 So, this weekend I spent more than 5 hours organizing my studio and ran across these lampwork teardrop beads by an unknown artist (anyone?? anyone??). They made me stop in my tracks because they were so perfect for this painting. I did a fabric wrap top originally but then discovered how beautiful these table-cut Czech flowers looked instead.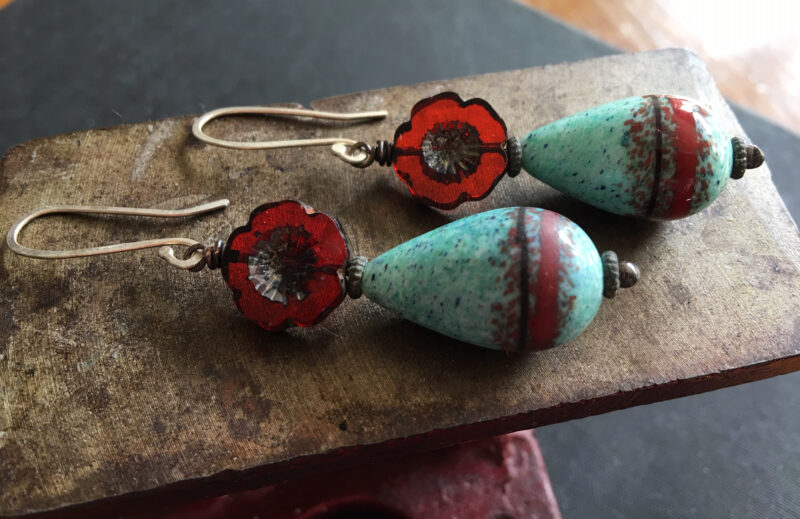 Thank you so much for joining me today and I hope you have found some inspiration for this journey!
Loralee xo
www.loraleekolton.etsy.com