Hi everyone, and welcome to a new week! Thank you so much for all your lovely comments last week about the bunny troubles we've been going through – or bunmageden, as I've taken to calling it! It should come as no surprise to me that so many bead people are also pet people. They are a precious part of our families, and I really appreciate your support 🙂 Rufus isn't out of the woods but things are still moving in the right direction, hopefully.

And so onwards with building beads. As I promised last week, I am planning on sharing some of Heather Humblebeads' gorgeous house beads. These are some of my favourite, favourite handmade beads to work with, and Heather usually brings out a few new ones for the different years and seasons.
Which one is your favourite?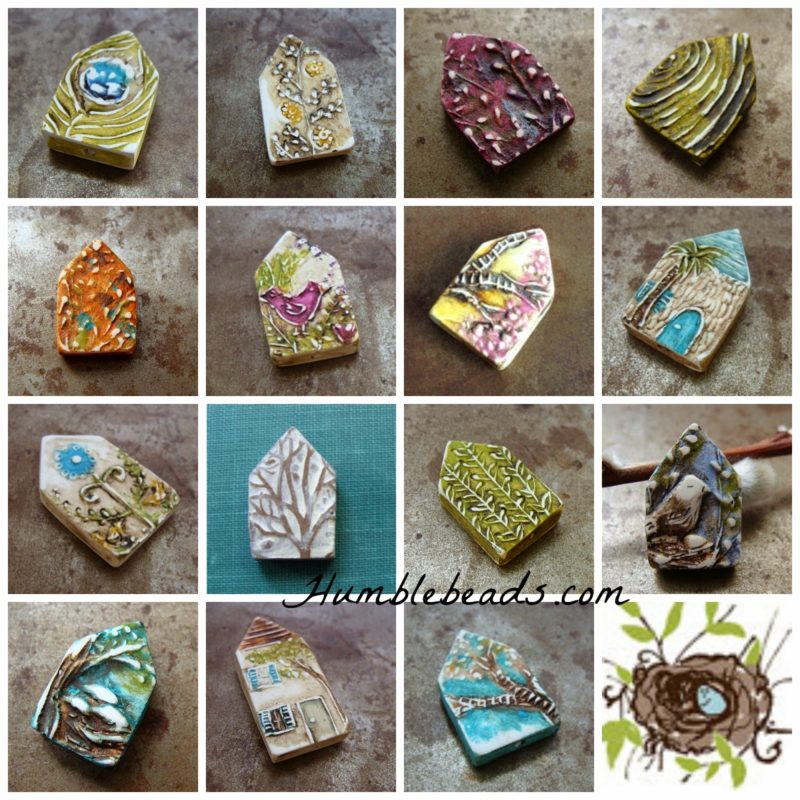 I don't think I can pick a favourite myself!
Here's what I've turned some of these beads into: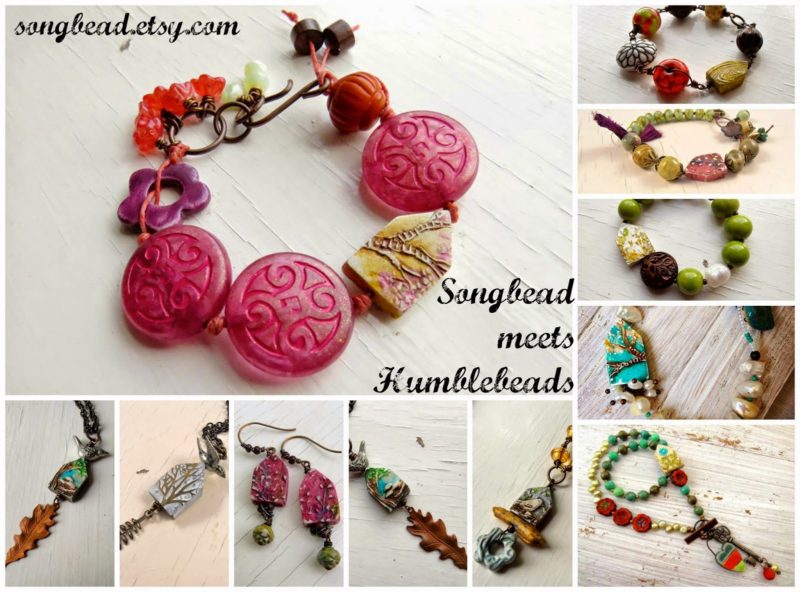 Have you tried out any of Heather's wee house beads? Do you have any designs featuring them to share? Leave links in the comments below!
Next week, I'll be sharing some lovely building beads from some of our other ABS Editors, and a few more etsy finds…..leave any links to building beads you've made or found in the comments below.
And now for the Bead Blogger Links. Have a great week!
Rebecca is a Scottish jewellery designer; currently living in Edinburgh, capital of her native land. You can read more about her and her work at her blog, songbeads.blogspot.com and see more of her jewellery at songbead.etsy.com. She also has a supplies shop at thecuriousbeadshop.etsy.com.