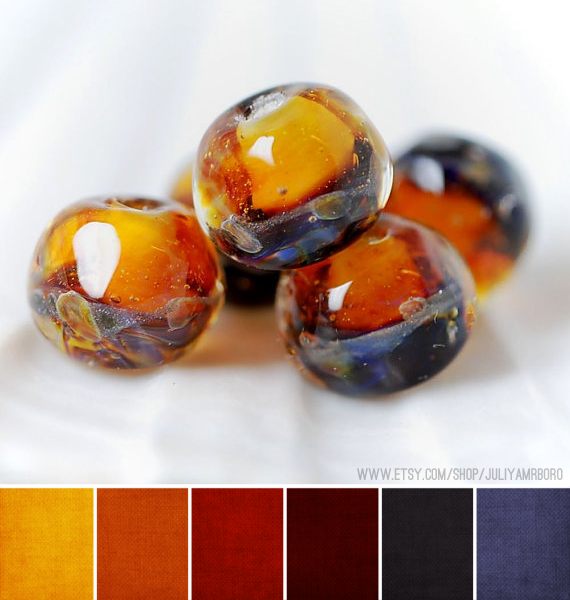 You all know how I love boros, and since today's Thanksgiving in the US, I thought I'd share this beautiful lampwork bead set from Juliyamrboro. Not only am I thankful to bead artists such as Yulia for creating amazing bead sets like this, I'm thankful to come across so many talented people in the online art world.
Plus, the colors remind me of the holiday. Gobble, gobble. And as always, stop by Yulia's shop to see more.
From the ABS team, we wish our American friends a very Happy Thanksgiving! What are you thankful for this year?