Of all of the challenges so far this one really struck a chord with me, I adore the colours and could only see endless possibilities with this one, I had so much fun at the torch, I made some new murrini and pulled out my enamels to make these beads.
I started with some simple stripes in black, rich blue and purple, I love how the enamels mimic the affect of the impressionist paint strokes, like they have been softly stippled.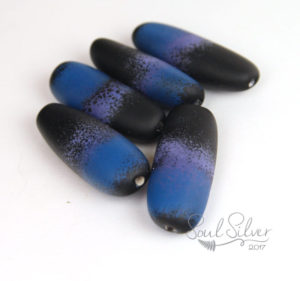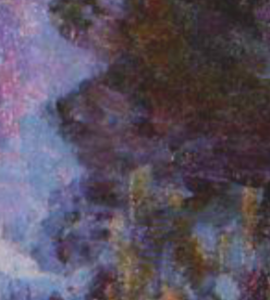 With these ones I picked out a little of the burgundy to make the murrini (those little star bursts) I added a layer of blue/purple enamel to echo that stippled affect again.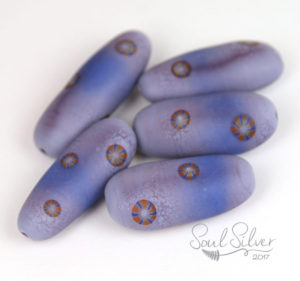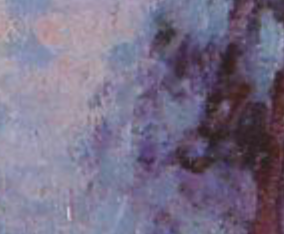 Again I started with the murrini cane, I have a little soft spot for picking out a bright pop of colour and in this section of the picture I went with that gorgeous warm red/orange, murrini is perfect for adding a tiny bit of dramatic colour, again I went with the rich blue and purple enamel and stormy blue as a background.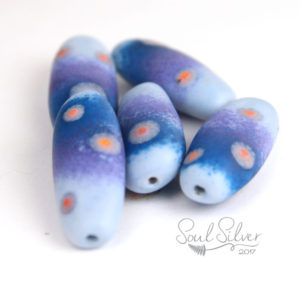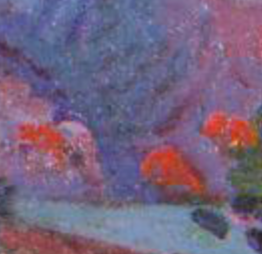 With all of these beads I have tumble etched them, its a beautiful soft finish, in my opinion it makes the beads wonderfully tactile and warm. tumble etching is less chemically aggressive than using acid, the principle is the same as the sea wearing away at glass shards to create seaglass, just much faster.
I hope you've enjoyed this challenge as much I have!
Sally