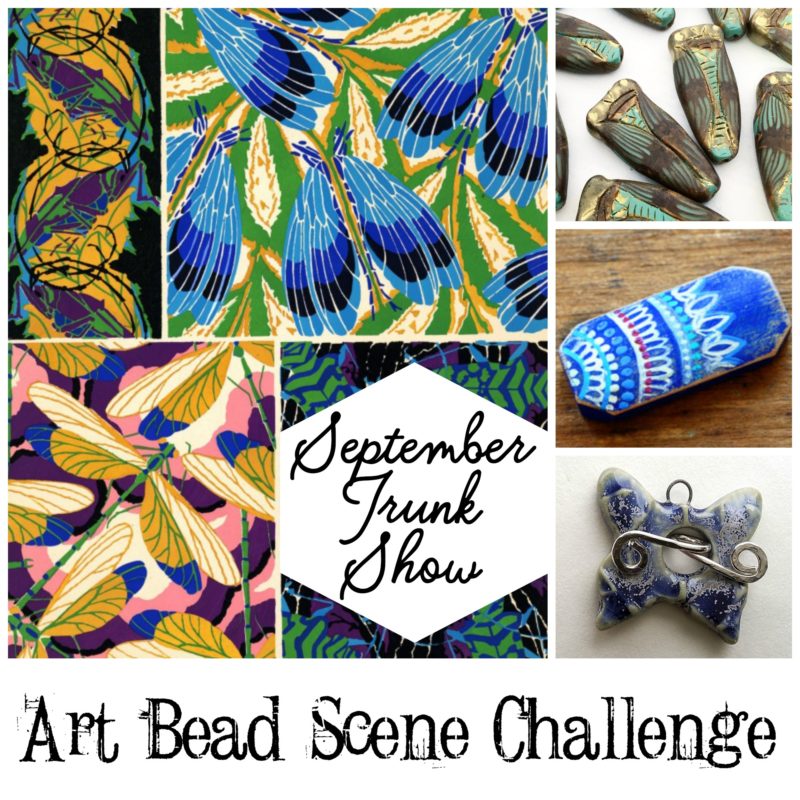 Starting in September the Art Bead Scene editors and a few special guests will host a monthly Trunk Show in our Facebook group, the Art Bead Scene Lounge.
Join us throughout the day on September 5th as we post 'But it Now' listings inspired by the September and October challenges.
Our international team members will be focusing on October's inspiration since shipping takes longer.
Be sure to join our Facebook group and watch for our bead listings during 9am – 8pm EST.
Beadmakers if you'd like to participate in a future trunk show as a guest, please contact me.