Thank you for your enthusiasm for the Art Journey #2 featuring Virginia Frances Sterret's hauntingly beautiful fairy tale illustrations. Here is a little slider of the entries for this journey.
[smartslider3 slider="4″]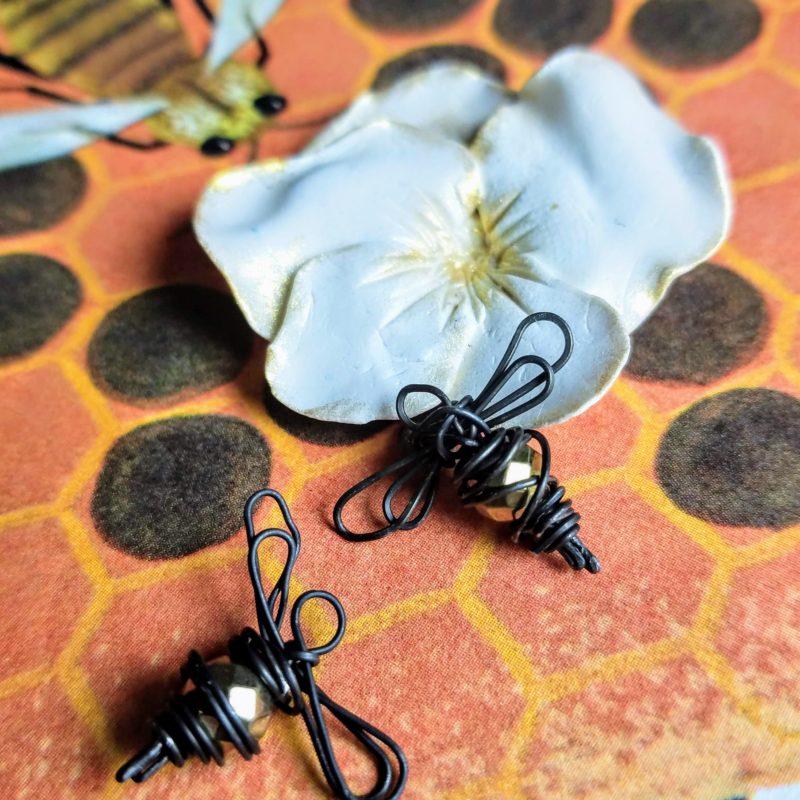 Congratulations to seraines!
She is the random winner for Art Journey #2. And as such, she will receive a prize package that includes a polymer clay pansy flower (my favorite!) connector pendant (two loops) and some wee wired bees along with a set of three note cards (not pictured but you can get a set of your own here) from our Art Journey #3 artist. Please send me an email at enjoytheday@tesoritrovati.com to claim your prize.
Stay tuned tomorrow for more information about our Art Journey #3 artist, Jessie Fritsch and her enchanting way with the ancient art of encaustic wax painting.