William Morris (1834-1896) was a pioneer in the field of decorative arts in the United Kingdom and the United States, and his influence can be felt even in the present day. The majority of the nearly 600 designs in which he had a hand were based on natural forms – many of them flowers, leaves, trees and other flora. He did not seek to be literal with the flowers he saw, or the inspiration drawn from 16th-century woodcuts and illuminated manuscripts that he owned, but rather hinting at a more stylized interpretation.
I could get lost in the world that William Morris created. I feel like the dense foliage, the birds and bugs, the fantastical flowers all hint at a secret garden that William Morris must have spent time in to dream up his beautiful tapestries and wallpapers.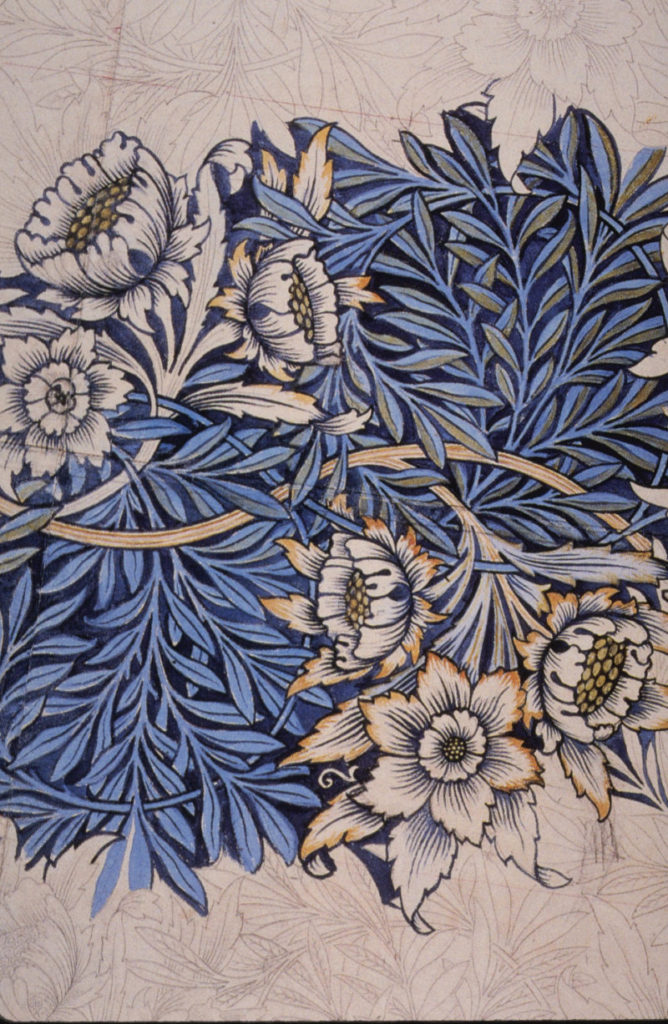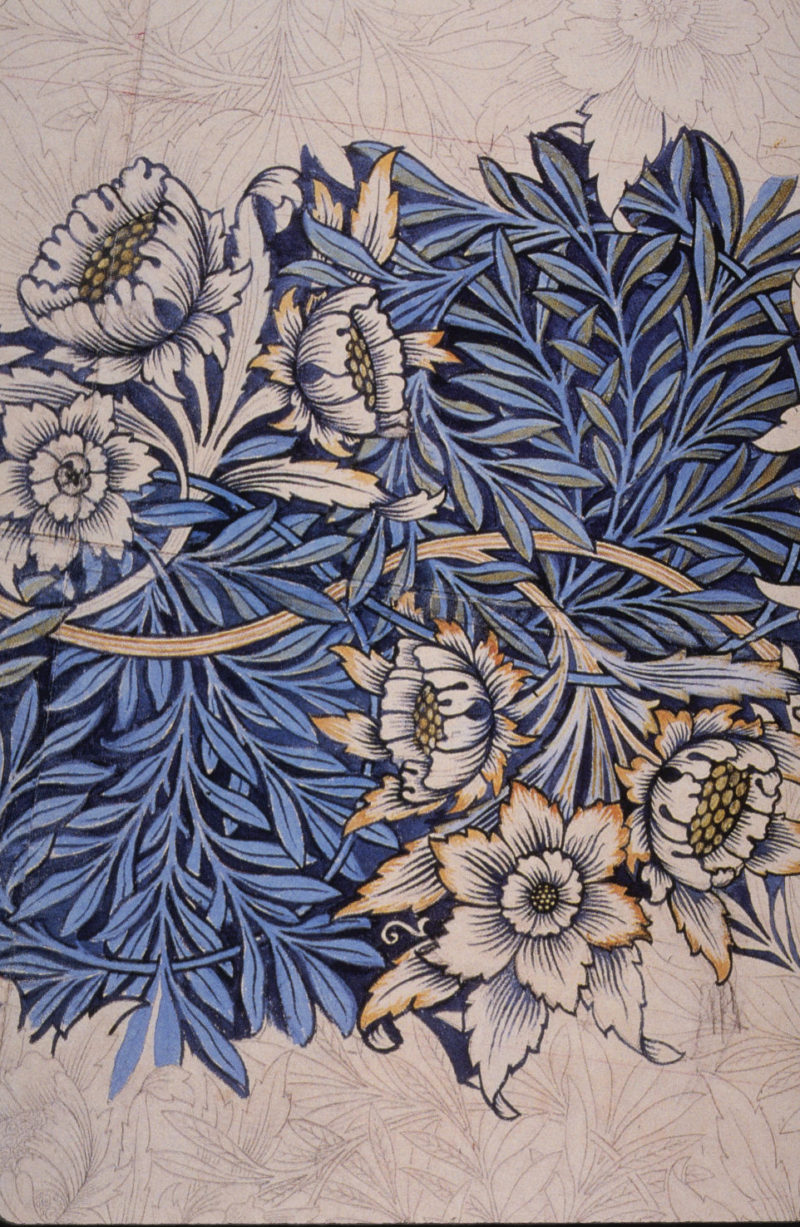 For my Art Bead Evolution for this round I wanted to immerse myself in the flora of his creations, mimicking the shapes and taking color cues from this pattern, Tulip and Willow. I have been playing with a new clay called Quick Cure Clay (from Ranger Industries), and the inventor Dr John Pojman was kind enough to send me a new formulation he is working on that he calls Noir. This black clay is very dark, and I knew that it would make the best base for testing out my theories.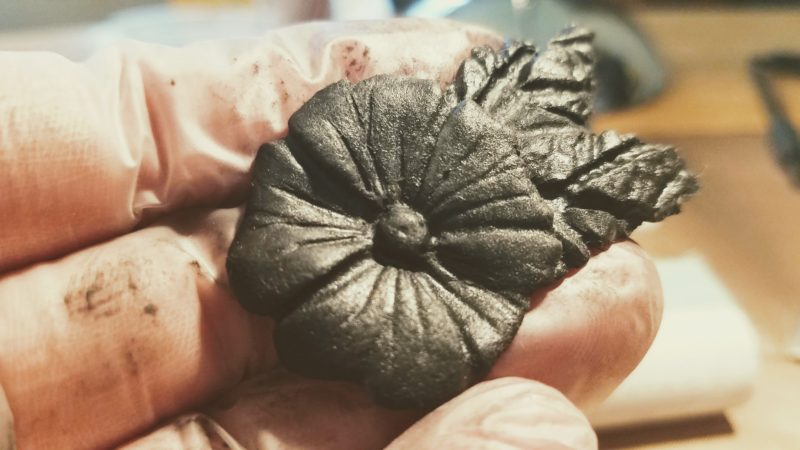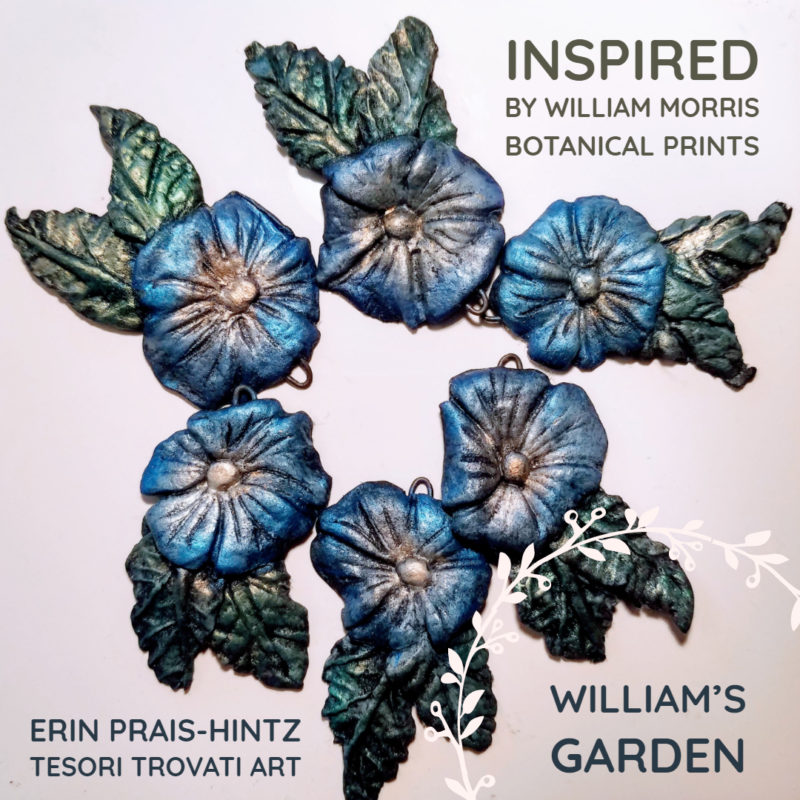 I used molds to create the sculpted flowers and leaves, and meshed them together. Then I used some brand new mica powders that I bought in a rainbow of colors: perwinkle, sapphire, olivine, emerald, white gold, and gold. This new clay is pretty amazing…using an ordinary heat gun kicks off the self-cure that happens with this clay. When using the mica powders on the black it has the look of raku to me. I made each of these into a pendant with a loop of wire at the top before curing. Super lightweight and five times stronger than polymer clay. I will be sending these to my Simple Truths Sampler Club members shortly.
Let's see what you did…
[smartslider3 slider="9″]
We pick one winner from all who post during our Art Journey challenges to get a prize package from one of our editors. This prize package includes a fantastic set of assorted art beads from the stash of our Earring Whisperer, Loralee Kolton. This prize package worth more than $50 includes sets and pairs of lampwork by by Amanda Craigmyle, pewter lion earring pair by Kelly Lutrell, a retro looking tiger head from Allegory Gallery, and some assorted accent beads that will work brilliantly for the upcoming Art Journey #7 challenge. Stay tuned for more details to come!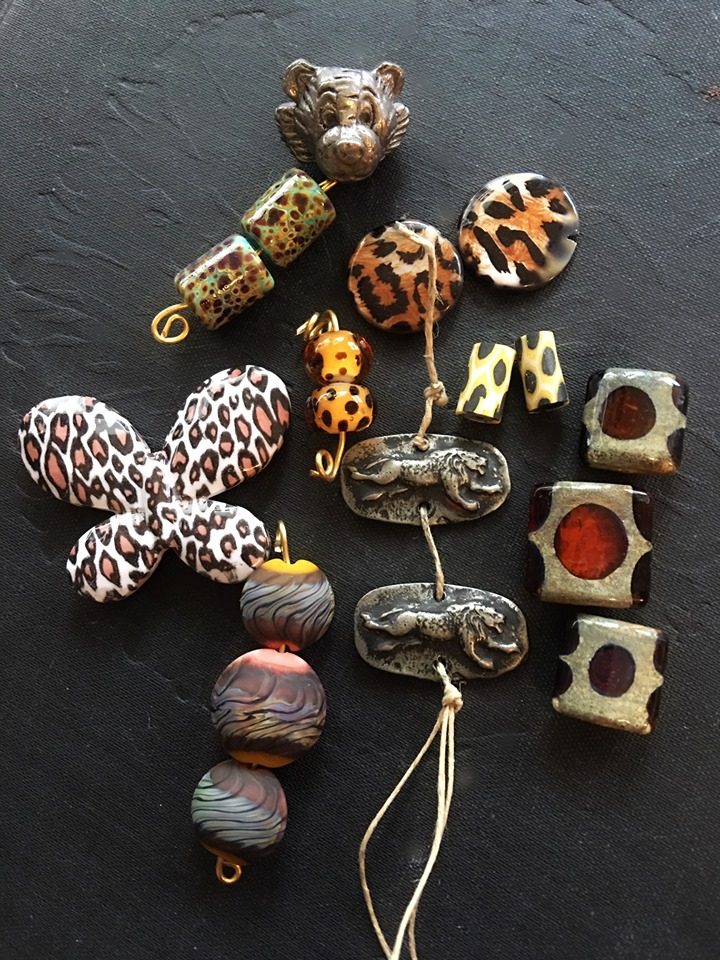 Congratulations, Rachel Pierce!
Miss Rachel, Send an email to [email protected] so that I can make arrangements to have your prize sent to you!
Stay tuned for the Art Journey #7 to start next week! I will be back with our Art Journey Launch Pad to get you started.