The motifs used by William Morris (1834-1896) in the 1800s are marked by elegant swirls of vines and gracefully curving leaves with hidden fruit and songbirds repeating in infinite symmetry. They are lush and intricate and instantly recognizable.
The Arts & Crafts Movement started in the late 1800s in Britain as a backlash to the intense industrialization happening at that time. To counter this, artists, designers and craftsmen came up with novel new approaches to working in the decorative arts. William Morris is arguably one of the most famous of his peers, a man who reveled in the joy of craftsmanship that was inspired by nature. His mission was to preserve and protect traditional handcrafted production techniques. Morris was a poet, artist and philosopher, but also a typographer who dabbled in embroidery and carpet-making and was a master at woodblock printing. His designs are some of the most recognizable and influential textile patterns of the 19th century.
Morris learned as a child growing up in a wealthy family that to have a beautiful home meant he had to design every part of it himself. And so his passion for handcraftedness began.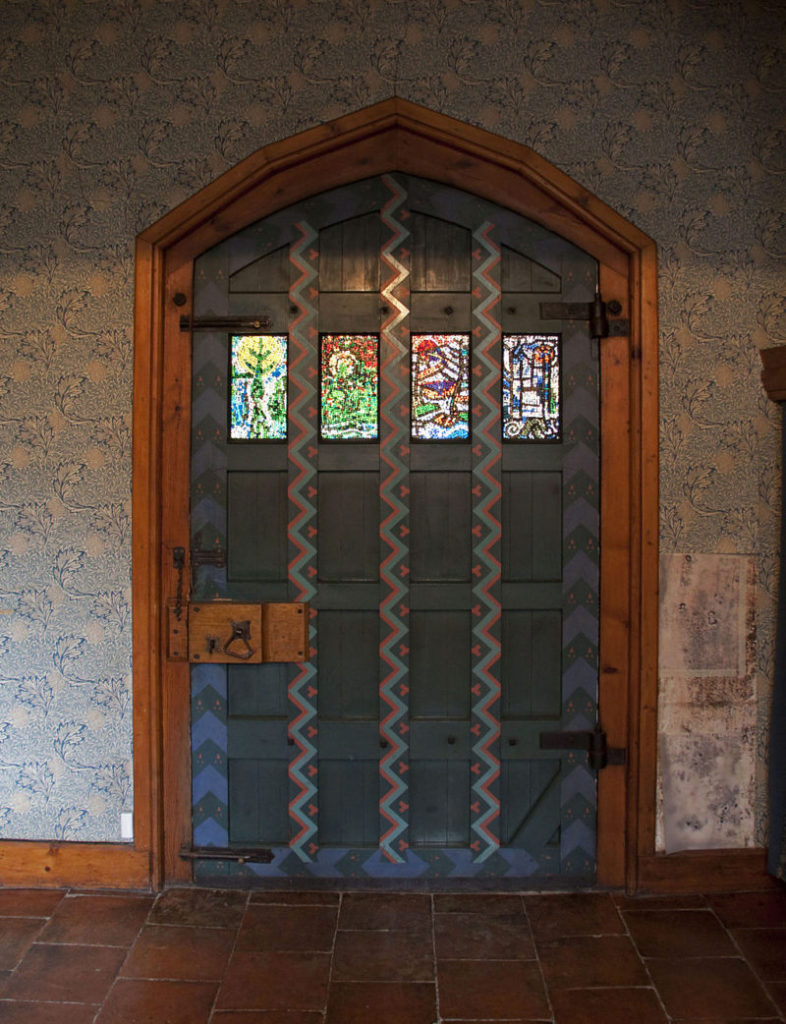 His company Morris, Marshall, Faulkner & Co later known simply as Morris & Co, produced reams and reams of tapestries and wallpaper and became incredibly successful. Many of these designs are still in production today.
Now there are hundreds of William Morris patterns to choose from, so if you decide you want to choose something different, by all means, go right ahead! Here are some links to some that might get you started from the archives of The Art Institute of Chicago: https://www.artic.edu/collection?artist_ids=William+Morris
The ones that I have selected for us to use feature lovely patterns and textures, beautiful colors and a variety of motifs to spark your creative imaginations. I quite like seeing the evolution of these designs, from sketch to reality.
Trellis, 1862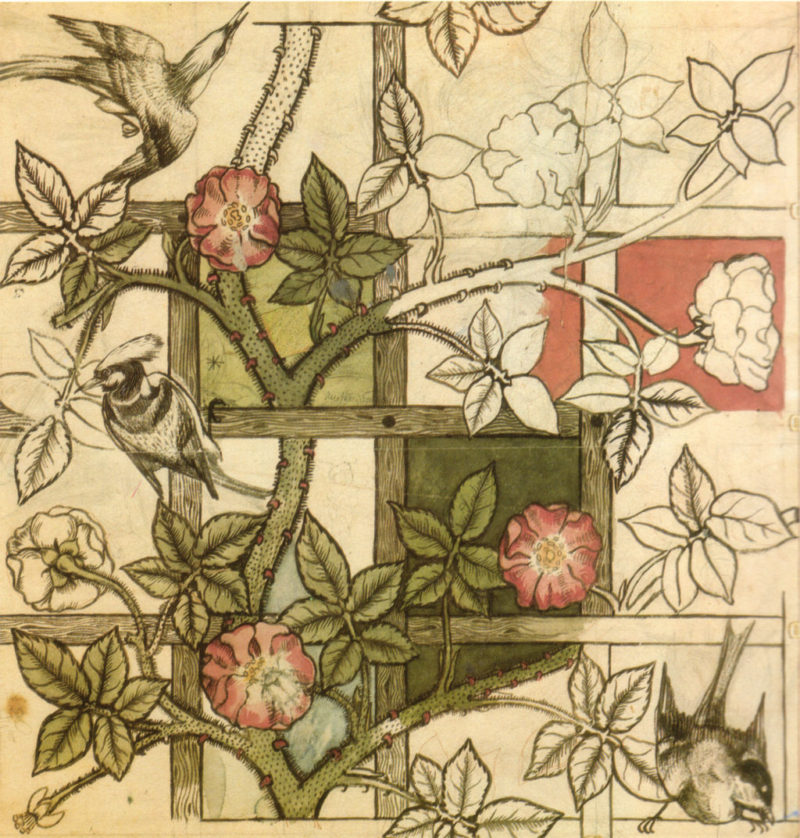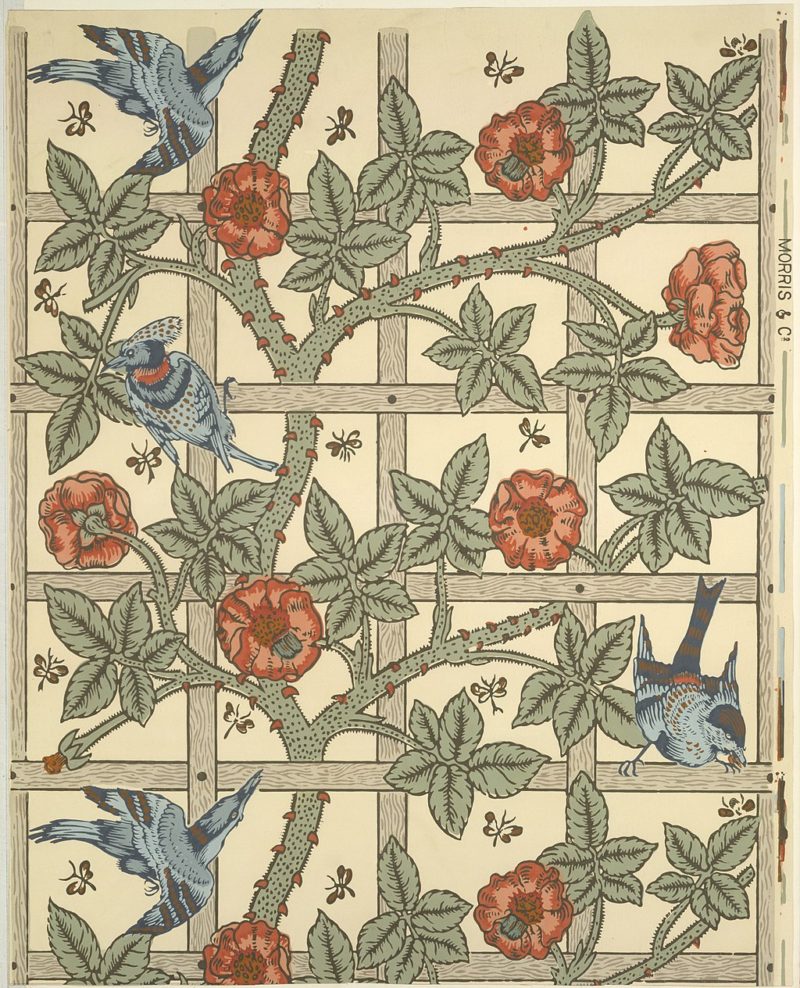 The "Trellis" wallpaper was one of his first designs. It was inspired by the rose garden at his home The Red House. Morris could not draw birds, so he relied on his friend, Philip Webb, who was the architect of his home, to provide the bird drawings. It went for sale to the public in 1864.
Tulip & Blue Willow, 1873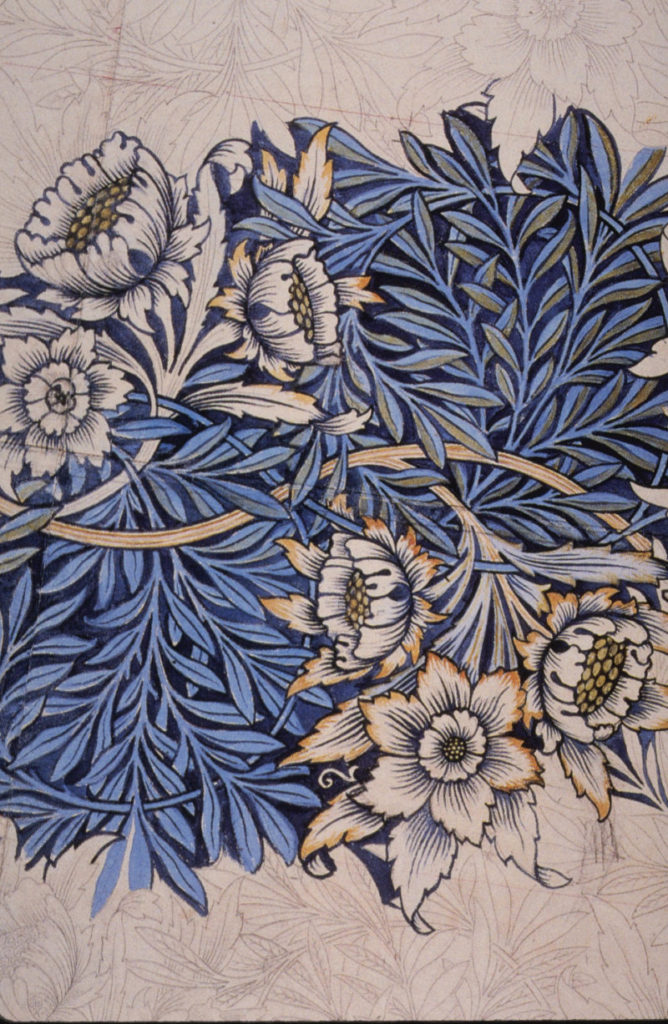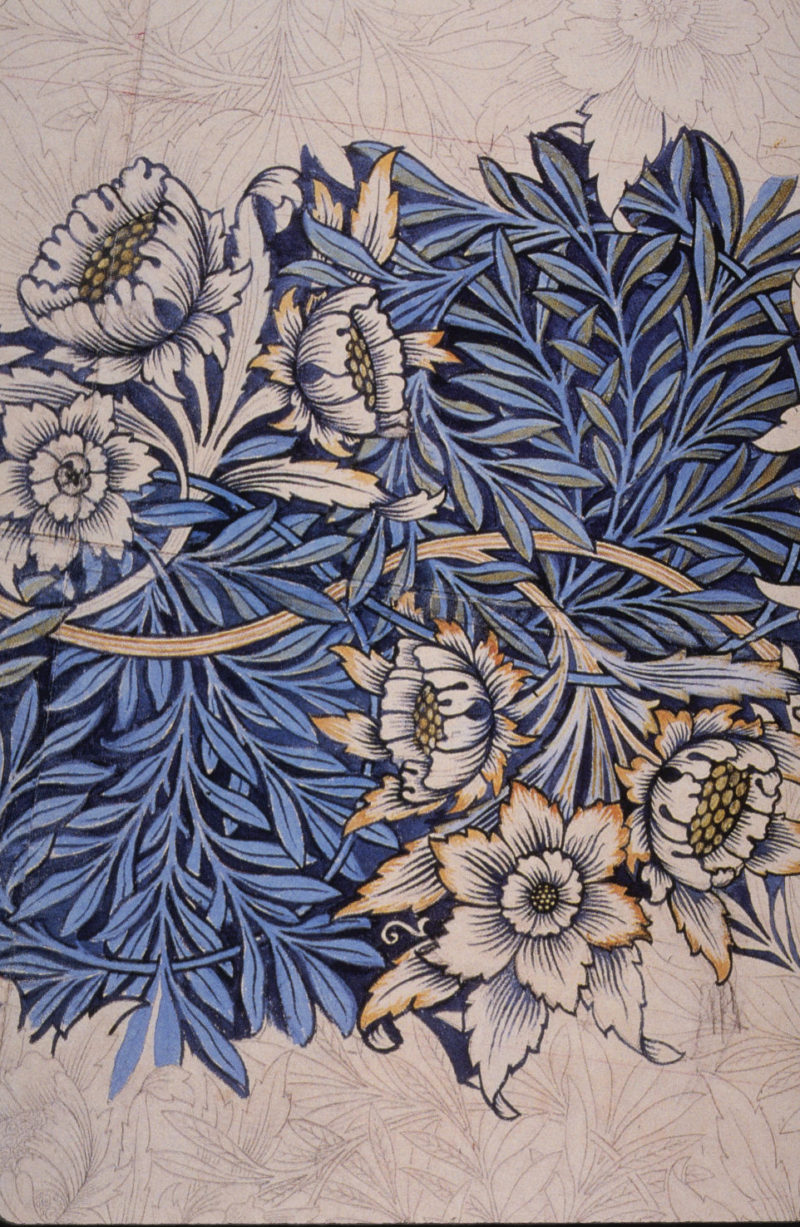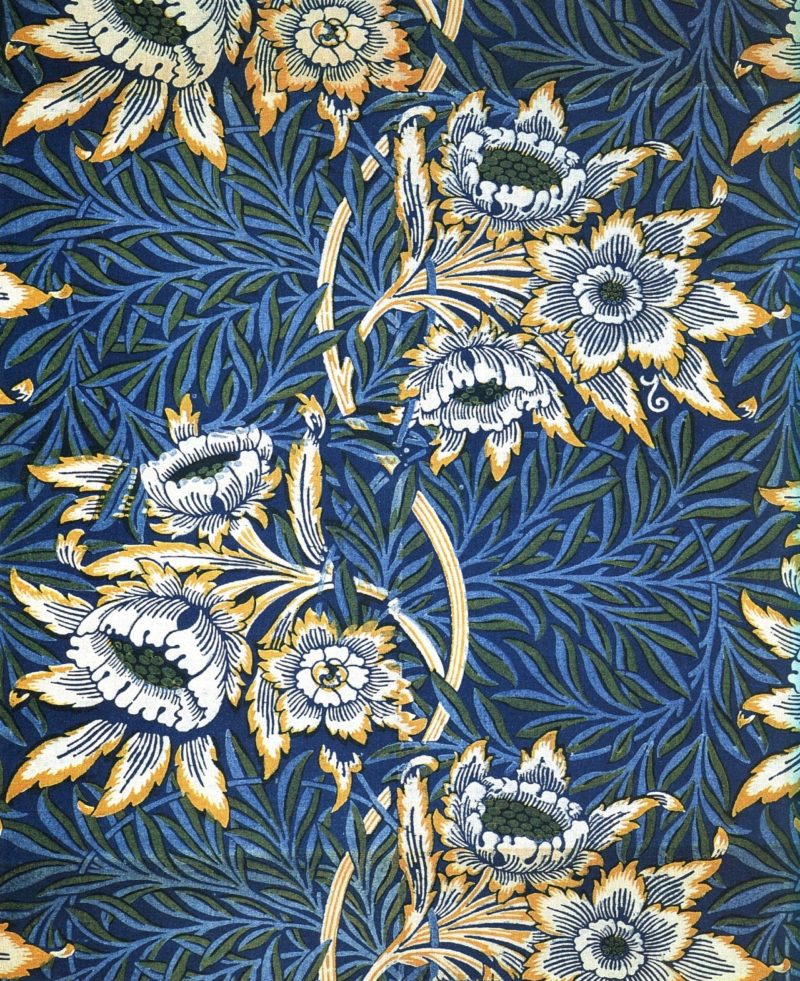 Can you believe that all of these intricate details were printed BY HAND?! Each layer of color requires its own carved, pear woodblocks to be inked up with natural, mineral-based dyes. The blocks were then pressed onto the paper with the aid of a foot-operated weight, after carefully lining up the printing woodblocks over and over and over again to get that seamless effect.
Launch Pad: birds, bugs, roses, thorns, grids, trellis, garden, leaves, woodblock
Where will this Art Journey take you?
---
What is the Art Journey Challenge?
Every six weeks we will challenge our readers to create jewelry inspired by the featured artwork or collection of art or theme. You have until the end of the Art Journey period to share your work and then we pick one winner to receive beads and jewelry-making supplies from our sponsors that will work with our NEXT Art Journey to hopefully inspire you to continue joining the challenges. Our only rule? You must use at least one art bead in your piece!
Our prize for Art Journey #6 will be given away from a random draw of all entries on September 8th with our prize package donated by Loralee Kolton that will be perfect for use with the Art Journey #7! We hope this will encourage you to play along!
How to Enter the Monthly Jewelry Challenge:
Create something using an art bead that fits within our monthly theme. This challenge is open to jewelry-makers, fiber artists, collage artist, etc. The art bead can be created by you or someone else. The challenge is to inspire those who use art beads and to see all the different ways art beads can be incorporated into your handiwork. An art bead must be used in your piece to qualify for the monthly challenge. Upload your photo to our photo gallery. Include a short description, who created the art beads and a link to your blog or shop, if you have one.
Deadline to enter is Saturday, September 7th.
You may upload as many entries as you like per Art Journey, as long as they follow the guidelines. (Please be patient as they are approved by one of our editors to post in the Gallery).
Click here to submit your entry.
Monthly Challenge Winners
• One prize winner will be selected at random from all pictures posted in our new gallery!
• The winner will be randomly chosen from all the qualifying entries on September 8th.
• Be sure to point out all the art bead artists in your work in the description of the photos when you upload to the new gallery. Links to their website or shop are appreciated. That way we can all find new art beads to love!
What is an Art Bead?
An art bead is a bead, charm, button or finding made by an independent artist. Art beads are the vision and handiwork of an individual artist.
***A bead that is handmade is not necessarily an art bead. Hill Tribe Silver, Kazuri ceramic beads or lampwork beads made in factories are examples of handmade beads that are not considered art beads. Beaded beads, stamped metal pendants or wire-wrapped components are not considered art beads for our challenge.***
Bead Artists
Feel free to share beads that you made inspired by our challenge in our gallery. You can enter multiple photos for each challenge. We love to promote new artists and share what you've created!