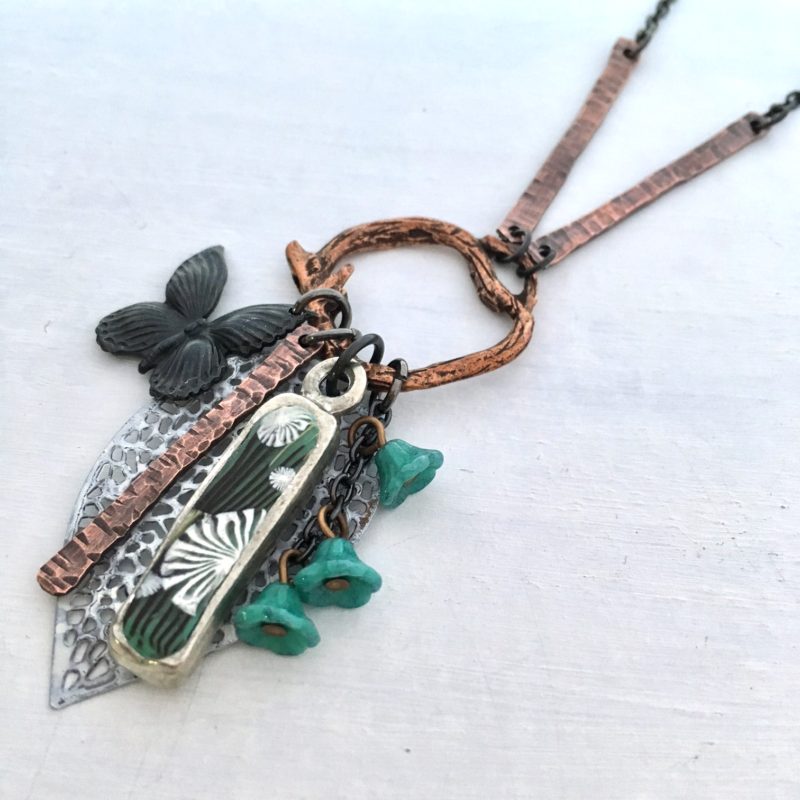 Today on Bead Table Wednesday I shared some tips for painting metal findings and creating cluster necklaces like the one above. You can watch the video below:
Resources from today's video:
Parawire Rose Gold Wire – Lima Beads
Patina Paints from Vintaj – Rustic River Finds
Renaissance Wax – Amazon, Fusionbeads.com or your local bead shop
Yadana Beads – Chain & findings
Green Girl Studios – Mum Pendant
Branch Ring (Nunn Designs) – Lima Beads
Kits for this project will be available on Friday 8/25 – Humblebeads.com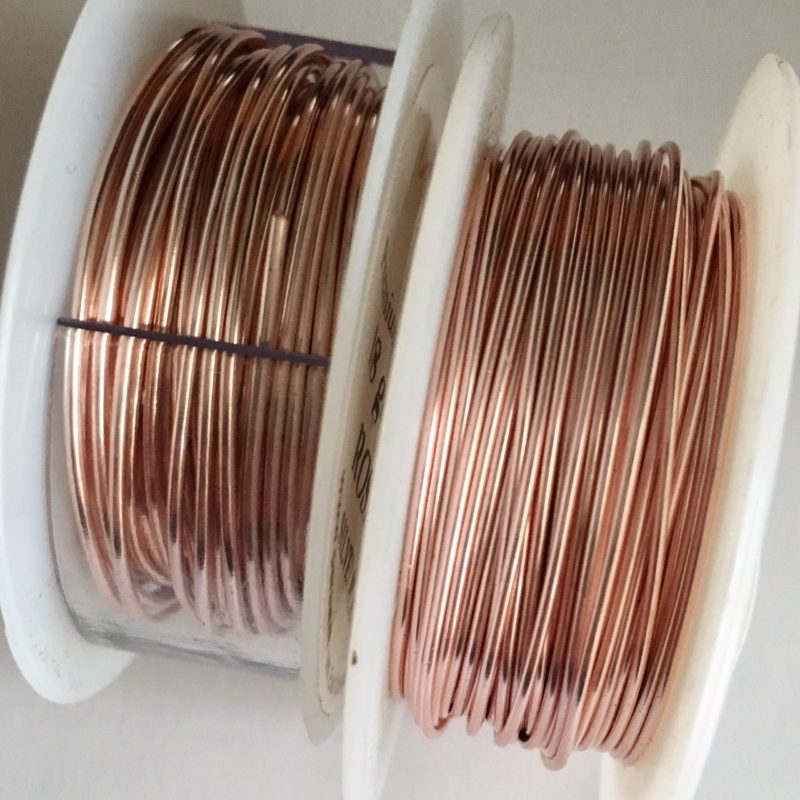 Loving all things rose gold! Findings and components in this finish can be difficult to find – the solution? Give them a quick coat of metal Patina Paint from Vintaj in Rose Gold. Below you can see the components in brass and pewter. The second photo shows examples with layers of Sandstone and Rose Gold. To create an antiqued wash on stop of the Rose Gold use equal parts of Earth and Gloss patina, mixed together and brushed on lightly.
The last photo from left to right: pewter (no paint), Sandstone and Rose Gold, Antique Bronze and Rose Gold, Coral and Rose Gold.
A few tips:
Use 300 grit sandpaper to scuff up the surface a bit before painting.
After the paint dries, use a light coat of Renaissance wax on top of the patina to create a matte finish.