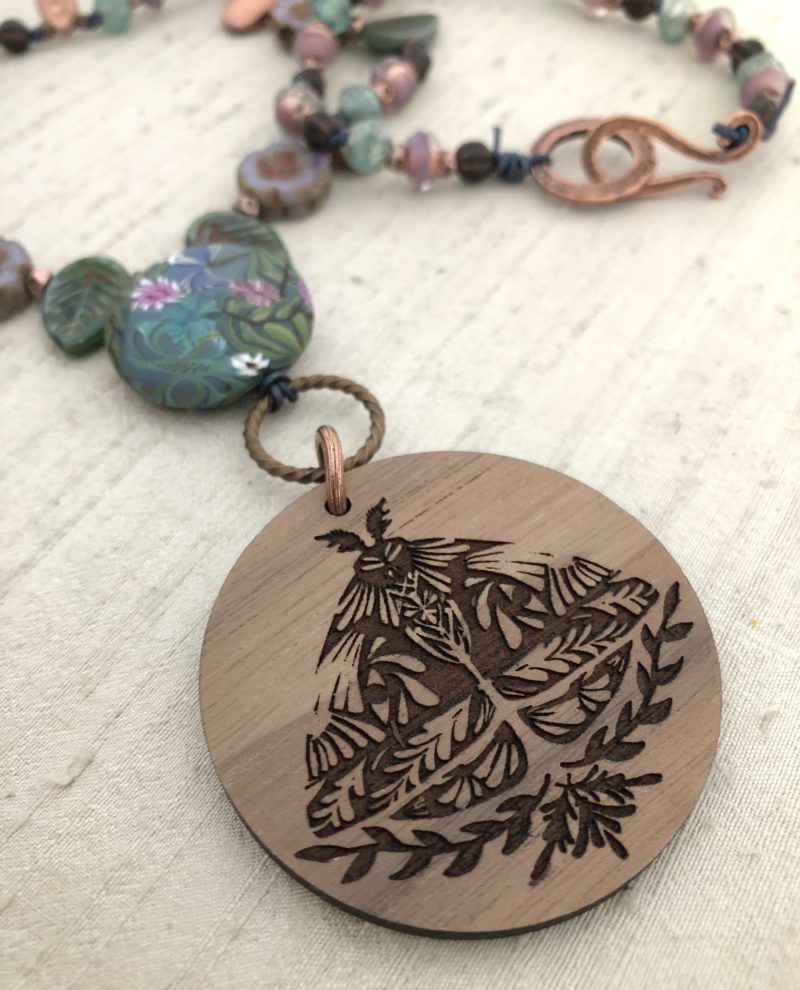 Due to extenuating circumstances, we are giving you another week to share your Art Journey One submissions. You have until February 14th to submit your photos to our gallery. Share your entries here.
We had a question on the Facebook group about the limit of entries per month. There is no longer a cap on entries per month, we just ask that you share only one photo per piece of jewelry. So go nuts!
I'm loving all the current entries and look forward to seeing those last minute editions that you'll finish this week.
The necklace above features a moth pendant that I collaborated on with Allegory Gallery. They took my original drawing and turned it into an amazing pendant on walnut wood. Isn't it gorgeous? You can find them on the Allegory Gallery website.