Hello art bead lovers! Happy Galentine's Day!
For this first Art Journey we focused on the stark black and white, the Art Nouveau curvy lines, as well as the fairy tale and mythological aspects of the imagery. It was a fun challenge!
There were some really great entries into our NEW Facebook Album. We loved seeing not just jewelry interpretations but brand new art beads as well! Just a reminder, this Facebook page is where we will be asking you to submit your images. Each Art Journey will have its own album. Since less people are having blogs or places they can link to, this is a perfect way to upload a photo and description.
Here is a little collage that I made of the submissions: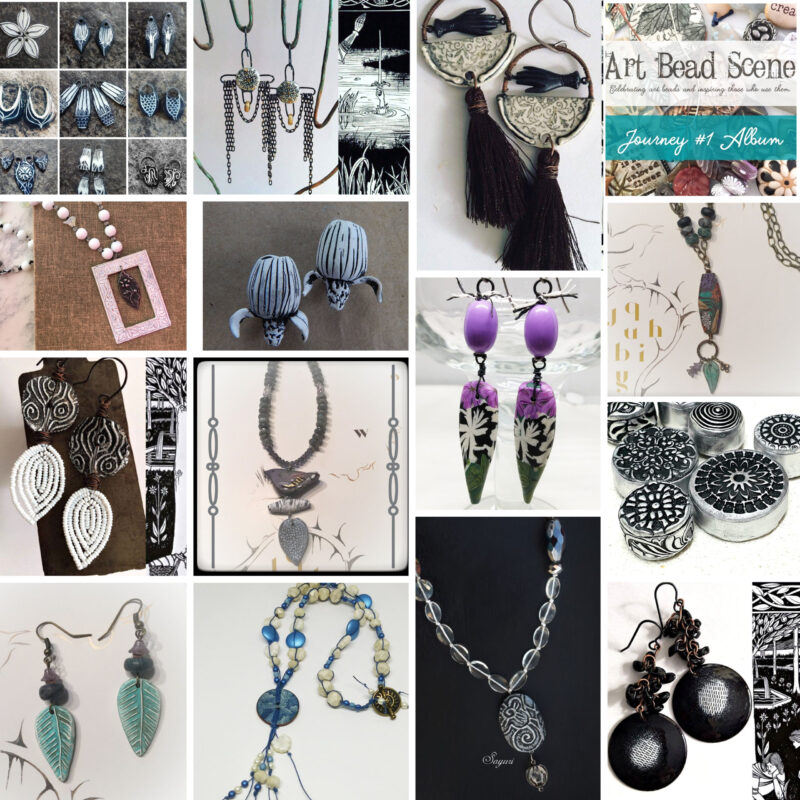 I love the variety of materials used and the way you all incorporated the natural motifs into your art. I especially love the soft hints of color – blue, green, pink purple – that really pop against the black and white. For my own Art Bead Evolutions, I have been trying to teach myself how to do sgrafitto. It is not as easy as I thought it would be in my chosen medium of polymer clay! I truly love what our own Miss Terri DelSignore did with her ceramic beads. They are otherworldly in their beauty!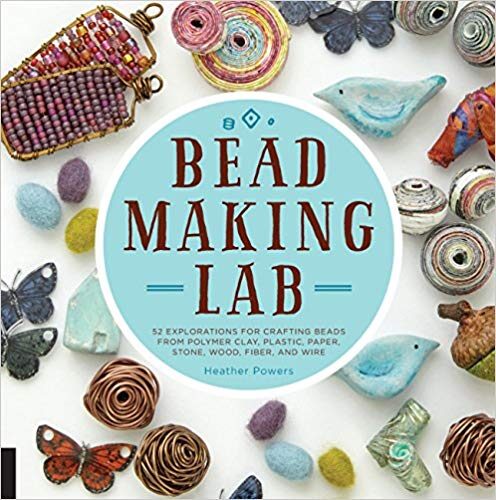 I learned how to do sgrafitto from the book Bead Making Lab by Heather Powers. You can purchase this on Amazon. So far I am on my way, but I have a ways to go before I can feel comfortable letting these out into the world. When these are complete, they will go to my Simple Truths Sampler Club members.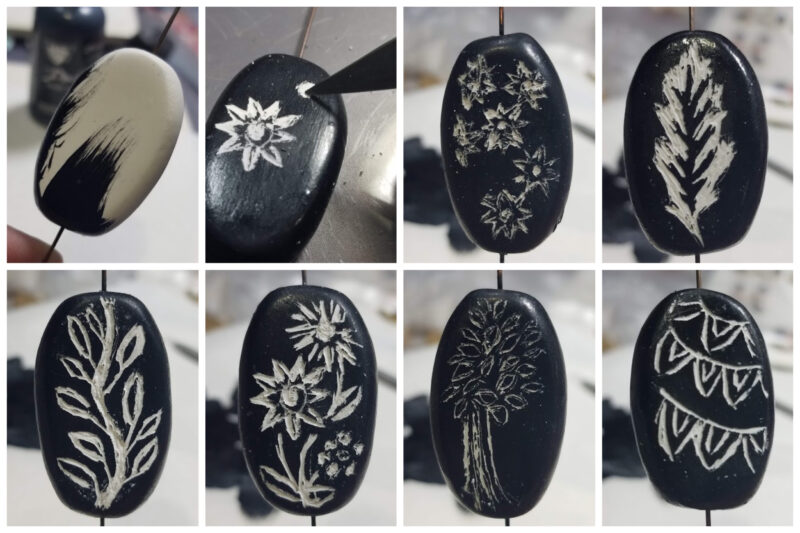 And if you entered beads or jewelry to our Art Journey #1 album on Facebook you were added to the list for a random drawing….and the winner is…………..
Colleen Foley!
Erin Prais-Hintz of Tesori Trovati is the sponsor for this first Art Journey giveaway for 2020. The idea is that winners will get a prize that might help them be creative for the NEXT Art Journey. Erin is working on making something for that, but here is a sneak peek of what you can expect. What it will be….is a mystery!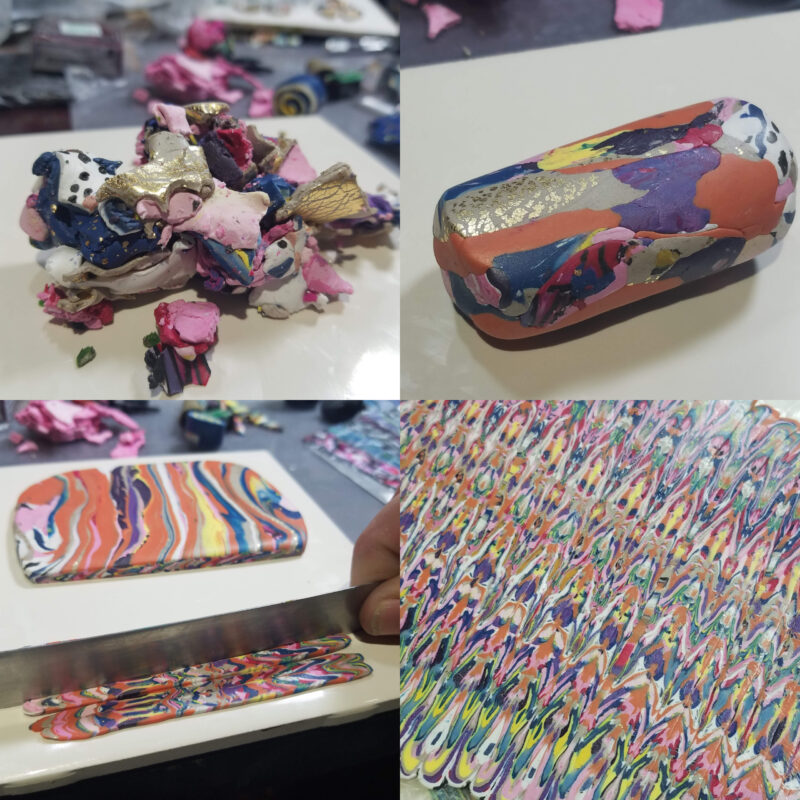 Check back here on Monday, February 17th for the Launch Pad for Art Journey #2! (You are going to love it!)