Need a great reason to participate in this month's challenge? This prize should get your creative gears turning. We'll pick a winner this month from all the qualifying entries. Winners are chosen randomly from all the entries. Everyone has a chance to win – as long as you enter!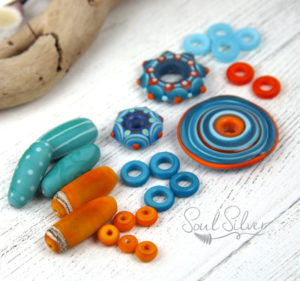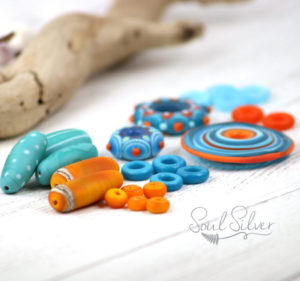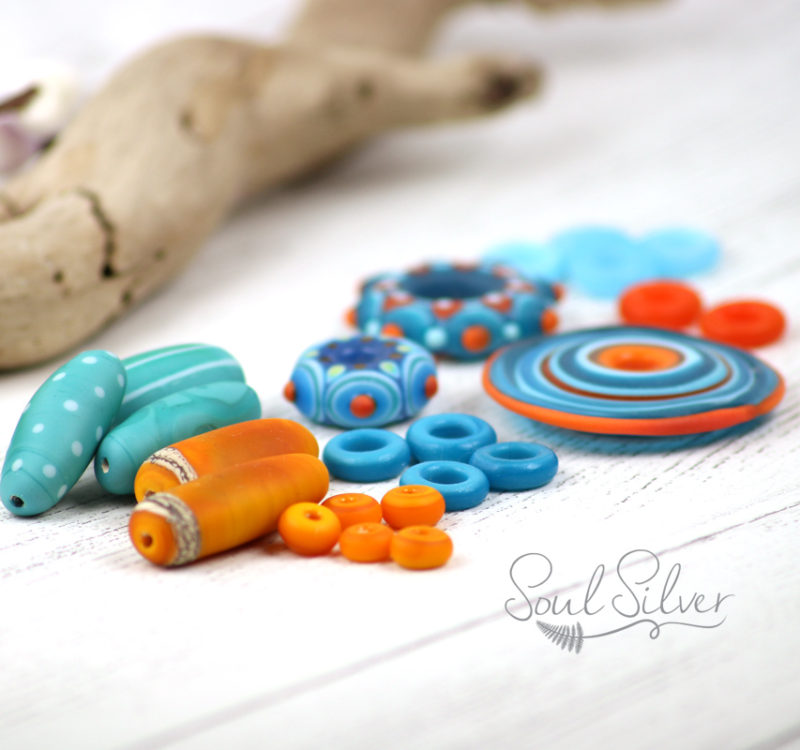 Our sponsor Sally Sutherland of Soul Silver who is giving these bright cheerful lampwork beads from her Electica range.
Sally draws her inspiration from everything around her in Scotland, she's passionate about colour and photography.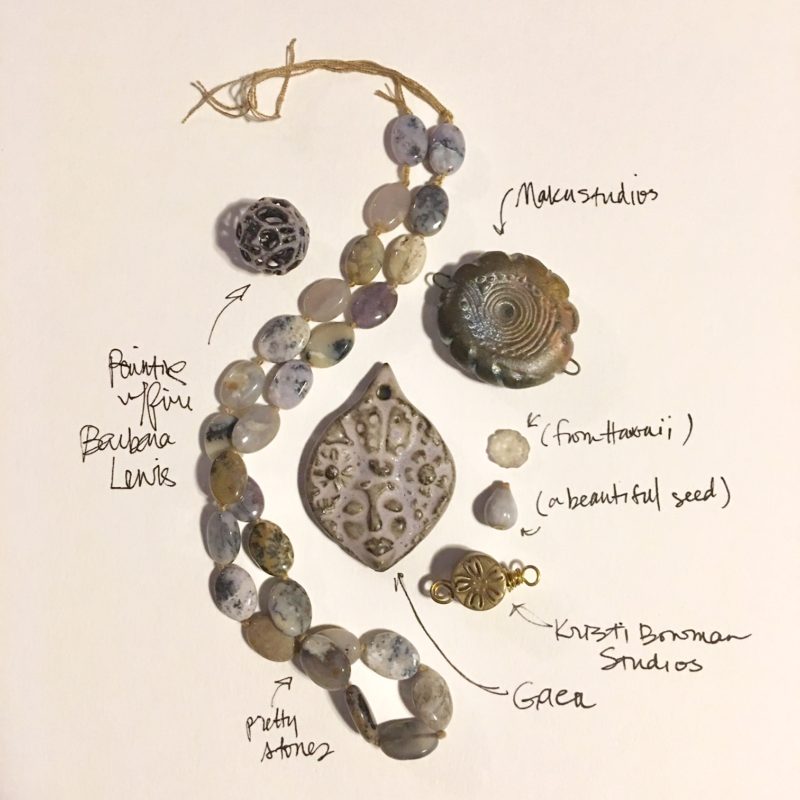 Jennifer Judd of
Jen Judd Rocks
creates Mixed Media in her Bedford, Pennsylvania studio. She began her love of beads and textures here at Art Bead Scene. She turned her tiny pieces of art into jewelry. As most creative people, we venture on to other materials. What began as a love of beads and jewelry, her creative mind has now wandered to mixed media art. Jen had gone through her extensive stash and has donated a wonderful assortment of beads and components she has collected over the years.
Jennifer is donating over $50 of beads and components.
Have fun with this
month's challenge
, we can't wait to see what your beautiful creations!
As a lover of Art Beads, would you like to be a sponsor at Art Bead Scene for our monthly challenge?Each month, a piece of art/theme is chosen to be used as inspiration to create jewelry using an art bead for the challenge.
Being a sponsor requires a prize or gift certificate worth $50 or more.
You will have a banner ad on our website for the month you are a sponsor.
We need a photo with no text for your banner ad and prize. They can be the same photo or two separate ones.
We create the ad with a template to match the design of the website.Also needed is the link you would like to have your banner ad jump to when clicked.Please include all social media you would like listed. You can have as many as you like- blog, Etsy, FB, Twitter, Instagram, website etc.
Thank you so much for your consideration.