Hello bead friends!
Don't you just love the new art for February? It is such a magical illustration. And I was itching to get into it. The beautiful maiden in the butterfly robes riding on the wings of the blackbirds floating through a field of stars. The color palette is dreamy as well. I have been dreaming up what I will do, but sometimes it takes me a little longer to make it happen.
Some things tore me away from starting my Simple Truths Sampler this weekend. One was completely out of my control, and the other was a very special project with a tight deadline. If you follow me you might know that I do more than just make components and jewelry. I also make polymer clay mosaics/sculptures, painting, and illustrations. I was asked to do a special project for a friend, illustrating the lyrics to the song "Forever Young" by Rod Stewart to celebrate her granddaughter's 13th birthday. I am transforming a children's board book of classic nursery rhymes into a mixed media illustrated message of love and hope for her future. It is a time consuming project because I have to wait for each page spread to dry before moving on. But I think it will be really cool when it gets done. Here are a couple of pictures that are my favorite so far…halfway there!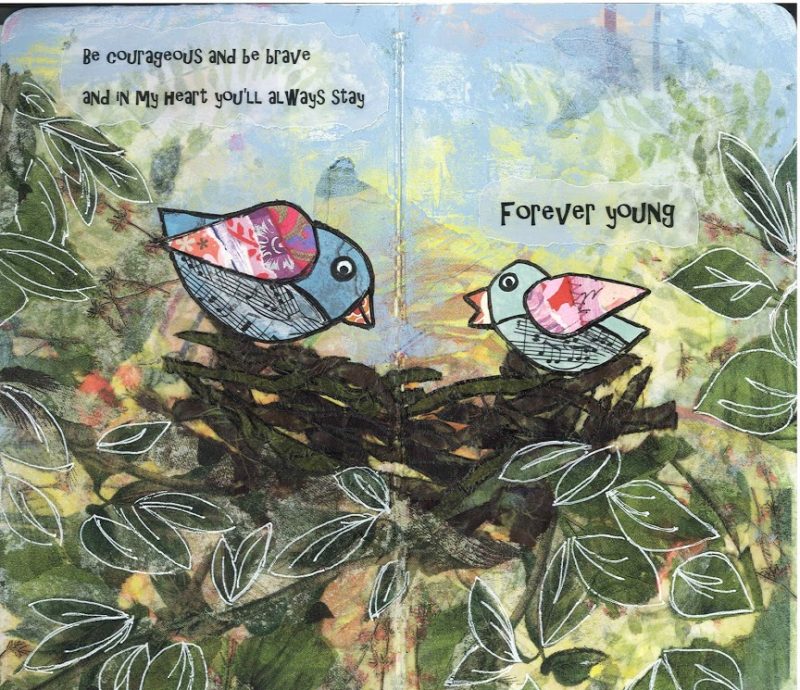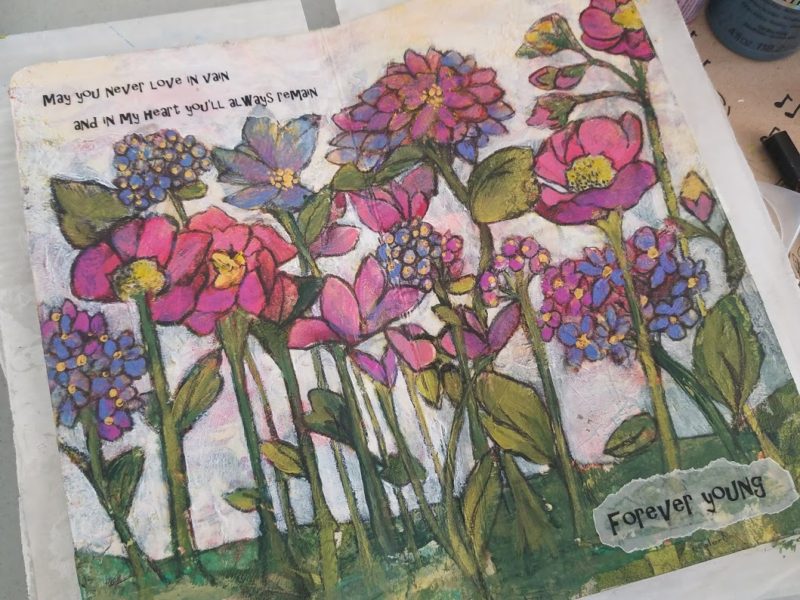 So back to what I am thinking for the Simple Truths inspired by our "Star Lovers" illustration. Since I was pulled away from the actual creating, I thought I would share with you the things that I am thinking and the directions that I am headed to interpret this art, because while the hands-on making is what I would love to share, a lot of my process is very cerebral.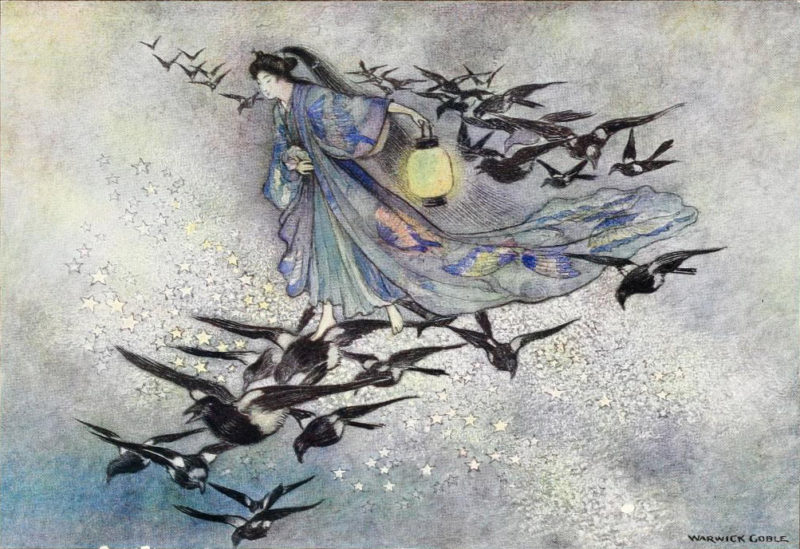 The first thing that I am struck by is the color palette. I love the steely grey-blue of the sky and the contrasting inky black of the birds. The lantern that the maiden is holding makes me want to bring in touches of gold leaf for a shimmer. It took me a second look before I actually noticed the spray of stars. They are very faint, but probably my favorite part of the entire charming illustration.
One and a half years ago, in the fall of 2016, I had a gallery exhibit called "Beauty in the Broken Places." One of the designs that I did for the exhibit was called "Nebula" and featured a mokume gane technique. The color palette is perfect for this art. If you look close you will see the stars in the layers.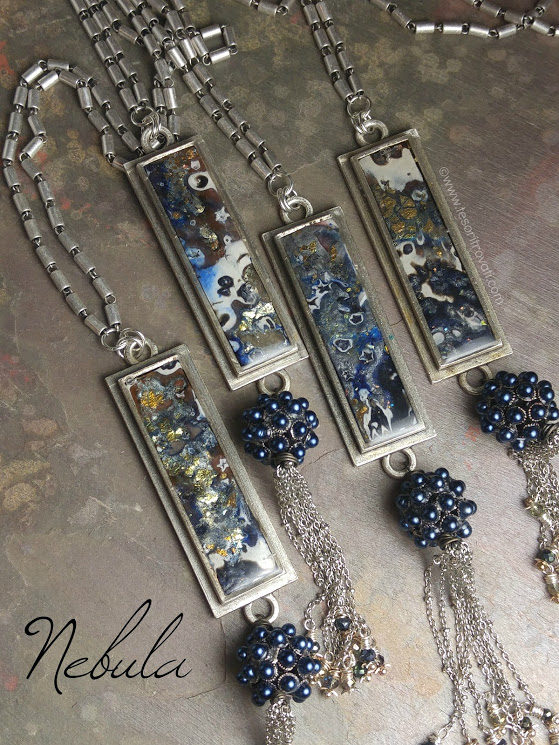 It is almost impossible to recreate an element like this, but I am going to try to do something similar for this art to send off to my Simple Truths Sampler Club members. If nothing else, it will be good practice. You see, for my next exhibit, "Momentum: Art In Motion" debuting in July 2018, I plan to be doing a whole series using the mokume gane technique, in jewelry, mobiles and even in my paintings. So much art, so little time!
What are you working on this month?
What other types of art consume you?
How is your art ever evolving and transforming?