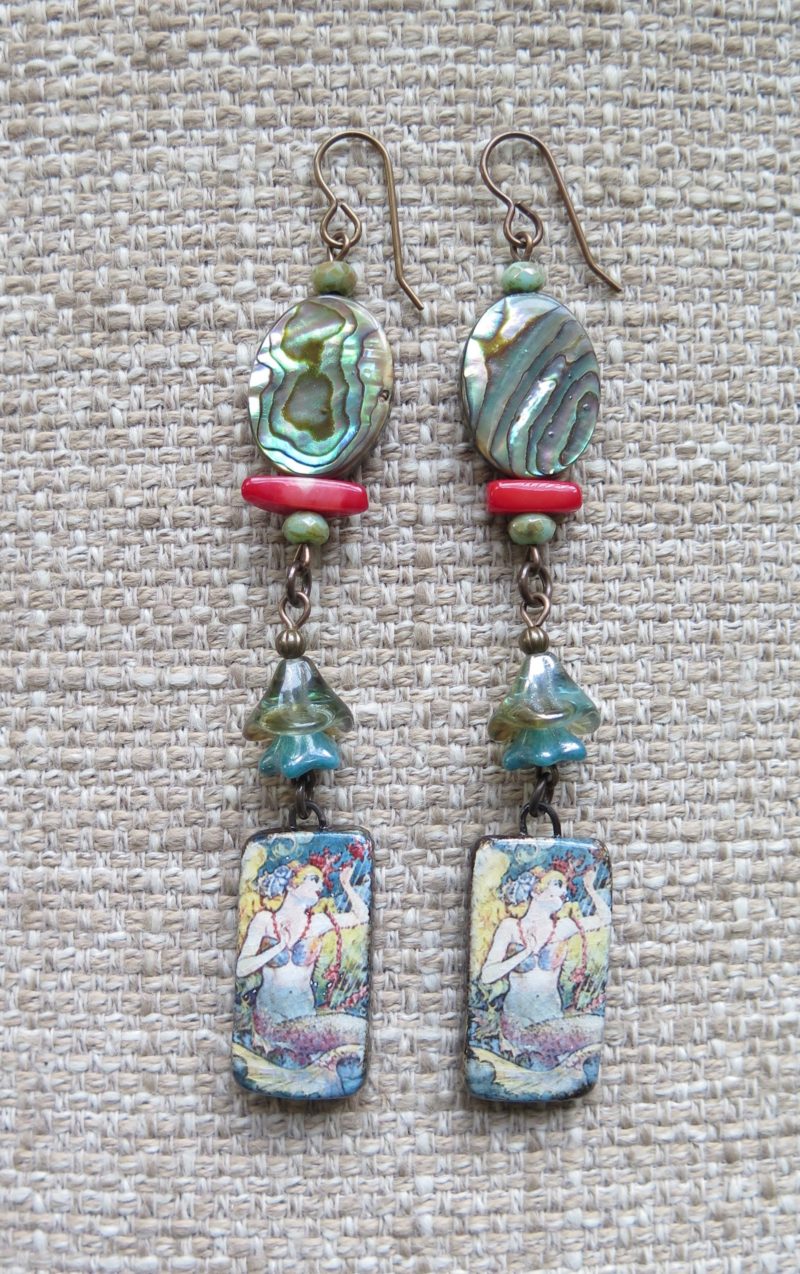 Art Journey 2019 #2- ABS Challenge (entry #3) – Mermaid Song Earrings by Michelle McEnroe
by McEnroeMoments
Uploaded in Journey 2 2019

Mermaid Song Earrings were designed by Michelle McEnroe of McEnroeMoments using porcelain decal charms by KiyoiDesign. Above the charms are Czech glass flowers, coral, and abalone shell beads.

Michelle's Jewelry can be found on Etsy at http://www.etsy.com/shop/McEnroeMoments and Beadwork Magazine.
Image Details
©2023 mcenroemoments | Image size: 303.81 KB | Date uploaded: 5 years ago (March 22, 2019) | Category: Journey 2 2019 |
622 views, 0 comments, 0 likes
---