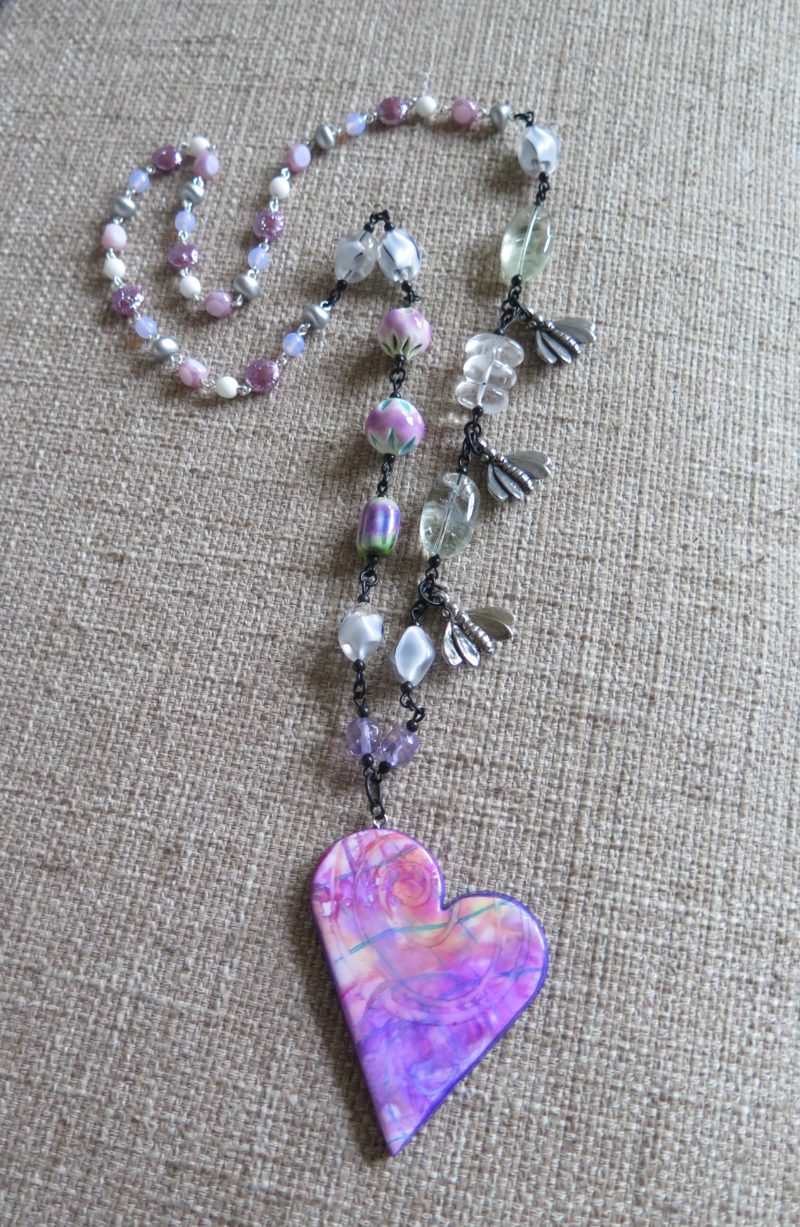 Art Journey 2019 #3 – ABS Challenge (entry #3) – Love My Hive Necklace by Michelle McEnroe
by McEnroeMoments
Uploaded in Art Journey #3

Love My Hive Necklace was designed by Michelle McEnroe of McEnroeMoments using a polymer clay heart by Cabinfeverclay. Other artist beads include ceramic beads by zolanna and pewter bee charms by Green Girl Studios. Gemstones, vintage glass beads, and a rosary chain complete this design.

Michelle's jewelry can be found on Etsy at http://www.ety.com/shop/McEnroeMoments and in Beadwork Magazine.
Image Details
©2023 mcenroemoments | Image size: 296.92 KB | Date uploaded: 4 years ago (April 10, 2019) | Category: Art Journey #3 |
506 views, 0 comments, 0 likes
---