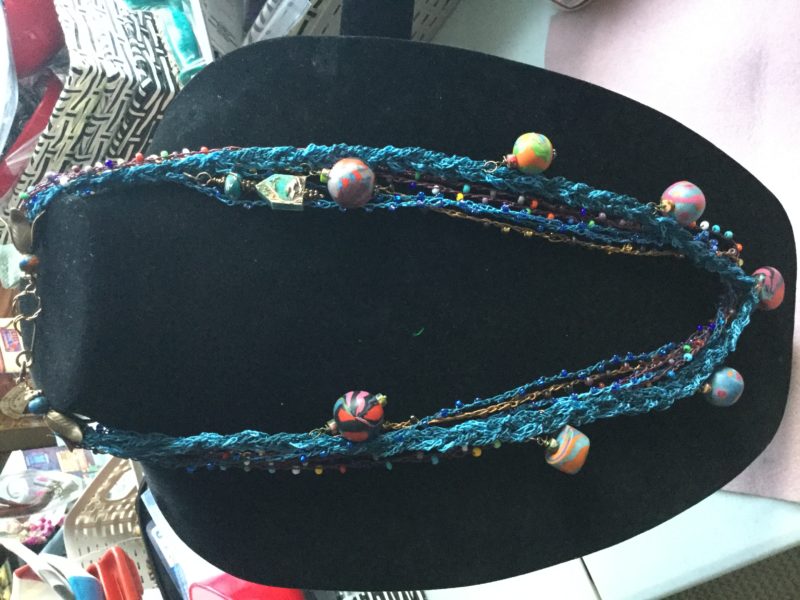 Getting Ready for Winter
Jewelry, NOV17
by June Leslie
Uploaded in ABS Challenge November 2017

Hi Everyone! I enjoyed designing this piece and tried to assimilate most of the colours in the photo with handmade polymer clay Beads. This was my first attempt at using the clay and something I will do again. The dark blue and branches of the tree inspired me to crochet 9 blue strands without beads to form one large braided strand, surrounded by 5 beaded, crochet strands. The little house on the hill is one of Heather's quaint pieces, which I thought represented the small house in the picture perfectly. The back closing ismade of Vintaj endcaps and a hook and strong jump ring that I created.
Image Details
---