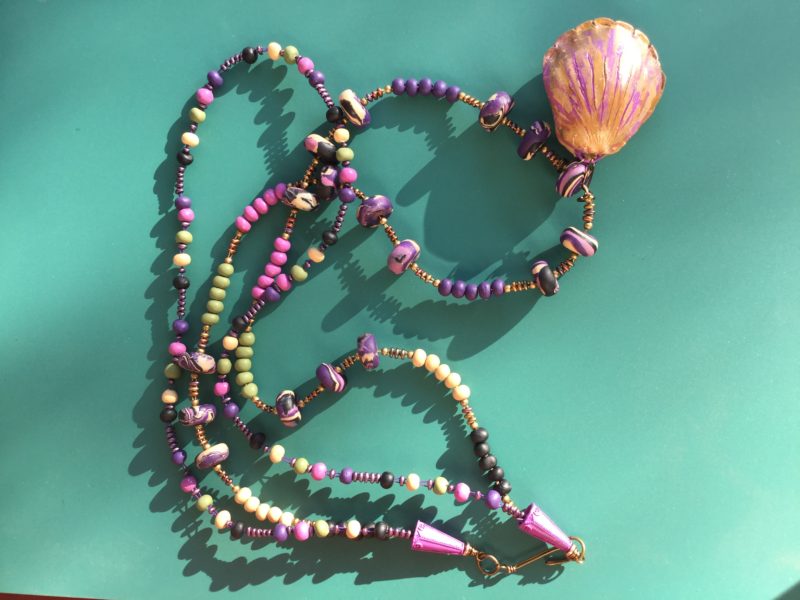 Treasure From the Sea
Jewelry
by June Leslie
Uploaded in January 2018

When I focused on the picture for January 2018 the first thing that came to mind was a clamshell.
I loved the colours in the picture and challenged myself to match as closely as possible the 5 basic colours. The medium I chose was polymer clay. All the beads are polymer clay, as well as the clam shell and the black pearl. It was an extraordinary fun task!
Image Details
©2021 june-leslie | Image size: 74.36 KB | Date uploaded: 4 years ago (January 23, 2018) | Category: January 2018 | Jewelry
581 views, 4 comments, 1 likes
---