Welcome to Inside the Studio!
Each week one of our contributors gives you a sneak peek into their studio, creative process or inspirations. We ask a related question of our readers and hope you'll leave comments! As an incentive we offer a free prize each week to bribe you to use that keyboard. The following week we choose a random winner.
Congratulations
Deb Fortin
! You have won a Copper Clay Nature Pendant from Mary Harding. Please send Mary an
e-mail
with your information.
________________________________________________________________________________
Update 5/11/14
Totem is finished!
I have an obsession.
What is this obsession you ask? Totems!! They are wonderful!!
They can be as perfect or imperfect, tall or short, random or tell a story. They mean freedom to me. No rules, just make different elements and stack them. No right or wrong, unstack and re-stack till it looks as you feel it should.
It has taken me till this week to actually make one. I don't have a finished product picture but I can show you my elements (bisque fired) and how I think I'm going to stack them.
I'm not sure everything that has been going on in my head that it has taken me so long to do this…studio was such a mess I couldn't get to the table…my main excuse. I was feeling down at the beginning of the week missing my daughter and grandchildren who are in Norway plus too many job rejections. I forced myself to start on a totem. screaming at myself in my head, "do something, you always feel better when you create." The studio clean up started a couple weeks ago.
A bag of clay and Pharrell Williams "Happy" playing loudly, I began.
It was wonderful and freeing! I can't believe I waited this long. I was actually excited about something again.
This one is for my mom for Mothers Day. She collects chickens. Funny thing about moms we accept most things our kids make.
She gets to be the recipient of my first totem.
Clean up in Aisle 9! The first chicken had an explosive personality and couldn't take the heat in the kiln.
The quickly made replacement chicken. Still needs to be bisque fired.
All of my elements.
My first stacking. After seeing the photo I wanted to change it.
Ignore the wooden piece. I don't have my center rod yet, so I used a child's stacking toy as the base 🙂
Second stack. Besides being to be glazed and desperately needing color, I feel like it needs more spacers. I may have to throw in recycled materials.
Update…
Here are some of the elements I underglazed today to give you an idea of the totem with colors.
Update…5/10/14 :: 5pm
All the pieces with underglazes. Now to dip them all in clear glaze and fire them!
Fun, fun, fun!!!
My Question is:
and you could win a House Button (may not be same color as shown)
These houses make adorable clasps for bracelets!
Have a great day!!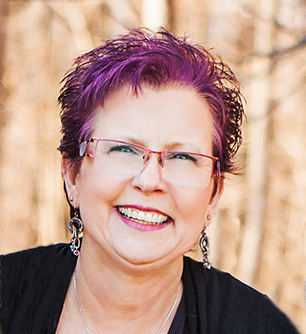 Feeling Sassy as usual!
Tari Sasser