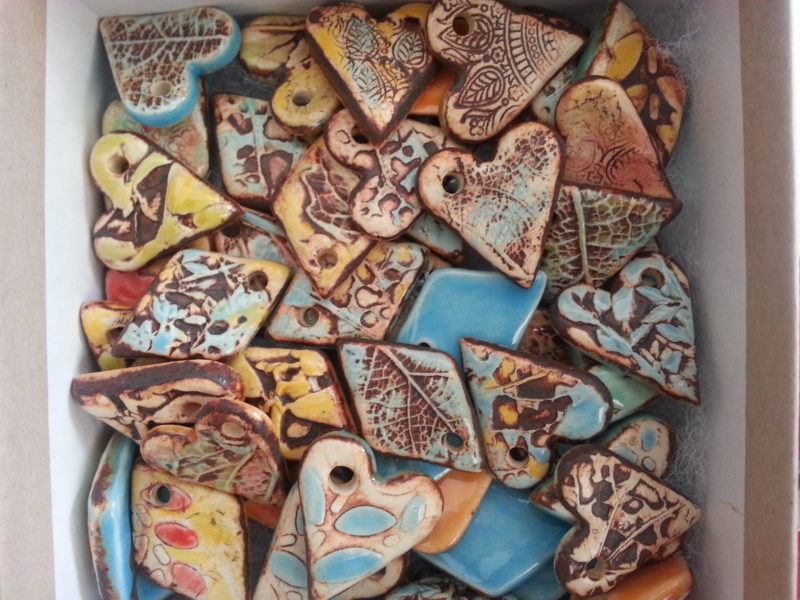 Stoneware Ceramic Charms by Mary Harding
Since we are without any colorful signs of Spring here in very Northern New York state, I have made a box full of colorful charms to bring in the better, warmer weather.  Actually these charms were made in the last week to send to Heather Powers as I am partnering with her Bead Cruise this year, as I have done  many times in the past.  I have to say that I had a wonderful time making these pieces and they have helped free me from the gloomy grip of this long gray winter.
Although the shapes of these charms are mostly hearts and diamonds, there are no two that are exactly alike.  That is I how I work best, I think.  Below I am going to show you some pictures of how they evolved in my studio.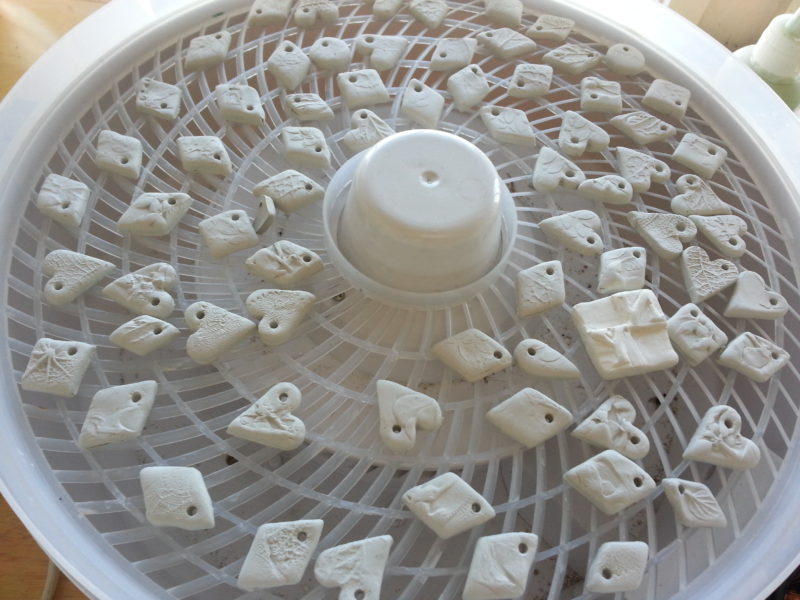 Dehydrator Tray of ceramic charms drying before they are bisque fired
Ceramic beads are usually fired 2 times.  Once at at about 1900 degrees F.  and then again at a much higher temperature after they have been glazed.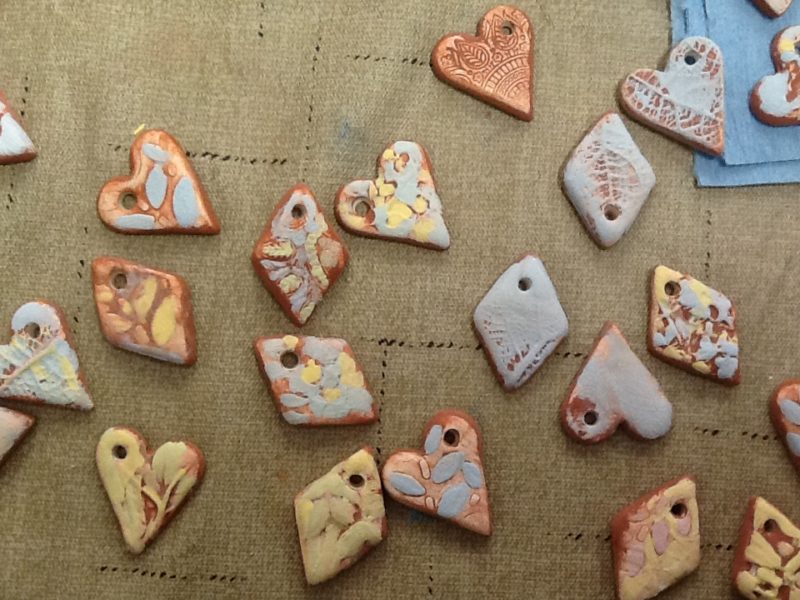 Ceramic charms glazed but not yet fired in the glaze firing
These beads above have been through the bisque firing and are now glazed and ready for the final firing.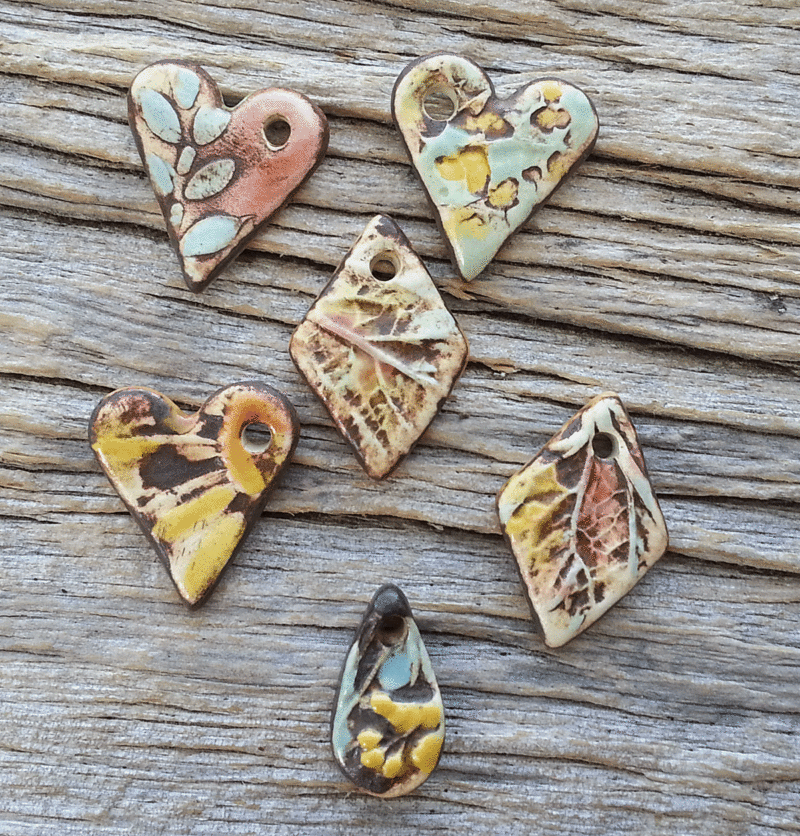 Final product Ceramic Charms  after the glaze firing which is over 2100 degrees F.
I saved the 6 charms above for myself from the batch of over 100 charms that I made this last week. Some are firing in my kiln as I write this post.   So I have plenty to have a Giveaway.  I will be giving away a set of 5 charms to the lucky winner.  Please let me know what you would like to make with one or more of these charms in a comment below and you will automatically be entered to win.  I will draw the winner's name with the Random Number generator  on  Thursday April 5 and post it here at Art Bead Scene Studio. Be sure to leave a way for me to contact you with your comment.
Thank you so much for stopping by today. I look forward to seeing you next month.
Mary
www.maryhardingjewelry.etsy.com