For some time now I've been big admirer of the work of Dawn Dodson of La Touchables. If you participate in or follow the monthly ABS challenge, you're likely to have come across her jewellery designs. I know her entries have been featured in a number of Erin's Perfect Pairings posts. They're like no other I know of: Dawn's pieces have a style that is immediately recognisable and all her own. They have a primitive feel and yet they seem subtly luxurious, in part because they're always loaded with beautiful things, including lots of art beads. She also takes fabulous photos that are brilliantly styled. There are plenty here for you to admire. You'll find more on her blog and in her shop. As I find her designs so compelling, I thought I'd see if she fancied telling us something more about her work.
I started making necklaces out of pure curiousity. In art school in the 80's I had taken a metalsmithing class, and abandoned that to concentrate on painting. So art history and color had always held me in a stranglehold, manifesting itself in a funky way of dressing, cutting my own hair, or altering my clothes. For years I more or less floated along regarding my creative life, never quite taking myself seriously enough to do anything about it. Then one day the tides changed.
I'm still educating myself about bead artists, trying to better manage my time and budget.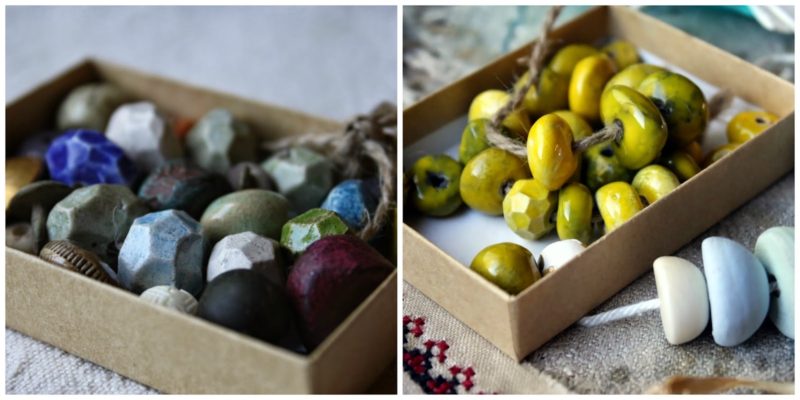 On occasion I'll work at the diningroom table.
Thank you, Dawn! For more eye candy and insight into Dawn's work, head here:
Links: